Job Growth Remains Weak In January; Unemployment Rate Falls To 6.6 Percent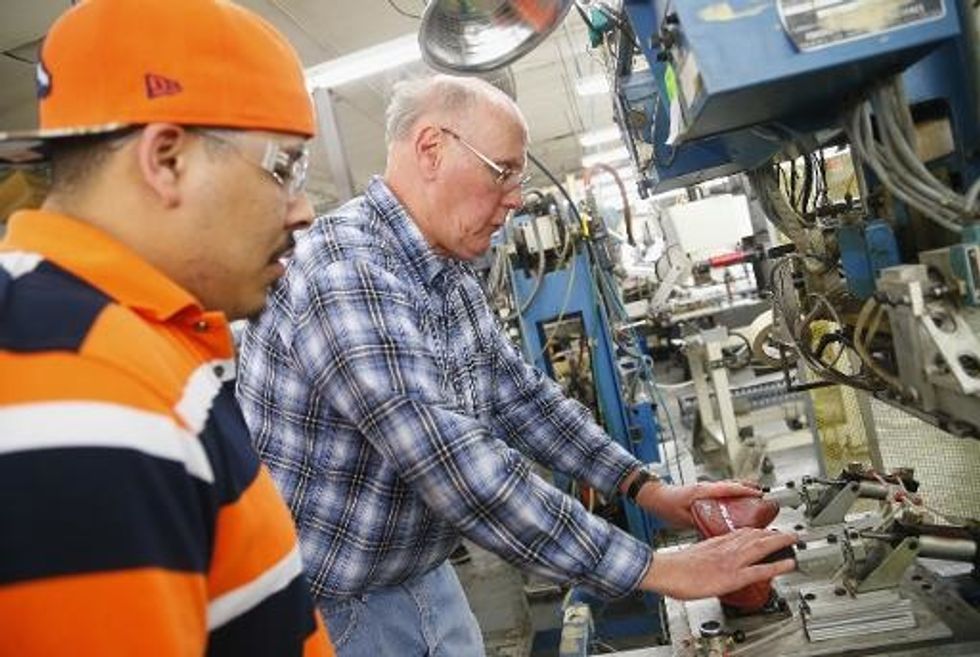 By Don Lee, Tribune Washington Bureau
WASHINGTON — Job growth was sluggish in January for the second straight month, the government said Friday in a report likely to heighten concerns that the economy and labor market recovery may be faltering again.
The report could also give the Federal Reserve second thoughts about continuing to pull back on its stimulus program aimed at holding down long-term interest rates.
Employers added a net 113,000 new jobs in January, far below many analysts' expectations that hiring had bounced up to 180,000 or more after the surprisingly weak performance in December.
Job growth averaged 194,000 a month last year and 186,000 in 2012, according to revised figures released Friday.
Economists had largely dismissed the poor December jobs report, chalking it up to unusually cold weather, and some were expecting the Labor Department on Friday to revise higher the initial December tally of just 74,000 new jobs. But that figure was adjusted upward by only 1,000. November's job growth was revised up by 33,000, to 274,000.
Despite last month's sluggish job growth, the nation's unemployment rate again edged lower, to 6.6 percent in January from 6.7 percent in December. That is the lowest since October 2008. The jobless figure has dropped sharply since October when it was 7.2 percent.
The unemployment rate is calculated using a separate survey of households, which sometimes doesn't match up with the payroll job counts that come from a survey of employers. Based on the household survey, the employment picture for January looked considerably brighter. Unlike previous months, workers did not drop out of the labor force in January, according to this survey.
However, analysts put more weight on the larger survey of payroll job changes. By that measure, the last two months suggest that the economy and jobs recovery are slowing again, which could complicate the policy decision-making for the Fed.
The Fed has begun withdrawing its bond-buying stimulus on the thinking that the economy had finally reached a sustained level of improved growth, but a series of weaker-than-expected economic data of late — including figures on car sales, manufacturing and trade — have shaken confidence.
Weather did not appear to be a major factor in the January job numbers as construction showed a very strong rebound, adding 48,000 to its payrolls over the month. Manufacturing also turned in a solid January, increasing employment by a net 21,000. The industry that includes hotels and restaurants added 24,000 jobs.
But the rest of the private service sector had a dreadful month. The retail industry lost 12,900 jobs in January and, for the second straight month, the once-booming healthcare sector was flat. Adding to the hiring woes, federal, state and local governments all cut back for a total loss of 29,000 jobs.
Temporary-help businesses, considered a harbinger of future hiring, added a net 8,100 jobs in January. The average hourly work week, another leading indicator, was flat at 34.4. Average hourly earnings for all private-sector employees went up 5 cents from December to $24.21. That was up 1.9 percent from a year earlier, just a little ahead of inflation.
AFP Photo/Matt Sullivan