Job Growth Is Robust In June; Unemployment Rate Falls To 6.1 Percent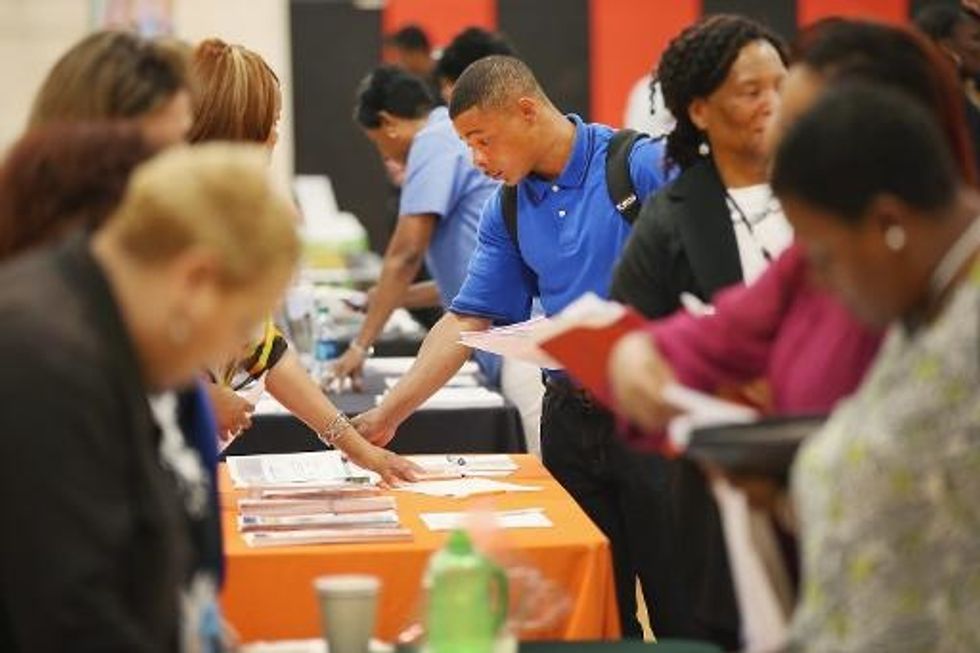 By Don Lee, Tribune Washington Bureau
WASHINGTON — U.S. employers added a robust 288,000 jobs last month and the unemployment rate fell to a six-year low of 6.1 percent, the government reported Thursday.
The net job growth in June exceeded analysts' expectations and signaled a strengthening labor market as the economy moves past a weak first quarter.
Adding to the bright news, the Labor Department revised up the payroll gains for the prior two months by a total of 29,000 jobs — to 304,000 for April and to 224,000 for May.
With those changes, job growth in the second quarter averaged 272,000 a month — compared with about 190,000 in the first quarter and for all of last year.
The jobless rate has fallen sharply in recent months. As recently as November, it was 7 percent. The 6.1 percent figure for June, down from 6.3 percent in May, was the lowest since September 2008 during the middle of the Great Recession and before unemployment surged to 10 percent about a year later.
The latest drop in the unemployment rate was not because workers dropped out of the job market. The number of unemployed workers fell by 325,000 to 9.5 million, and in a particularly encouraging sign, most of them were long-term jobless who had been out of work for more than six months.
Other indicators of the labor market were less sanguine. The number of part-time workers who want full-time hours increased by 275,000 to 7.5 million people. The labor participation rate, or the share of working-age people with jobs or looking for jobs, remained at a low 62.8 percent.
And the average hourly earnings for all private-sector workers rose 6 cents for the second straight month, to $24.45 in June. That is up 2 percent from a year earlier, indicating no real gain as consumer prices rose by about that much over that same period.
Still, the latest jobs report provided more evidence that the big contraction in economic output in the first quarter was mostly a weather-related anomaly. Many analysts expect a sharp rebound in growth for the second quarter and the rest of this year. And the latest jobs report will add to expectations that the Federal Reserve could begin raising its benchmark short-term interest rate earlier than the middle of next year.
Although the housing market remains slow and business investment has yet to fire up, car sales surged in June and measures of consumer confidence have risen lately — and they could strengthen further if wages start to grow at a faster pace as the job market tightens up.
The jobs report, which usually comes out on the first Friday of every month, was released a day earlier because of the Fourth of July holiday.
AFP Photo / Scott Olson
Interested in the U.S. economy? Sign up for our daily email newsletter!