John Edwards Caught Flirting With Juror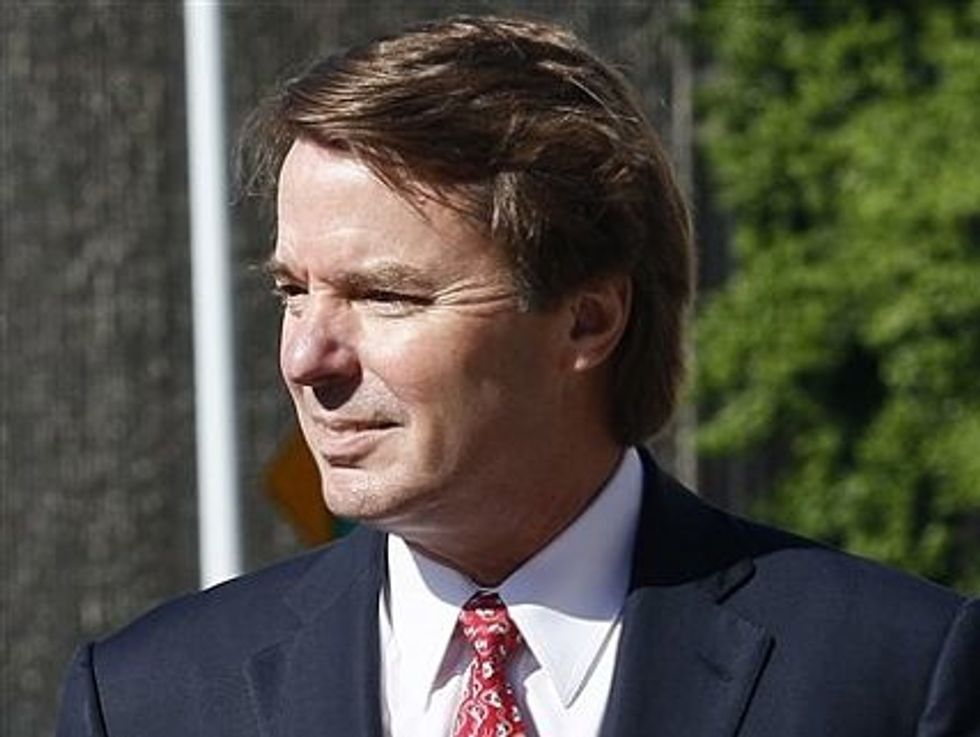 John Edwards may be facing up to 30 years in prison on charges that he used almost $1 million in campaign donations to hide an extramarital affair from voters, but apparently the ladies still love him.
According to an ABC News report, Edwards has spent much of the past week openly flirting with one of the alternate jurors at his trial.
Since the alternates were identified last Thursday, it has been impossible to ignore the dynamic between Edwards and one of the female alternates, an attractive young woman with jet-black hair, who seems to have been flirting with Edwards for days.

The juror clearly instigated the exchanges. She smiles at him. He smiles at her. She giggles. He blushes.

The flirtation has become so obvious that even Edwards' attorneys have to work to suppress their laughter at the absurdity of it all.
Today is the sixth day of jury deliberations. Edwards is facing six felony charges of conspiracy, illegal campaign contributions, and making a false statement. Prosecutors argue that Edwards funneled money to his mistress in an effort to influence the outcome of the 2008 election by keeping his political hopes alive, while the defense claims that he was merely trying to hide the affair from his cancer-stricken wife.  If convicted, Edwards could face up to 30 years in prison and up to $1.5 million in fines.