John Kerry Arrives To Prod Deadlocked Israelis And Palestinians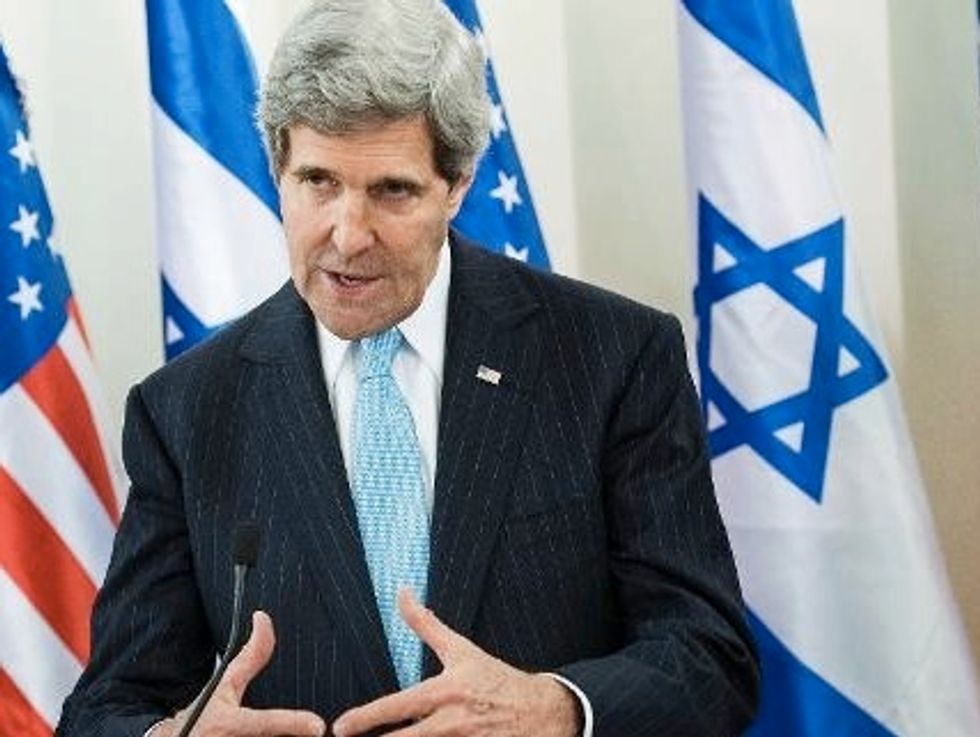 By Batsheva Sobelman, Los Angeles Times
JERUSALEM — Secretary of State John F. Kerry arrived in Jerusalem on Monday evening to begin talks with Israeli and Palestinian leaders in a bid to keep the troubled peace negotiations on track.
The immediate obstacle Kerry seeks to overcome is a deadlock over Israel's delay in freeing about two dozen Palestinian prisoners to complete its promise last year to release 104 people jailed for crimes predating the 1990s Oslo peace accords.
Palestinian officials expected the final release to be completed by the end of March, but by Monday night Israel had yet to set in motion the process, which usually takes 48 hours.
The prisoner issue, highly sensitive on both sides, is a hurdle in Kerry's pursuit of a bigger objective: keeping the peace process from imploding. The nine months allotted for the current format of negotiations will expire at the end of April, with little to show for U.S. efforts.
Kerry is seeking an extension of the talks.
Israel will not move ahead without assurances that the Palestinians will not resume their appeal to the United Nations for statehood. The Palestinians will not discuss proposals to extend negotiations until the prisoners are released. So Kerry must try to resolve the prisoner obstacle first.
In recent days, reports have emerged about proposals that could keep the process afloat, including an Israeli move to release several hundred other Palestinian prisoners and partially freeze settlement construction. Palestinians have yet to accept what Israel has not confirmed is an offer.
Monday evening, local news media quoted an unnamed Israeli official as saying there was a possibility the U.S. would release Jonathan Pollard as part of a deal to extend negotiations, but White House spokesman Jay Carney said Monday that there was no new information on the matter. Pollard, an American Jew, was convicted of spying for Israel and was sentenced to life imprisonment in 1987.
Kerry's visit is planned to be brief but intense, with separate meetings planned with Israeli Prime Minister Benjamin Netanyahu and Palestinian Authority President Mahmoud Abbas.
AFP Photo/Brendan Smialowski