Jordan Envoy Freed By Libyan Militia After Handover Of Jailed Militant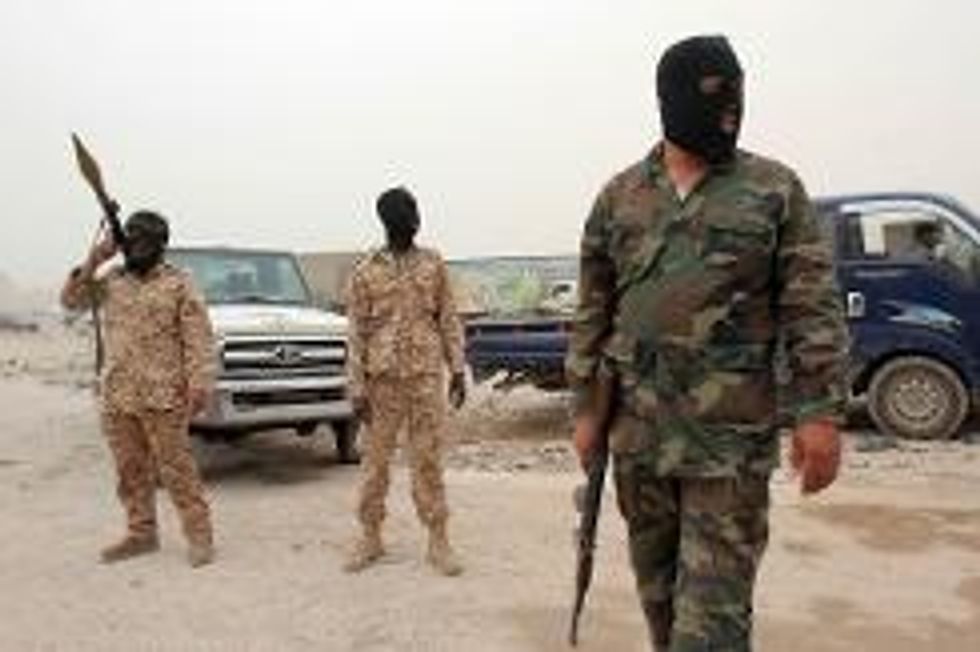 By Laura King and Amro Hassan, Los Angeles Times
CAIRO — Jordan's ambassador to Libya, abducted by gunmen nearly a month ago in the Libyan capital, arrived safely home in Amman on Tuesday. But the case raised troubling questions about the Libyan government's ability to resist the demands of armed groups that hold sway in the energy-rich North African nation.
The envoy, Fawaz Itan, said after landing at a Jordanian military airfield that he had been treated well by his captors and was eager to return to his post. Armed assailants had yanked him from his car in central Tripoli on April 15 — one of an escalating series of abductions and other attacks directed against diplomatic personnel and Libyan officials this year.
More than two years after the capture and killing of fallen strongman Moammar Gadhafi, chaos reigns in Libya. Rival militias act with impunity, with the weak central government unable to rein them in. Some of the groups have nominal ties to the Libyan government but are not answerable to it.
Envoys in Tripoli increasingly risk becoming pawns in militias' demands for the freeing of jailed colleagues. Itan's captors had demanded the release of Islamist militant Mohamed Dersi from a Jordanian prison, and Agence France Presse quoted a Jordanian official as saying Dersi had been handed over to Libyan authorities.
Jordan characterized Dersi's release as part of a prisoner exchange between the two governments, rather than a trade made with the militia to win Itan's freedom.
Dersi, who allegedly has links to al-Qaida, had been serving a seven-year sentence in Jordan for plotting a suicide attack at Amman's international airport. The kingdom's minister of political and parliamentary affairs, Khaled Kalaldeh, told AFP he would serve the remainder of his sentence in Libya.
But this marked the second time in recent months that militias were able to pressure foreign governments to hand over prisoners.
In January, five Egyptian diplomats in Tripoli were seized as hostages by a militia group known as the Libyan Revolutionary Operations Room, which demanded the release of its leader, Shaaban Hediya, who had been arrested in Egypt days earlier. The group subsequently announced that Hediya had been released by Egypt and freed the diplomats.
©afp.com / Abdullah Doma