JPMorgan 'Employed Daughter Of Wen When He Was China PM': Report
@AFP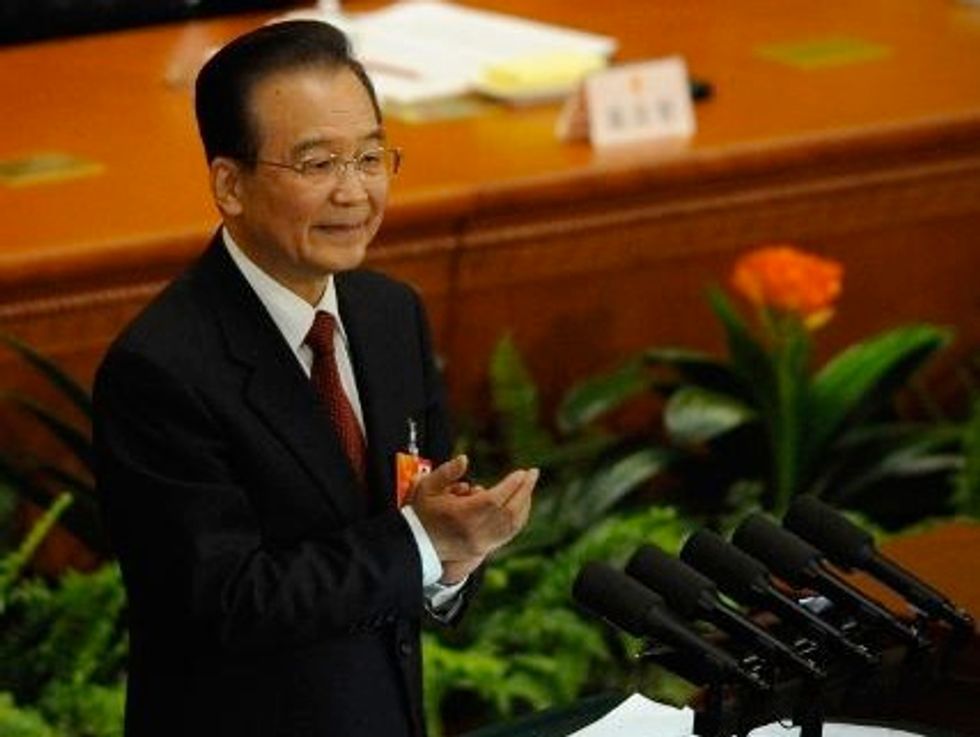 New York City (AFP) – U.S. bank JPMorgan Chase employed a daughter of Wen Jiabao as a consultant when he was prime minister of China, The New York Times reported Thursday.
The company of daughter Wen Ruchun, which had just two employees, received $75,000 a month for two years, from 2006 to 2008, the paper said, quoting confidential documents, Chinese public records and interviews with people briefed on the contract.
As head of the consulting firm, Wen Ruchun went by the alias Lily Chang, the paper said.
The daily said the relationship pointed to a broader strategy for accumulating influence in China by putting relatives of the nation's rulers on the payroll.
Asked a briefing about the report, Chinese foreign ministry spokesman Qin Gang said he knew nothing of such an arrangement with the bank.
JPMorgan's policy of hiring such relatives is being probed by U.S. authorities, the paper said.
The bank is cooperating with U.S. authorities and has not been accused of wrongdoing, the Times said.
The bank paid the woman's firm $1.8 million from 2006 to 2008.
Only a few executives at JPMorgan knew who Lily Chang really was, it added.
The New York Times has already reported that Wen Jiabao accrued a fortune after becoming deputy prime minister in 1998.
He was prime minister from 2003 until earlier this year.
According to a confidential letter quoted by the Times, Wen Ruchun's company, called Fullmark Consultants, said it landed business for JPMorgan with state-run China Railway Group. It builds railroads for the government.
The bank was an underwriter in the company's 2007 initial public offering, which raised about $5 billion, the paper said.
The Times said the decision to hire Wen's firm seemed to come from JP Morgan executives in Hong Kong rather than New York.
AFP Photo/Wang Zhao