JPMorgan Faces Criminal Probe On Mortgage Bonds
@AFP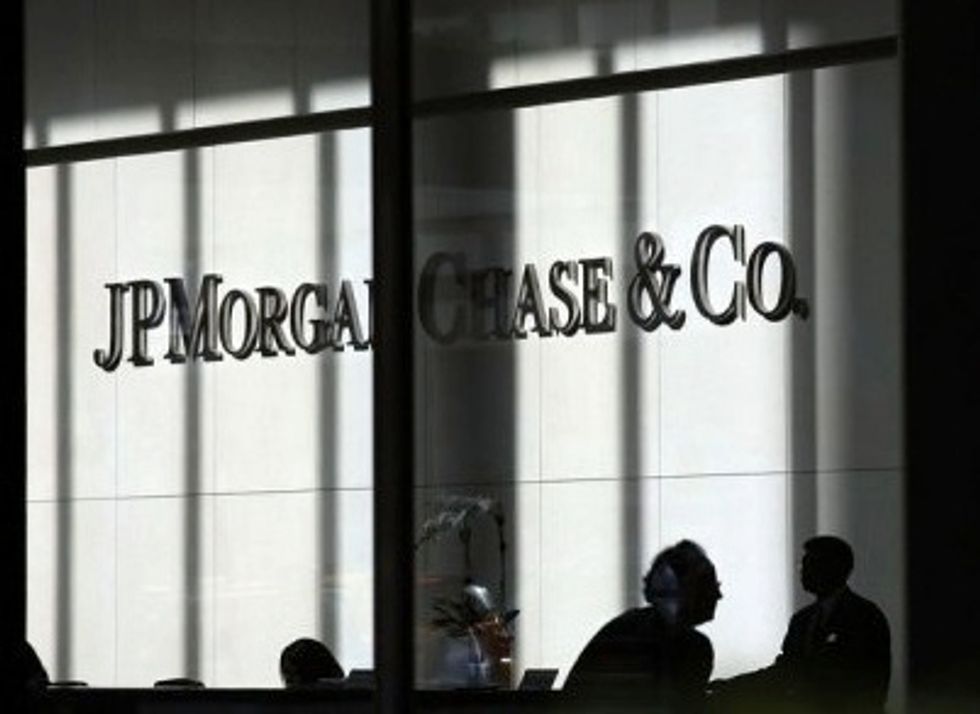 NEW YORK (AFP) – U.S. banking giant JPMorgan Chase said Thursday that it is facing parallel civil and criminal investigations over its sale of mortgage-backed securities before the financial crisis.
JPMorgan disclosed in a securities filing that in May it was notified by the civil division of the U.S. Attorney's Office for the Eastern District of California stating that it had preliminarily concluded that the bank "violated certain federal securities laws" in connection with the subprime mortgage-backed securities offered over 2005-2007.
The filing described a criminal inquiry from the U.S. Attorney Office in parallel to the civil investigation, but did not provide further details.
The filing went on to say that JPMorgan is responding to "a number of subpoenas and informal requests for information from other federal and state authorities" over its sale of mortgage-backed securities from the same period.
The probes signal that JPMorgan, the nation's largest bank by revenue, continues to face tough regulatory scrutiny. The company last week agreed to pay $410 million to resolve U.S. charges that it manipulated power prices in California and the Midwest.
The probes are also the latest sign the big banks are still not clear of fallout from the housing bust and subsequent financial crisis. U.S. regulators Tuesday sued Bank of America for fraud over its sale of $850 million in mortgage-backed securities the cause huge losses for investors.
Photo Credit: AFP/Spencer Platt