Judge Blasts Pentagon But Allows Forced-Feeding Of Guantanamo Detainee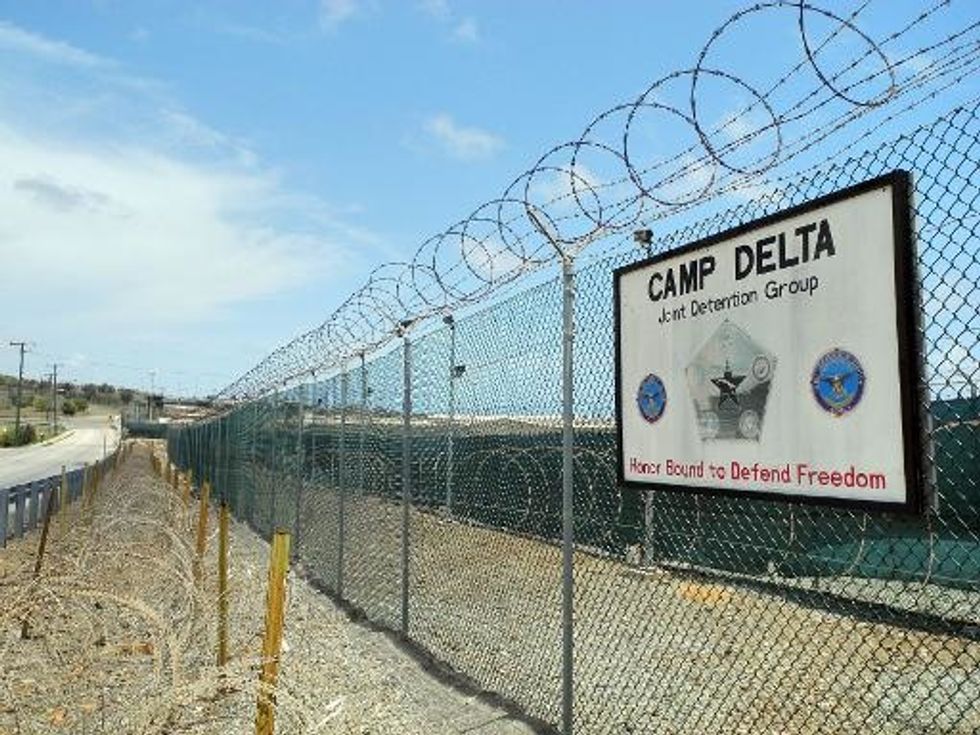 By Michael Doyle, McClatchy Washington Bureau
WASHINGTON — An unhappy federal judge has blasted the Defense Department for its "intransigence" but said she had no choice but to lift a ban on the forced feeding of a hunger-striking Guantanamo Bay detainee.
In a ruling issued late Thursday, U.S. District Judge Gladys Kessler said she felt compelled to remove a temporary restraining order that had blocked personnel at Guantanamo from feeding Syrian detainee Mohammed Abu Wa'el Dhiab through his nostrils in a process the Defense Department calls "enteral feeding."
"Thanks to the intransigence of the Department of Defense, Mr. Dhiab may well suffer unnecessary pain from certain enteral feeding practices and forcible cell extractions," Kessler wrote in a three-page decision. "However, the court simply cannot let Mr. Dhiab die."
The Pentagon had refused to revise some of its procedures for feeding Dhiab after Kessler, in an extraordinary move May 16, had imposed the temporary ban on the forced feeding. On Wednesday, Kessler ordered the government to turn over 34 videotapes showing Dhiab's forcible extraction from his Guantanamo cell and his forced feedings in a restraint chair.
The Wednesday hearing included a lengthy bench conference, some of whose details Kessler revealed in her ruling. "Mr. Dhiab's physical condition was swiftly deteriorating, in large part because he was refusing food and/or water," Kessler reported.
According to Dhiab's attorneys, who have been provided by the human rights organization Reprieve, he has been forcibly removed from his cell an average of three times a week over the past year for forced feeding. Guantanamo authorities deploy a "Forcible Cell Extraction" team in riot gear to remove him, and during the feeding guards restrain him while technicians snake tubes through his nose and into his stomach so that liquid nutrients can be forced in.
"I move my head when they poke me with the tube," Dhiab told his attorneys this week, according to a court declaration. "I can't help it. It hurts too much. Then they hold my head, and it only gets worse. After that I start to resist because I have severe pain in my throat. In this moment the head … guy shouts 'Don't resist!' "
Kessler noted that Dhiab has indicated his willingness to be enterally fed but that he wants the procedure to take place at the hospital. Kessler said Dhiab also wants to "be spared the agony of having the feeding tubes inserted and removed for each feeding, and … the pain and discomfort of the restraint chair."
"The Department of Defense refused to make those compromises," Kessler stated.
AFP Photo/Chantal Valery