Judge Cites 'Real Concern' Over Barr's Mueller Report Redactions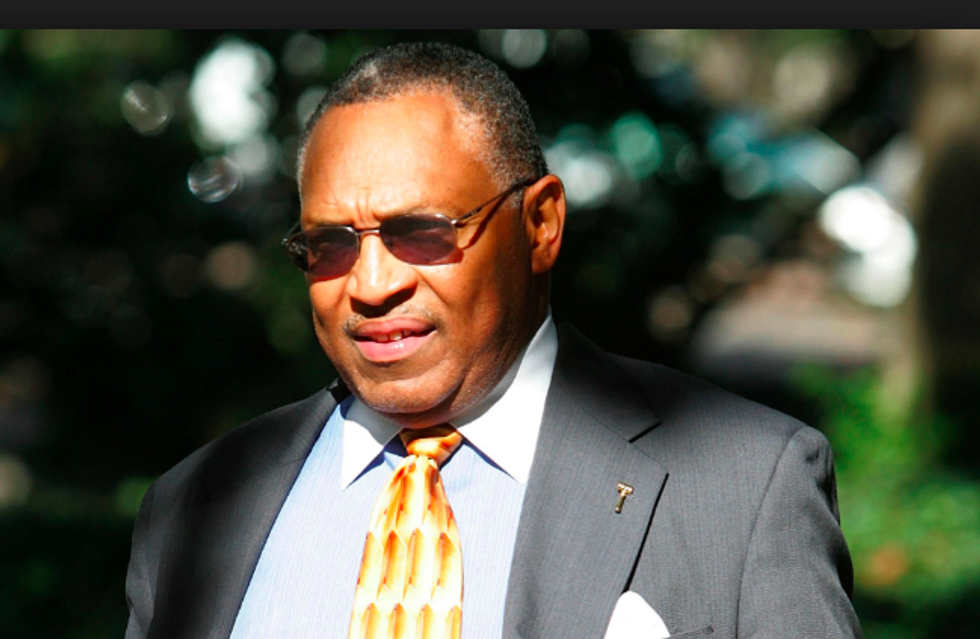 A federal judge says he's willing to consider double-checking the work of Attorney General William Barr after Barr releases a redacted version of the Mueller report — because it's not clear whether the Trump appointee can be trusted to share as much of the report as possible with the American people.
"The attorney general has created an environment that has caused a significant part of the American public to be concerned" that Barr might censor more of the Mueller report than is absolutely necessary to protect national security and ongoing investigations, U.S. District Judge Reggie Walton said Tuesday afternoon.
"Obviously there is a real concern as to whether there is full transparency," Walton, a George W. Bush appointee, added.
Barr has faced intense scrutiny for releasing only a brief, four-page summary of the Mueller report that included almost no direct quotes from the report itself. And since that summary was released, members of Mueller's team have complained that Barr seemed to be whitewashing their report in a way favorable to Trump.
The Department of Justice says it will release a censored version of the Mueller report on Thursday, almost a month after special counsel Robert Mueller completed it.
CNN reports that during the hearing, which centered on a Freedom of Information Act lawsuit brought by Buzzfeed to see the full Mueller report, Walton said he would consider reviewing the full Mueller report himself, comparing it to Barr's redacted version, and then giving the document to organizations like Buzzfeed that requested it using FOIA.
"That type of review would be a win for those suing for the document because it would bring in a judge to check the executive branch's decision-making on redactions," CNN notes.
After Barr released his summary, Trump falsely claimed the Mueller report exonerated him, which even Barr's summary made clear that it did not.
Rep. Jamie Raskin (D-MD), a member of both the Oversight and Judiciary committees in the House, described Barr's letter as an "elaborate public relations ploy" that was "purged and sanitized of any facts and details."
Barr has a history of misleading Congress with cherry-picked summaries of DOJ reports. Some 30 years ago, when Barr served in the Justice Department under George H.W. Bush, he gave Congress what he claimed was a summary of a legal argument. After a congressional subpoena, however, the full legal argument came out — and exposed Barr as a liar.
Walton still says he is is reserving judgement for the time being, but made it clear that he may well demand to see the un-redacted version of the report after he sees how much of it is censored by Barr and his team.
"We don't know exactly what is going to be produced by the government on Thursday," Walton said. "I would hope the government is going to be as transparent as it can be."
Indeed.
Published with permission of The American Independent.