Judge Eases Order Requiring Justice Department To Release Flynn Records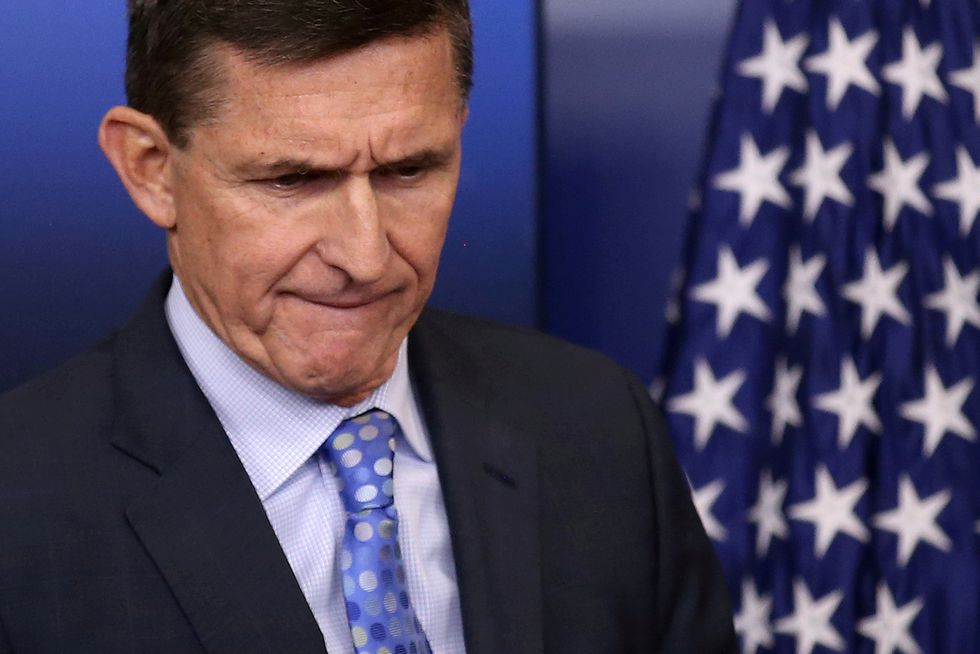 Reprinted with permission from Alternet.
Federal Judge Emmet Sullivan announced in a filing on Tuesday that he will not force the Justice Department to comply with his previous order to release records relating to Michael Flynn, President Donald Trump's former national security adviser who was charged as a part of Special Counsel Robert Mueller's investigation.
Last week, the Justice Department boldly defied Sullivan's orders in a filing, saying that it was refusing to release the audio recordings of Flynn's discussions with Russian officials, which would include his conversations with Ambassador Sergey Kislyak. Flynn pleaded guilty in late 2017 for lying to the FBI about the content of these conversations during the Trump administration's transition period.
The department did release a separate recording and transcript of a voicemail Flynn received from one of Trump's lawyers, which was relevant to the obstruction of justice investigation. But it said the other materials were not relevant to Flynn's sentencing, which is the matter before Sullivan.
Many observers saw the refusal as a brash defiance of a judge's explicit order, and some suggested that it may be a part of Attorney General Bill Barr's attempts to cover up damaging information for the president.
But Sullivan's response on Tuesday makes those interpretations less likely.
"The government is not required to file any additional materials or information on the public docket pursuant to the Court's Orders of May 16, 2019," the judge's filing said.
"It was surprising for the court to have asked for these transcripts to be publicly filed in the first place, but it's even more surprising to see the court back down in the face of outright DOJ refusal," said Lawfare Executive Editor Susan Hennessey in a tweet. "I'd imagine there was lots of back and forth behind the scenes here."
She added that it's possible Sullivan agreed to let the government file the materials under seal.
Former federal prosecutor Renato Mariotti said: "I'm surprised by this move, because the information would appear to be relevant to the factors that he is required to consider at sentencing. He appears to be deferring to DOJ's view of what is relevant."