Judge Orders Gingrich To Appear Before Georgia Grand Jury On 2020 Election
@next2godwin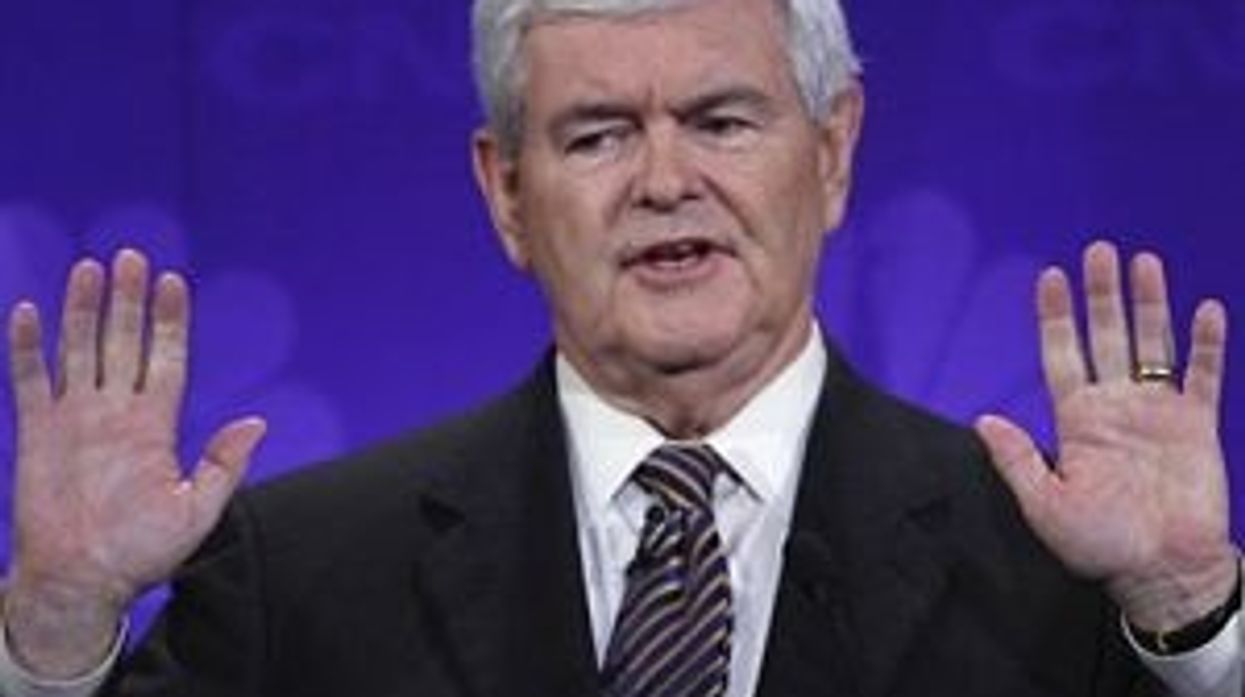 Former U.S. House Speaker Newt Gingrich must testify before a special grand jury in Georgia as part of an overarching investigation into "criminal disruptions" by former President Donald Trump and his allies in the state's 2020 elections.
Fairfax County Circuit Judge Robert Smith ruled Wednesday that Gingrich must comply with the subpoena seeking his testimony before the Atlanta-area special grand jury, dismissing arguments from the ex-Speaker's attorneys that his presence was "not necessary and would impose an undue hardship."
The investigation — initiated by Fulton County district attorney Fani Willis — began shortly after reports emerged that then-President Trump had called Georgia's Republican secretary of state, Brad Raffensperger, demanding that the top election official "find" enough votes to overturn his loss in the state.
In a September letter, the House Select Committee, a congressional panel probing the January 6, 2021, insurrection at the U.S. Capitol, accused Gingrich of urging Trump and his team to disseminate lies claiming widespread voter fraud in Georgia. The panel also named Gingrich as a participant in the scheme to appoint a slate of fake electors subservient to Trump in key battleground states, including Georgia.
"The goal is to arouse the country's anger through new verifiable information the American people have never seen before," Gingrich wrote to Trump's campaign associates in a December 8, 2020, email, according to the select committee.
"You sought to arouse anger just one week after Gabe Sterling, a senior Georgia official, warned the public of the violent threats made against Georgia election officials," the select committee said to Gingrich in its letter.
Upon seeing that letter, Willis identified Gingrich's testimony as necessary to her investigation and filed paperwork in an Atlanta court last month seeking to compel it, citing the Uniform Act — a process by which one state secures witnesses from another — court records show, according to reporting by the Washington Post and the Associated Press.
Fulton County Superior Court Judge Robert C.I. McBurney, who oversees the special grand jury, approved Willis' petition and agreed that Gingrich is a "necessary and material witness for the investigation."
However, Gingrich's attorney, John A. Burlingame, had argued before the Virginia court tasked with enforcing Willis' subpoena that the Uniform Act was moot because the Atlanta-area special grand jury didn't have the power to issue indictments or subpoena out-of-state witnesses, like Gingrich, a resident of northern Virginia. Former White House chief of staff Mark Meadows, one of several high-profile witnesses whose testimony Willis seeks, made the same argument to dodge a subpoena from the Georgia grand jury.
Burlingame also argued that Gingrich had agreed to testify before the House Select Committee, whose probe he said mirrors Willis', on November 21 and, thus shouldn't be required to appear in Georgia, too.
"It's not necessary for Speaker Gingrich to have to travel to Georgia to address the exact same topics," Burlingame said.
Smith rejected those arguments and sided with the prosecutors who asked that the Virginia court enforce the subpoena.
"What it comes down to is I have a statute before me … that refers to 'a grand jury investigation,'" Smith said, per the Post. "It doesn't make the distinction between special grand jury or a regular grand jury. I think I have to read the statute as it's written. … I think this falls within the statute. The summons will issue."
Burlingame asked Smith to stay his order so that Gingrich can appeal the ruling, taking a leaf from a contingent of Trump allies ordered to testify in the case, but the judge refused.
"I'm not going to do that. I'm going to sign it now and get things going," Smith replied.
Gingrich declined multiple requests for comments after the hearing.