Judge Says Illinois Governor Elect's Former Company Not Responsible For Nursing Home Fraud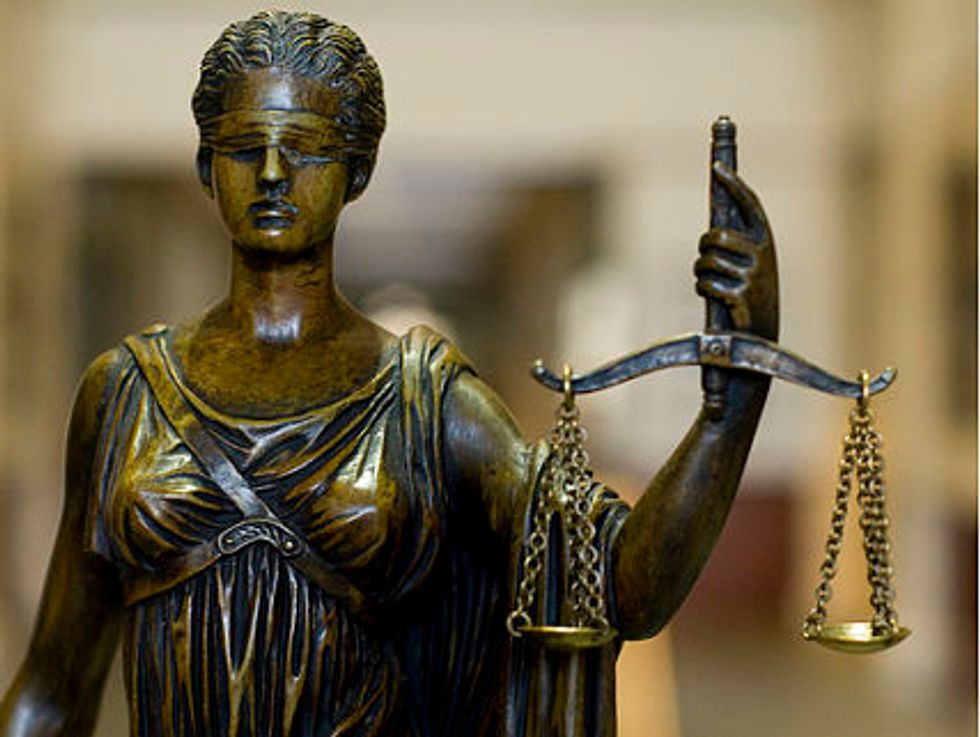 By David Heinzmann, Chicago Tribune (TNS)
CHICAGO — A federal bankruptcy judge said Tuesday that Illinois Gov.-elect Bruce Rauner's former investment company won't be held responsible for a scheme to avoid liability in costly nursing home death lawsuits.
In a tentative ruling in the case designed to prod the parties involved to reach a settlement through mediation, the judge painted Rauner's former company, GTCR, as an unwitting participant in a deal concocted by the business's former New York-based partners in the nursing home business.
The judge found that those partners, headed by New York businessmen Murray Forman and Leonard Grunstein, were responsible for a ruse to hide assets after the 2006 purchase of a nursing home company from a GTCR-controlled business.
Judge Michael G. Williamson said he would rule that Forman and Grunstein-controlled companies are responsible for the liabilities of a subsidiary they bought from GTCR, including more than $1 billion in wrongful death judgments for the plaintiffs who forced the bankruptcy case to trial.
Their end of the deal had "all the hallmarks of fraud," he said in his Tampa, Fla., courtroom Tuesday.
Williamson called GTCR's investment in the nursing home business "a financial disaster" triggered by misstated earnings that made the business vulnerable to its creditors and landlords starting in 2002.
While Rauner was involved in forming and managing the nursing home company, Trans Healthcare Inc., in 1998, he argued that he was not directly involved in the management of the business by the time GTCR was forced into sale negotiations with the New York investors in late 2005. The deal was executed in early 2006.
The judge found that GTCR's front man in the nursing home business, former principal Edgar D. Jannotta Jr., did not breach his fiduciary duties to the company's creditors, as had been alleged by the lawyers for six families whose loved ones died in the nursing homes.
Williamson said he believed Jannotta's contention that was "duped" by Forman and Grunstein, and said Jannotta had no way of understanding the circumstances around the New York investors' move to place the liability-ridden subsidiary of the company under the ownership of an elderly graphic artist who had no knowledge of the company.
"I will not order the GTCR (parties) to participate in mediation," Williamson said.
Spokesmen for Rauner and lawyers for GTCR did not immediately respond to requests for comment.
The judge stressed that his remarks Tuesday were preliminary and not binding, but that they conveyed how he sees the facts of the case, which has been before him for several years.
In laying out his interpretation of the case Tuesday, Williamson said that the partnership between GTCR and the New York investors was a marriage of convenience that resulted from a dispute over who would control a bankrupt chain of nursing homes that both companies sought in 2002. The New York investors outbid GTCR, but they had no nursing home operating company, so they entered into a lease agreement with the Chicago private equity company, the judge said.
GTCR had gotten into the nursing home business in 1998 when Rauner helped formed Trans Healthcare as a vehicle to buy nursing homes. Although he was one of the original directors of the company, Rauner said he stepped aside from the daily operations of the business after about a year. However, court records revealed that four years later in 2002 he signed a loan agreement as a director of Trans Healthcare.
In 2003, new executives at the company discovered that GTCR's former management team had misstated earnings, presenting a $29 million loss as a $6 million profit, according to court records. That revelation got the company into trouble with its lenders, and created financial troubles that led to Forman forcing GTCR to sell the business to himself and Grunstein amid claims of default on the lease agreement.
That sale, which resulted in a critical subsidiary of Trans Healthcare being stripped of its assets and transferred to a shell company headed by an elderly graphic artist named Barry Saacks, was at the crux of the fraud allegations. Plaintiffs' lawyers claimed GTCR officials knew that Forman and Grunstein were creating a sham company and sold them their company anyway. The judge disagreed.
Attorney Jim Wilkes, whose firm represented all the families in the wrongful death cases, said it was hard to say what would come of mediation, but he was gratified that the judge said he believed fraud took place.
"The sale to this poor man, Barry Saacks, was a sham and the real liable parties are a couple of billionaires from New York," Wilkes said. "I believe that the judge's tentative finding supports that."
Photo: Scott* via Flickr