Judge Says Michigan Must Recognize 300 Same-Sex Marriages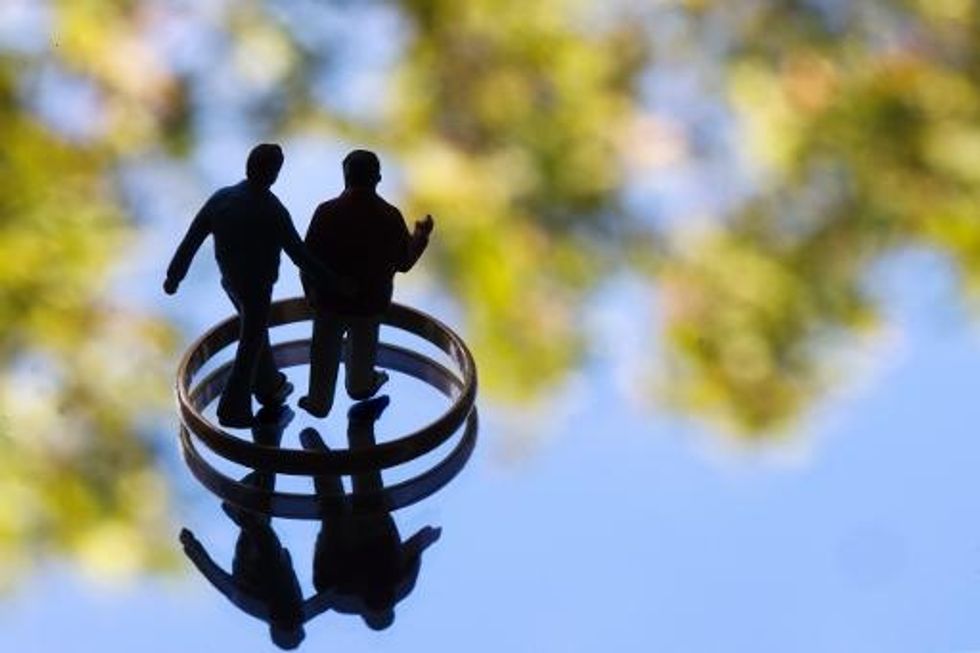 By Kurtis Lee, Los Angeles Times (TNS)
A federal judge ruled Thursday that Michigan must validate nearly 300 same-sex marriages, although the decision will not take effect until next month and could be appealed by the state.
U.S. District Judge Mark Goldsmith ruled that the state must honor the marriages that were performed last year after a different federal judge struck down the state's ban on same-sex marriage.
In a short time frame — before an appeals court suspended the decision and blocked additional marriages — 300 same-sex marriages were performed in four Michigan counties.
Goldsmith's ruling Thursday does not take effect for 21 days, pending an appeal by the state.
"Even though the court decision that required Michigan to allow same-sex couples to marry has now been reversed on appeal, the same-sex couples who married in Michigan during the brief period when such marriages were authorized acquired a status that state officials may not ignore absent some compelling interest –a constitutional hurdle that the defense does not even attempt to surmount," Goldsmith wrote.
Michigan Attorney General Bill Schuette said in a statement that his office was reviewing Goldsmith's ruling.
The ruling was lauded by groups such as the American Civil Liberties Union.
"These marriages are cherished and valid — same as any other — and it's only right that the courts and our country recognize as much," Jay Kaplan, staff attorney for the ACLU of Michigan LGBT Project, said in a statement. "With this decision, they can finally begin to move away from uncertainty and unfairness and toward the fulfillment of their shared dreams."
Earlier this week, a federal judge in South Dakota ruled that the state's voter-approved same-sex marriage ban is unconstitutional.
AFP Photo/Joel Saget