Judge Says United States Doesn't Have To Reveal Cost Of Guantanamo's Secret Camp 7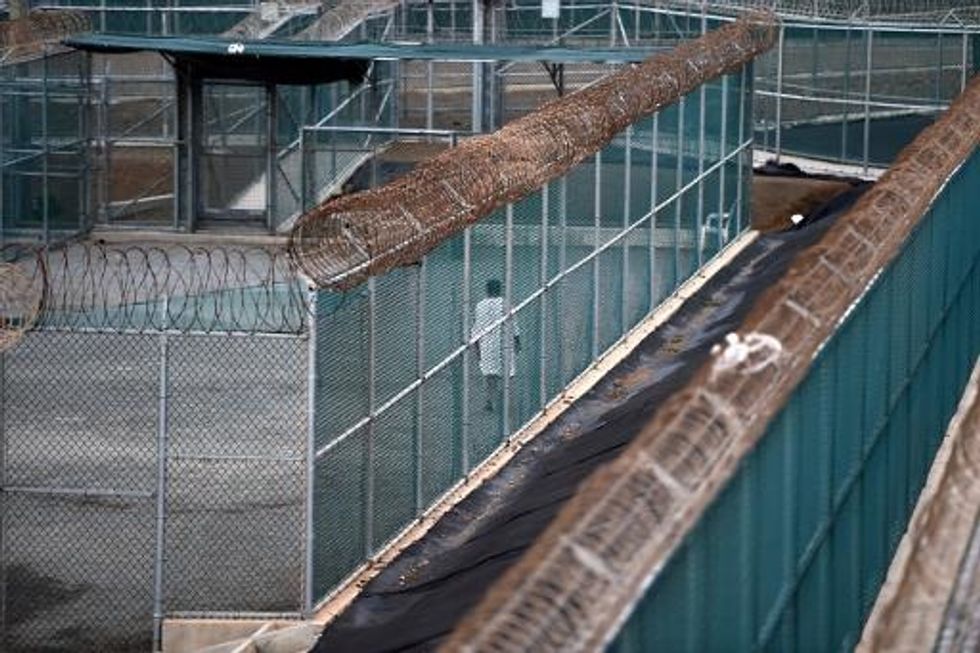 By Mark Seibel, McClatchy Washington Bureau
WASHINGTON — A federal judge agreed Thursday that the Pentagon does not have to reveal how much was paid to build the crumbling, secret Camp 7 at the Guantanamo Bay Detention Center, rejecting a Miami Herald bid to make the number public.
U.S. District Judge Berryl Howell in Washington, D.C., said that the document that contained the figure had been properly classified and denied a request from The Herald's Carol Rosenberg that it be made public.
In a making her decision, Howell relied on a secret filing from the Defense Department that neither Rosenberg nor her attorneys were allowed to see.
Camp 7 is the secret prison facility at Guantanamo where alleged Sept. 11 mastermind Khalid Sheikh Mohammed and 14 other former CIA captives called "high value detainees" are held.
Rosenberg sued the Department of Defense in October, alleging that the Pentagon had acted improperly when it withheld the document, saying it contained information "regarding intelligence activities, sources, or methods."
In her suit, Rosenberg said the cost of building Camp 7 was of compelling public interest because the U.S. Southern Command had sought $69 million for a replacement because the current facility is in danger of collapsing. The House Armed Services Committee approved the expenditure, but the Senate has yet to approve the proposal and it is thought unlikely that it will.
Rosenberg had first sought the cost of Camp 7 in an April 2009 Freedom of Information Act filing as part of her reporting on the amount of money the U.S. spends to operate the detention center for terrorist suspects, which currently holds 149 men, most of whom have been cleared for transfer to other countries.
Since Rosenberg began her reporting, members of Congress have offered varying estimates on the cost of the prison facility, with Sen. Dianne Feinstein, the California Democrat who chairs the Senate Intelligence Committee, saying last year that the U.S. currently is spending $2.7 million per inmate to operate the prison. In a story in 2011, Rosenberg estimated the cost at $800,000 per inmate a year.
Rosenberg said she was disappointed in the judge's decision. "It seems odd to me that after the U.S. Army furnished Congress with the cost of a new Camp 7, we the people can't know what we paid for the old one," she said.
AFP Photo/Mladen Antonov
Interested in national news? Sign up for our daily email newsletter!