Judge Slaps Roger Stone With Social Media Restriction For Violating Order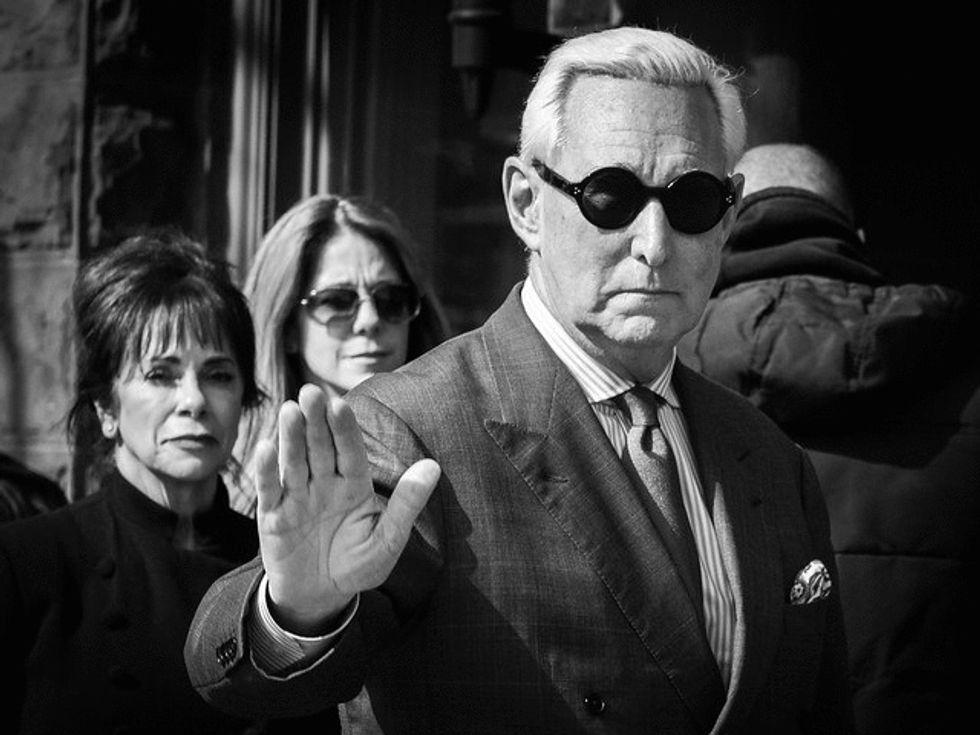 Reprinted with permission from Alternet.
Roger Stone has repeatedly risked his pre-trial freedom as he awaits the court battle over the charges brought against him by Special Counsel Robert Mueller. And once again on Tuesday, he skirted free of ending up in jail even as Judge Amy Berman Jackson found that he had violated her court order limiting his public comments about the case against him.
Instead of revoking his bail, Judge Jackson banned him from posting on Twitter, Instagram, or Facebook while his trial is pending.
"The clarity of my order is undisputed," said Jackson. "It didn't take a week before the defendant was emailing BuzzFeed, calling a witness in this investigation a liar."
She said Stone's lawyer had to "twist himself into a pretzel" to argue that his client's posts didn't cross the line.
Stone has been charged with lying to Congress, obstructing justice, and intimidating a witness. He has denied the charges.
She had previously placed him under a gag order to prevent him from discussing the case publicly after he posted an image of her on Instagram next to crosshairs. However, he is still allowed to raise funds for his defense.
That gag order remains in place. But Jackson said she has to "help" Stone out because he's shown he's unable to follow "simple orders."
Prosecutors have said that Stone has violated the gag order multiple times since it has been issued, leading to the judge's new social media ban.