30 For 30: Boston Jury Finds Dzhokhar Tsarnaev Guilty Of All Charges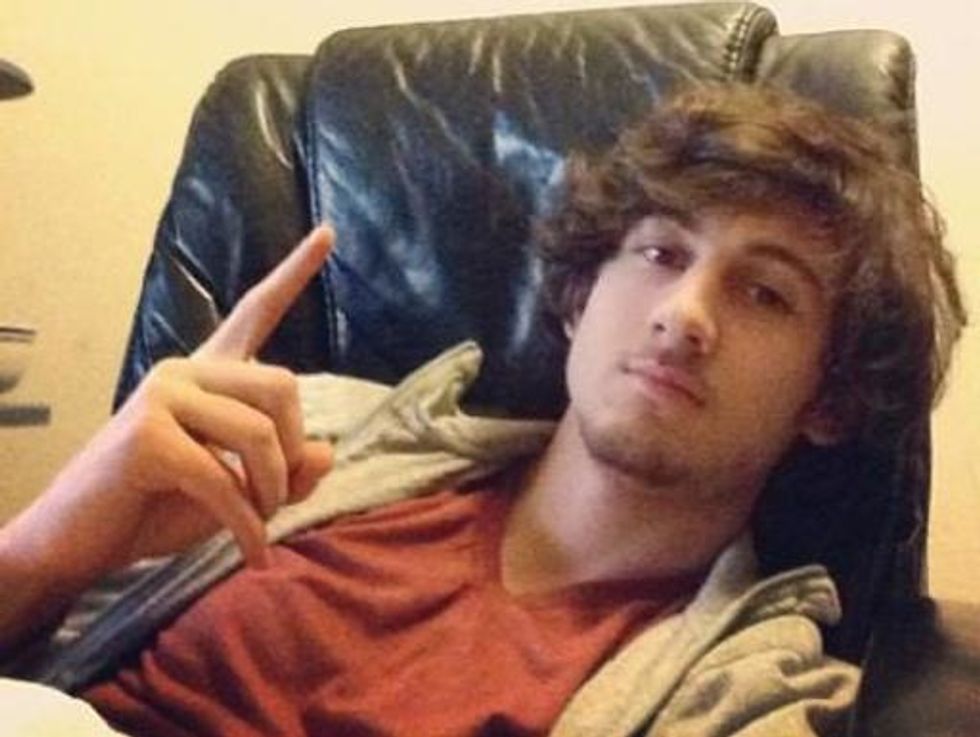 The jury in the Boston bombings trial reached a verdict Wednesday, after deliberating behind closed doors for a combined 11 hours over the last two days. Dzhokhar Tsarnaev was found guilty on all 30 counts against him.
Of the charges, 17 were related to the Boston Marathon bombing itself, and carry the possibility of the death penalty. These included conspiracy to use, and possession of, a weapon of mass destruction, possession and use of a firearm, and bombing of a public place. The remaining charges pertain to the aftermath of the bombing, as police tracked Tsarnaev and his brother, Tamerlan, who was killed in the pursuit.
As the 30 guilty verdicts were read, Tzarnaev looked down at his hands, showing no emotion, according to initial reports from the courtroom, which was silent.
Photo: Handout image shown to jurors on March 18, 2015 in Boston, courtesy of the U.S. Department of Justice, shows an evidence photo of Dzhokhar Tsarnaev at his home in Cambridge, MA. (afp.com)