Just Like Akin: GOP Platform Demands Amendment Banning Every Abortion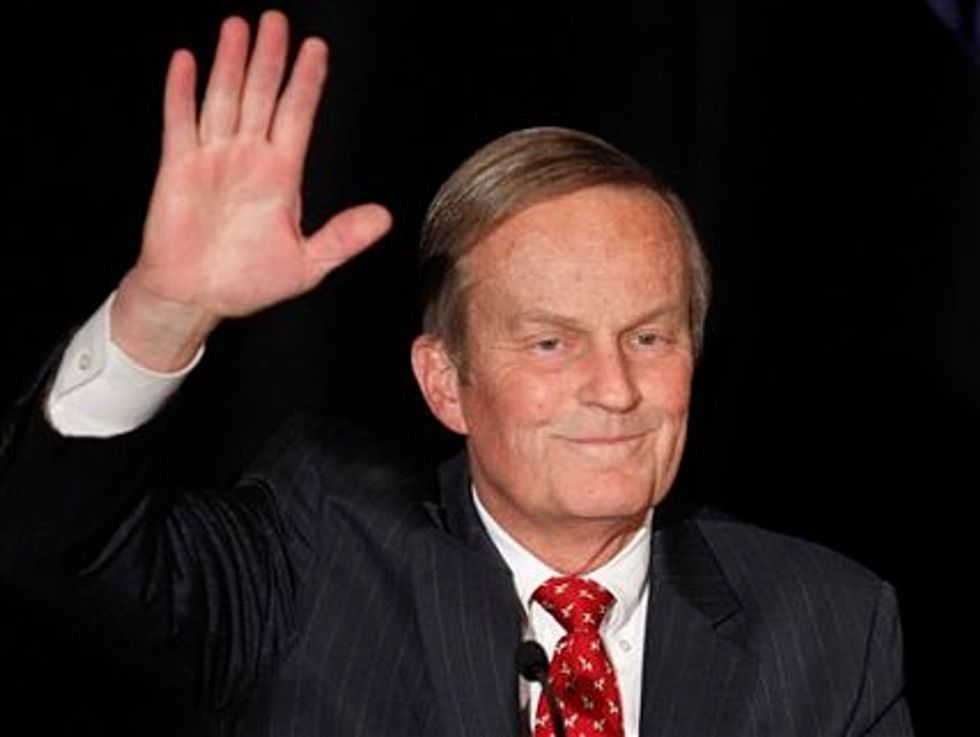 After setting off a bipartisan firestorm with his "legitimate rape" comments, and issuing an apology ad saying that he had "used the wrong words," Missouri Representative Todd Akin ignored calls to step down as the Republican nominee for Senate in Missouri yesterday.
By the deadline early Tuesday evening, many Republicans — including presumptive nominee Mitt Romney — had condemned Akin's statements and urged the Missouri representative to abandon the race.
Almost simultaneously, however, Akin's central position — that abortion should be illegal even in cases of rape and incest — was adopted by the 2012 GOP platform committee as the party prepares for its national convention next week. Republicans support an amendment to the Constitution that would grant the unborn child "a fundamental individual right to life which cannot be infringed," according to the draft platform obtained by CNN.
Under such an amendment, having an abortion would be unequivocally tantamount to murder. The law would permit no exceptions, granting the fertilized egg the same rights as a human being. Vice presidential candidate Paul Ryan has been among the party's most outspoken proponents of outlawing abortion, having co-sponsored the Sanctity of Human Life Act in 2009 with Akin. That bill would likewise invest an unborn child with the absolute right to life, without exceptions.
Despite Ryan's vocal support of the "Personhood" bill, as well as the official Republican party line, Republican Chairman National Committee Chairman Reince Preibus has said that Mitt Romney is free to hold his own views on abortion — which suddenly allow for exceptions to be made in cases of rape or incest. (And Ryan has lately acceded to the views of his running mate.)
"This is the platform of the Republican Party; it's not the platform of Mitt Romney," Priebus said on MSNBC. "That all being said, though, these guys are proud pro-life candidates and we're a proud pro-life party."