Justice Department Announces Clemency Guidelines For Drug Offenders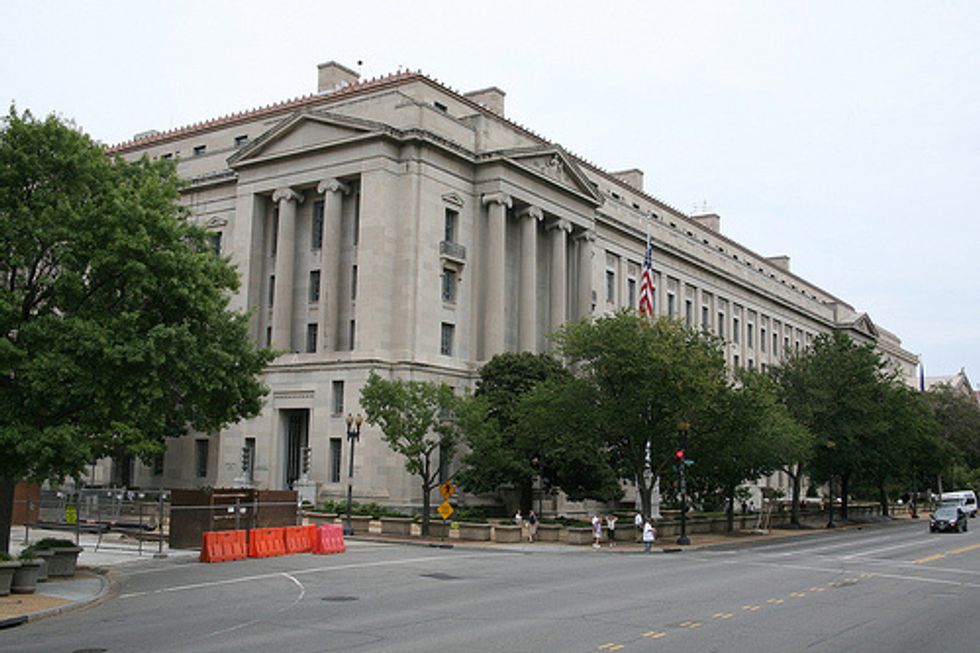 By Timothy M. Phelps, Tribune Washington Bureau
WASHINGTON — The Justice Department announced a new initiative Wednesday to encourage nonviolent prisoners who have served at least 10 years to apply for what is expected to be a large-scale grant of clemency in President Obama's waning years in office.
Deputy Attorney General James M. Cole announced that a new pardons attorney would take over a beefed-up office to handle requests that will be actively solicited throughout the federal prison system from thousands of prisoners who meet six criteria.
"We are launching this clemency initiative in order to quickly and effectively identify appropriate candidates, candidates who have a clean prison record, do not present a threat to public safety, and were sentenced under out-of-date laws that have since been changed and are no longer seen as appropriate," Cole said in remarks released by the Justice Department.
The Justice Department gave no assessment of the number of people likely to receive clemency.
The move to actively solicit requests for clemency from prisoners is unusual. Prisoners will be provided volunteer lawyers working free of charge.
It is also a departure for Obama, who until now has been reluctant to use his clemency powers granted under the Constitution.
But it is very much in tune with a campaign being waged across the board under the direction of Attorney General Eric H. Holder Jr. to scale back the use of mandatory prison sentences and reduce the prison population, particularly African-American drug offenders serving long sentences for nonviolent crimes.
The clemency program announced Wednesday is not limited to drug crimes, but it is particularly aimed at the thousands of crack cocaine users or dealers sentenced under a particularly tough law that was amended by Congress in 2010. Some 7,000 prisoners, by some estimates, would not be incarcerated today if they had been sentenced under the terms of the new law, though not all will meet the criteria announced Wednesday.
To be eligible, prisoners must have no incidents of violence on their records, both in the commission of the original crime and while inside prison. Candidates for clemency also must be free of ties to gangs or large criminal organizations, must not have "a significant criminal history," and must have demonstrated good conduct in prison.
All must have served 10 years and be able to demonstrate they would have received substantially less time if convicted under current law.
"For our criminal justice system to be effective, it needs to not only be fair; but it also must be perceived as being fair," Cole said. "Older, stringent punishments that are out of line with sentences imposed under today's laws erode people's confidence in our criminal justice system, and I am confident that this initiative will go far to promote the most fundamental of American ideals — equal justice under law."
Photo: Cliff1066 via Flickr