Justice Department Asks More Time To Return Stolen Children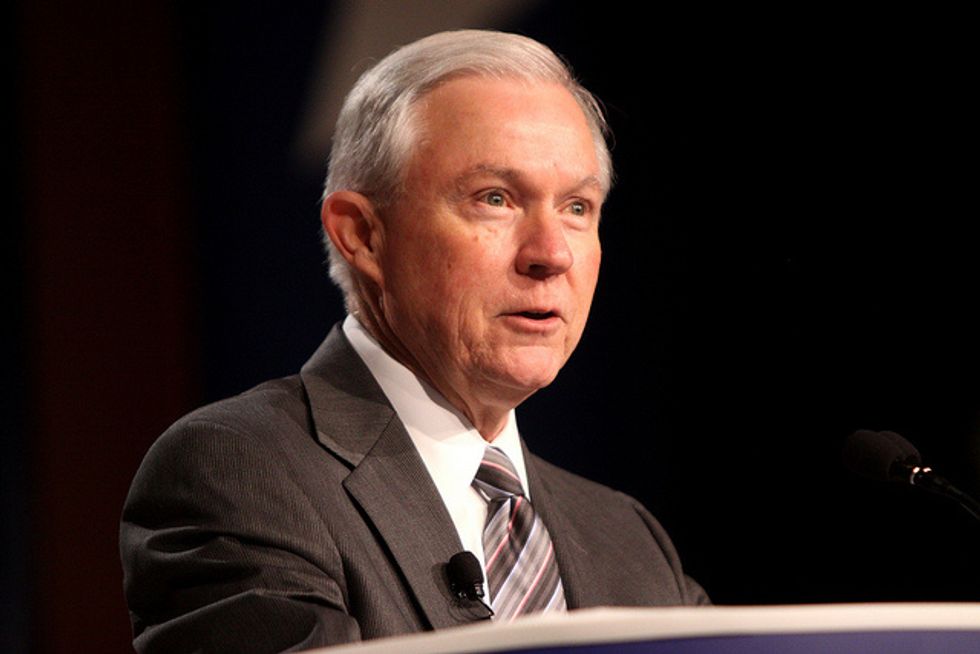 Reprinted with permission from Shareblue.
The Department of Justice has asked a federal judge for more time to reunite the families separated by the Trump administration, highlighting the casual cruelty of ordering the separations in the first place.
A federal judge has ordered that children under 5 be returned to their families by July 10, while all other children have to be back with their families by July 26.
The Trump team lawyers complain that this does not give them enough time. They argue that the time frame does not give them enough time to do vetting of the parents.
In their response to the court, the Justice Department said, "the government has a strong interest in ensuring that any release of a child from government custody occurs in a manner that ensures the safety of the child."
The argument is strange and hypocritical since the children would not be separated from their families without the harsh measures Trump himself put in place.
Trump made the unilateral decision to prosecute all border crossers, a departure from his two immediate predecessors from either party. That order, executed by Attorney General Jeff Sessions, was designed to rip families apart.
Now the Trump team is complaining and delaying in the course of being forced to clean up the mess they made on their own.
The court filing echoes whining from Health and Human Services (HHS) Secretary Alex Azar, who said the court order was "extreme" and "arbitrary."
Those terms are far more applicable to the policy Trump enacted than the court rulings against it.
Trump and his underlings manipulated data to justify the change in policy, then blamed Democrats when it backfired and distressed families highlighted the cruelty of Trump's initiative.
They did it for the votes.
Now, ordered to clean up the international mess they created, the Trump team is complaining and whining about complying with the courts.
Perhaps if they weren't under the leadership of an avowed racist who has smeared Latino people — including their children — the entire debacle could have been avoided.
Instead of indulging Trump's nativism, the administration and its enablers could have sided with families escaping harsh conditions and oppression.
But they choose the wrong path and their tin-eared complaints about having to fix it are impossible to sympathize with.
Published with permission of The American Independent.