Justice Department Weighs Request To Probe Clinton Emails
@reuters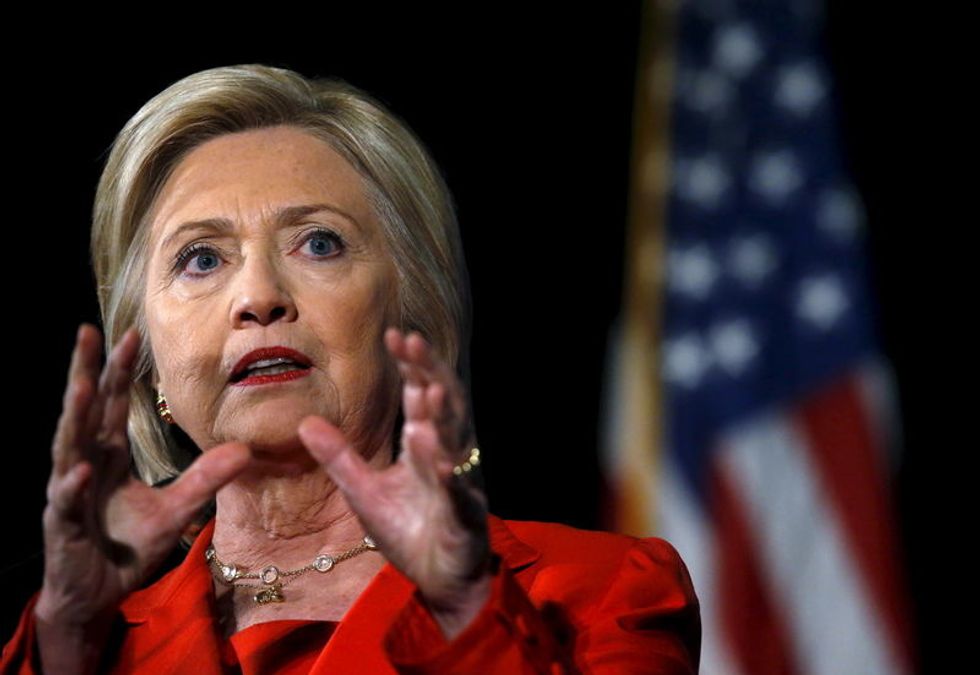 By Jonathan Allen
NEW YORK (Reuters) – The Justice Department said on Friday it is weighing a request by two government inspectors to look into the possible mishandling of classified information in Hillary Clinton's private email account from when she was secretary of state.
The department said it "has received a referral related to the potential compromise of classified information."
A Justice Department official said the "referral" is not a request for a criminal investigation into Clinton's emails, thousands of which she handed over to the State Department after resigning in 2013.
Clinton's use of a private email account for her work as America's top diplomat came to light in March and brought criticism from political opponents that she had sidestepped transparency and record-keeping laws.
Clinton, the front-runner to represent the Democratic Party in the November 2016 presidential election, has repeatedly said she broke no laws or rules by eschewing a standard government email account for her State Department work in favor of her private account. She also said she sent no classified information by email.
Clinton spokesman Nick Merrill said in a statement she "followed appropriate practices in dealing with classified materials."
The former first lady said she handed to the State Department last year all the work-related emails she had, amounting to some 55,000 printed pages covering her four-year tenure, although her staff have recently acknowledged there are gaps in the records she retained.
But the inspector general of the intelligence community, in a letter to Congress, said a limited sampling of Clinton's emails in question found at least four that contained classified information and should have been considered secret.
Reports on Friday about a possible investigation into the emails caused confusion.
The New York Times originally reported that two government inspectors general had asked the Justice Department to open a criminal investigation into Clinton's use of her private email account
It altered its report on its website overnight without explanation to suggest she personally was not the focus of a criminal referral.
Then, the Justice Department said the inspectors general had requested a criminal investigation into the emails, before backtracking and saying that there was a request for a probe but not a criminal one.
While Clinton is the clear frontrunner for the Democratic Party's nomination, several recent polls have found a majority of voters find her untrustworthy, a perception exacerbated by controversy over her emails.
Republicans have seized on the email scandal in Congress and on the presidential campaign trail. The Republican National Committee, in a statement Friday, urged the Justice Department to investigate.
(Additional reporting by Luciana Lopez, Susan Heavey and Susan Cornwell; Editing by Tom Brown)
U.S. Democratic presidential candidate Hillary Clinton speaks at the Iowa Democratic Party's Hall of Fame dinner in Cedar Rapids, Iowa, United States, July 17, 2015. REUTERS/Jim Young