Justin Bieber Pleads No Contest To Vandalism, Is 'Glad' Case Is Over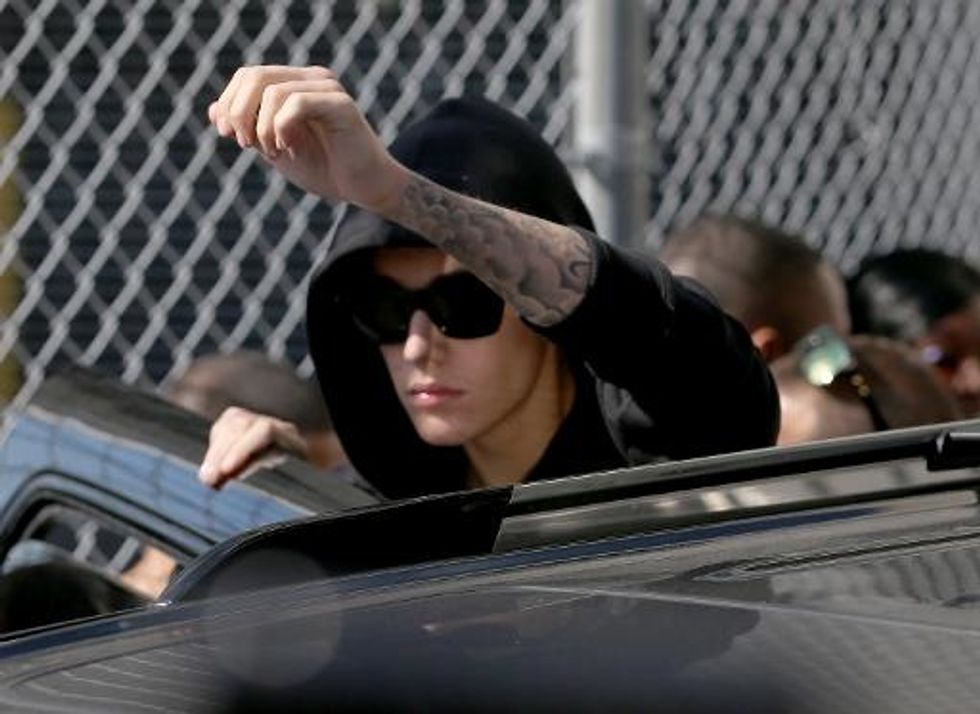 By Veronica Rocha and Debbie Truong, Los Angeles Times
LOS ANGELES — After pleading no contest Wednesday to throwing eggs at his former neighbor's home in Calabasas, Calif., Justin Bieber is "glad to get this matter resolved and behind him," a representative said.
Under a plea deal reached with the Los Angeles County district attorney's office, the pop star pleaded no contest to misdemeanor vandalism in the incident and was ordered to pay $80,900 in restitution.
Authorities said the damage totaled $20,000, which could have qualified him for a felony.
Outside court, prosecutor Alan Yochelson described Bieber's behavior in the incident as "extremely immature."
Bieber, who did not appear in court, also was ordered to serve two years' probation, complete a 12-week anger-management program and five days of community service, and stay away from his former neighbor, Jeffrey Schwartz, and his family for two years.
The restitution amount was ordered after Yochelson said Schwartz and his family spent a large amount of money to repair their "dream home."
Bieber was charged earlier Wednesday on the misdemeanor vandalism count after he threw eggs at the home on Jan. 9.
His attorney, Shawn Holley, declined to comment about the plea deal. But a representative issued a statement Wednesday evening saying Bieber was "glad to get this matter resolved and behind him. He will continue to move forward focusing on his career and his music."
AFP Photo/Joe Raedle
Interested in entertainment news? Sign up for our daily email newsletter!