Kamala Harris Launches U.S. Senate Bid, Begins Raising Money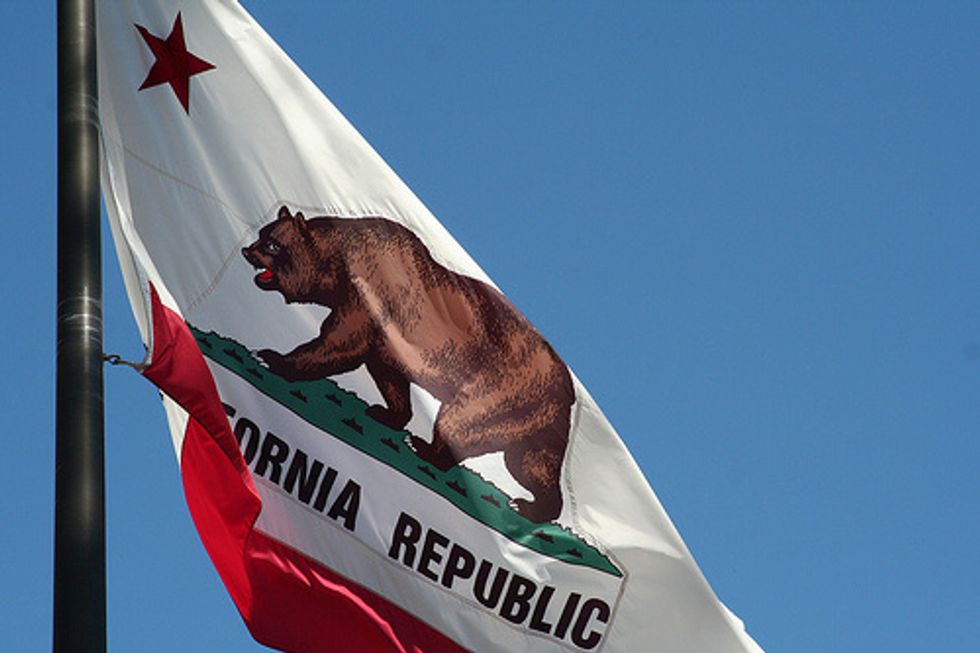 By Seema Mehta, Los Angeles Times (TNS)
LOS ANGELES — California Attorney General Kamala Harris on Tuesday announced her plans to run for the U.S. Senate seat being vacated by Barbara Boxer.
"I'm excited to share with you that I'm launching my campaign to represent the People of California in the United States Senate," Harris wrote in an email to supporters. "Your support has been crucial to me every step of the way, and I'm asking you to help me build a grassroots campaign that reaches every community of California."
Harris immediately started fundraising Tuesday, soliciting contributions of $2,600 for her run. Harris has cultivated a national profile among liberals, a popularity that her supporters hope she can tap to raise the tens of millions of dollars raised by Sen. Elizabeth Warren of Massachusetts and unsuccessful Texas gubernatorial candidate Wendy Davis.
Harris pointed to her resume as an Alameda County prosecutor, the San Francisco district attorney and California attorney general. And she made a point of echoing Boxer's reputation as a "fighter" in her email to supporters.
"I have worked to bring smart, innovative and effective approaches to fighting crime, fighting for consumers and fighting for equal rights for all," Harris wrote. "I want to be a voice for Californians on these issues and others that impact our state in the U.S. Senate.
"I will be a fighter for the next generation on the critical issues facing our country. I will be a fighter for middle class families who are feeling the pinch of stagnant wages and diminishing opportunity," Harris wrote. "I will be a fighter for our children who deserve a world-class education, and for students burdened by predatory lenders and skyrocketing tuition. And I will fight relentlessly to protect our coast, our immigrant communities and our seniors."
This message was an effort to expand Harris' prosecutorial message into a rationale for election to the Senate, a crucial need in what is potentially a crowded Democratic field for the seat being vacated by Boxer.
Other top Democrats who are seriously weighing bids are former Los Angeles Mayor Antonio Villaraigosa and billionaire environmental activist Tom Steyer. Several members of Congress are contemplating entering the race, as well as at least three little-known Republicans.
Harris, 50, is an instant front-runner in the contest, and according to an adviser, she was encouraged to run by Montana Sen. Jon Tester, chairman of the Democratic Senatorial Campaign Committee, and Stephanie Schriock, the head of EMILY's List, a group focused on promoting Democratic women who support abortion rights.
She has a highly visible public platform as a second-term attorney general who gained fame for winning settlements from banks over misconduct in how they wrote mortgages. But her challenge is to create a credible, compelling reason for her candidacy, notably among voters who remain concerned about the state's economy.
In her current job, some view her as overly cautious and her rivals will scour her prosecutorial record.
But her most prominent potential rivals — Villaraigosa and Steyer — each face their own obstacles.
Though Villaraigosa is well-known as a two-term mayor of the largest city in the state, he has personal baggage, notably the adultery that led to the dissolution of his marriage. And he has been out of the public eye since 2013.
Steyer's estimated wealth of $1.6 billion allows him to easily self-fund a campaign, but the former hedge fund manager's business record and investments will be scrubbed by his rivals. And California's political history is littered with the political corpses of wealthy, neophyte candidates who failed to win the backing of voters.
Photo: Amy The Nurse via Flickr