#EndorseThis: Kate McKinnon Nails That Sessions Impression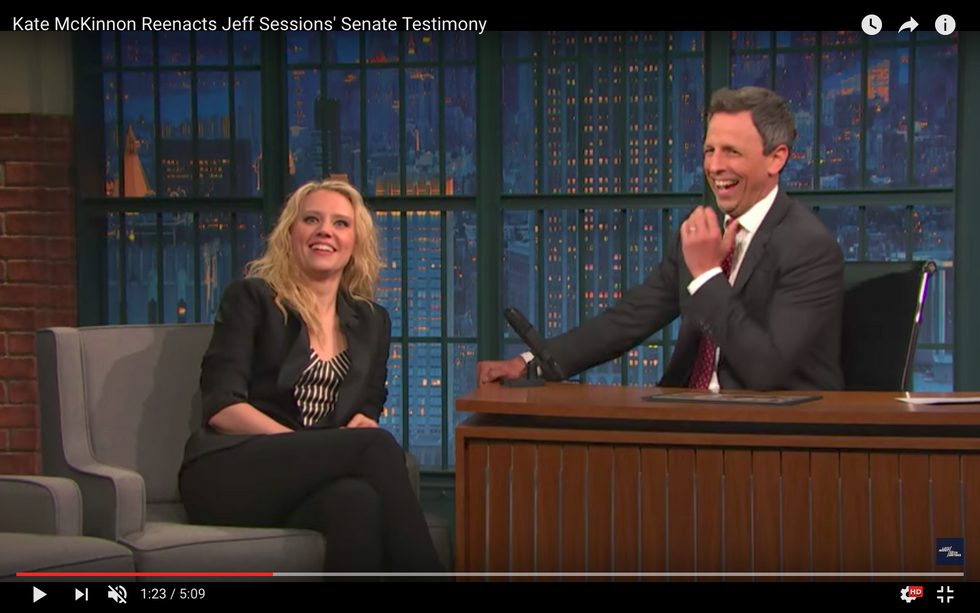 There is no more talented comic actor working today than Kate McKinnon, the Saturday Night Live star renowned for her portrayal of Kellyanne Conway. But she also does a mean Jeff Sessions impression — and admits that he's her favorite. So McKinnon felt slightly frustrated this week when the attorney general showed up to defend his "honor" before the Senate Intelligence Committee — because SNL is on hiatus.
Coming happily to her rescue? Seth Meyers, her former SNL colleague. And she performs a work of improv art.