Kerry, Russian Counterpart Launch New Talks On Ukraine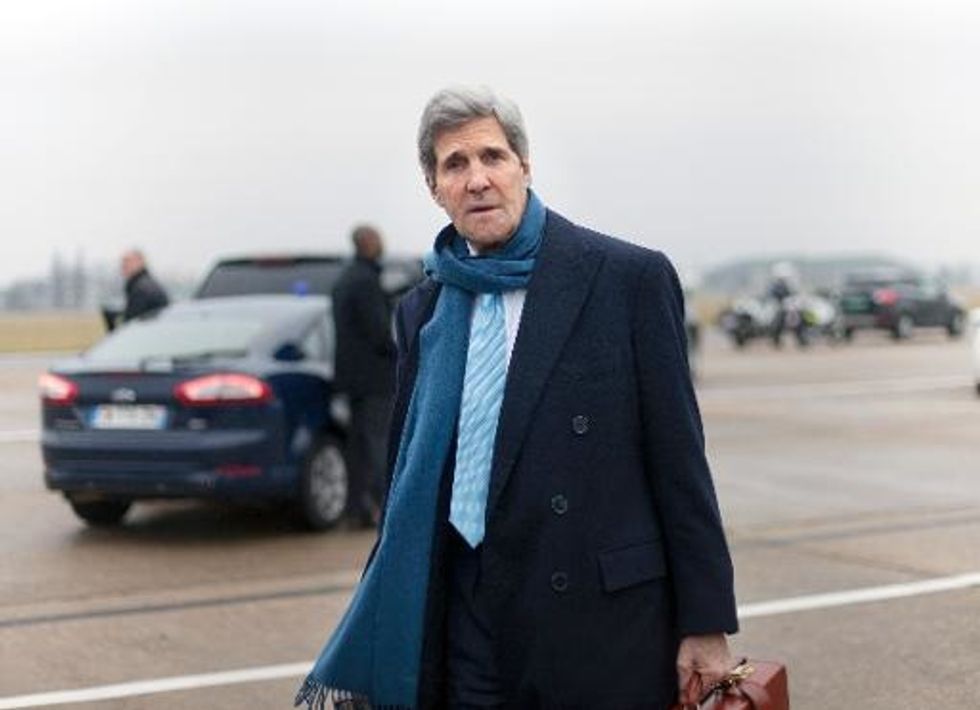 By Henry Chu, Los Angeles Times
LONDON — U.S. Secretary of State John F. Kerry and his Russian counterpart have launched a new round of talks to try to cool down the crisis over Moscow's de facto occupation of Ukraine's Crimean peninsula and the secession referendum planned there this weekend.
Kerry and Russian Foreign Minister Sergei Lavrov began their meeting Friday morning at the U.S. ambassador's residence in London amid pessimism that either Moscow or the West will budge in possibly their worst confrontation over Europe since the end of the Cold War.
The United States and European Union condemn the takeover of Crimea by pro-Russian forces and say the plebiscite Sunday on whether to withdraw from Ukraine and join Russia is illegitimate. Moscow counters that the Russian-speaking majority in Crimea deserves protection from an ultranationalist new Ukrainian government that grabbed power in a coup.
"Obviously we have a lot to talk about," Kerry said. "I look forward to an opportunity to dig into the issues and possibilities that we may be able to find about how to move forward together to resolve some of the differences between us."
"This is a difficult situation we are in," Lavrov added. "Many events have happened and a lot of time has been lost, so now we have to think what can be done."
The two diplomats had been expected to meet earlier this week, but that fell through when there appeared to be no common ground on which to negotiate.
In expectation that the vote Sunday will take place despite their objections, the U.S. and EU have begun drafting a list of Russian officials on whom they will impose travel bans and asset freezes. Moscow warns that it will respond to the sanctions in kind.
In Crimea, Russian soldiers and pro-Moscow militias have seized control of Ukrainian military outposts, government buildings and media outlets. Activists in favor of keeping the strategically important peninsula part of Ukraine report intimidation and harassment by pro-Russian forces.
Ukrainian officials also say that about 80,000 Russian troops have massed near the border between the two countries.
AFP Photo/Pablo Martinez Monsivais