Kerry To Visit Egypt On Sunday: State Media
@AFP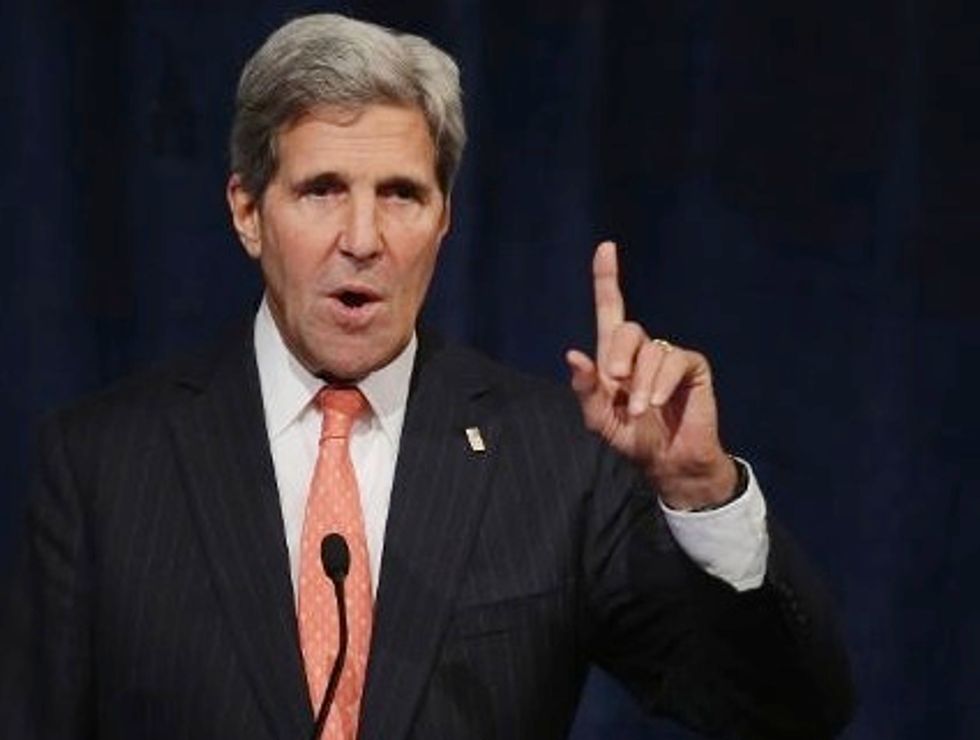 Cairo (AFP) – U.S. Secretary of State John Kerry will arrive in Cairo on Sunday for his first visit to Egypt since the army overthrew president Mohamed Morsi in July, state media said.
Kerry's visit comes at a time of strained relations between the traditional allies after Washington suspended some military aid to Egypt following Morsi's ouster.
Egypt's official MENA news agency said on Friday that Kerry would stay in Cairo for "several hours".
Kerry, who is scheduled to embark on a Middle East tour on November 3-11, suggested this week he would visit Cairo to meet a "cross-section of civil society".
On October 10 the United States "recalibrated" its $1.5 billion in annual aid to Egypt including 1.3 billion in military aid — after the bloody repression against Morsi supporters on the heels of his ouster.
More than 1,000 people — mainly Morsi supporters — have been killed since he was toppled and the authorities have rounded up some 2,000 Islamists, including most leaders of his Muslim Brotherhood movement.
Morsi has been held in military custody since his ouster on July 3.
The arrests have not deterred his supporters from organising demonstrations, which have deteriorated into deadly street fights pitting them against opponents and security forces.
AFP Photo/Chip Somodevilla