Kerry Traveling To Riyadh To Soothe Saudi-U.S. Tensions
@AFP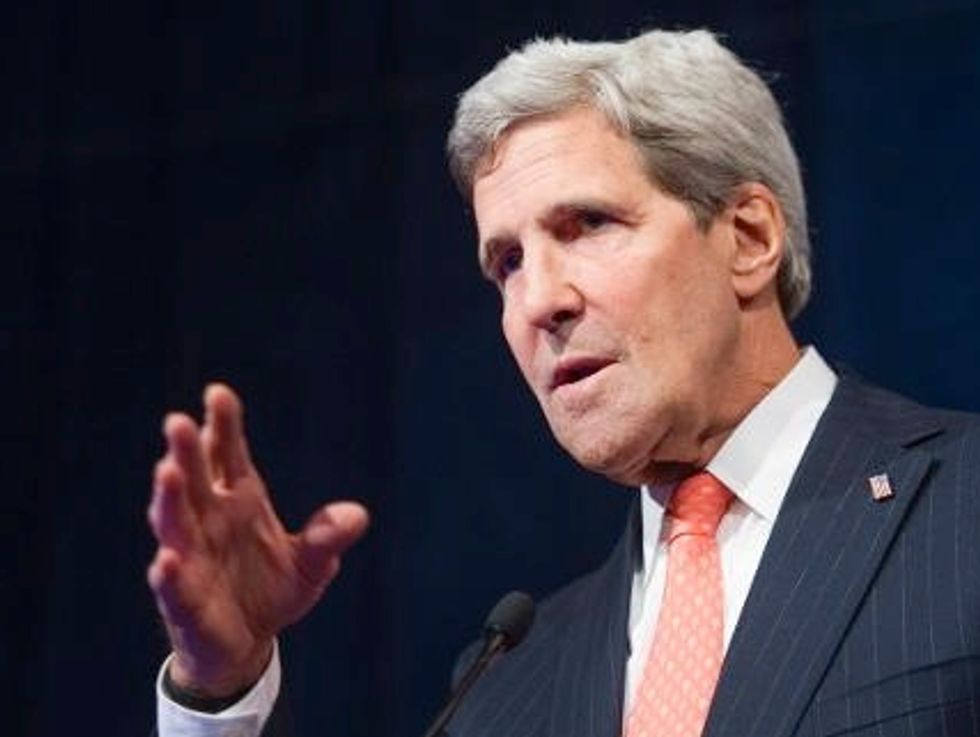 Washington (AFP) – U.S. Secretary of State John Kerry will launch a nine-day trip by traveling to Riyadh for talks on Sunday with King Abdullah amid tensions with the Gulf Kingdom.
Kerry "will reaffirm the strategic nature of the U.S.-Saudi relationship given the importance of the work between our two countries on shared challenges," State Department spokeswoman Jen Psaki said in a statement Thursday.
The trip from November 3 to 11 will also take the top U.S. diplomat to Poland, Israel, Bethlehem, Amman, Abu Dhabi, Algeria and Morocco, she said.
The trip comes as ties have strained with Saudi Arabia, a key U.S. ally, over Washington's policy on the conflict in Syria and moves for a rapprochement with Iran to rein in its suspect nuclear program.
In an unprecedented move, Riyadh earlier this month turned down a coveted non-permanent seat on the U.N. Security Council in protest at the world body's failure to end the 31-month war in Syria.
Saudi intelligence chief Prince Bandar Bin Sultan al-Saud reportedly told diplomats in Riyadh last week that he would scale back Saudi cooperation with the CIA on training Syrian rebels, and work with other allies including Jordan and France.
Kerry will also seek to bring fresh impetus to the renewed Israeli-Palestinian peace dialogue, amid accusations from the Palestinians this week that Israel is working "to wreck" the talks by approving 1,500 new settler homes in east Jerusalem.
He will also discuss the new nuclear talks being led with Iran by six western powers, including the United States. Both issues, as well as Syria, will likely figure high on the agenda in his talks in Jordan and the United Arab Emirates.
"In Warsaw, Secretary Kerry will meet with senior Polish officials to discuss our close defense alliance and partnership with Poland across a range of global issues, as well as Poland's key contributions on democracy promotion and in enhancing NATO capabilities," Psaki said.
In Algiers he will meet top Algerian officials and chair a U.S.-Algeria strategic dialogue marking "the growing partnership between the United States and Algeria," Psaki said, adding he will then head to Rabat also for talks with the north African kingdom.
AFP Photo/Jim Watson