Kerry Urges Central America Cooperation On Child Migrants
@AFP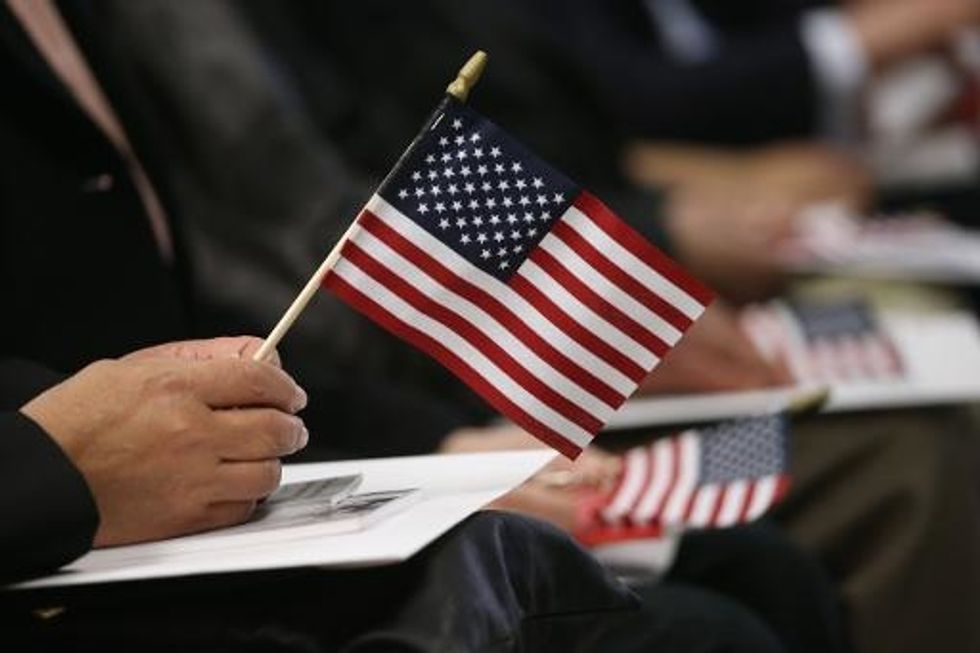 Panama City (AFP) — U.S. Secretary of State John Kerry reiterated Tuesday Washington's calls for Central American cooperation in addressing the plight of tens of thousands of illegal child migrants making their way to the United States.
The rapid surge in unaccompanied children making the dangerous journey, most of them from Central America, has prompted U.S. officials to talk of a "humanitarian crisis" and to issue reminders the vast majority of the minors will be deported.
Kerry met with Salvadoran President Salvador Sanchez Ceren and Guatemalan President Otto Perez plus Honduran Foreign Minister Mireya Aguero in Panama City.
"The lives of children cannot be put at risk in this way and we all have a responsibility as leaders to do our part in order to solve this problem, and we will," Kerry said.
"We obviously understand people who want to be able to do better, to look for a better life. But at the same time, there are rules of law," he added.
And he cautioned that "there is false information that is being spread about benefits that might be available to these young people who are looking for that better life."
Kerry declined to say whether the United States would heed calls from Central America for US authorities to focus on reunifying families whenever possible.
Central American authorities yesterday said they would ask Kerry to allow children immigrants to stay if their parents were already in the country.
Since October, 52,000 unaccompanied children aged under 17 have been detained crossing the border, twice the number from the same period a year ago.
President Barack Obama Monday lodged a request with Congress for $2 billion to cope with the tide of undocumented child immigrants.
The sudden flow has injected new venom into the debate between Obama and House Republicans over his calls for a sweeping reform of the U.S. immigration system.
"We understand this problem from all its dimensions and are willing to work together with the US government to look for a quick and appropriate solution aimed at the problem not growing," Guatemala's Perez said.
El Salvador's Sanchez Ceren, meanwhile, said that the problem stems from "people linked to crime" who "deceive parents that upon arrival in the United States, reunification will be a reality."
AFP Photo / John Moore
Interested in world news? Sign up for our daily email newsletter!