Kerry Urges China To Keep North Korea In Check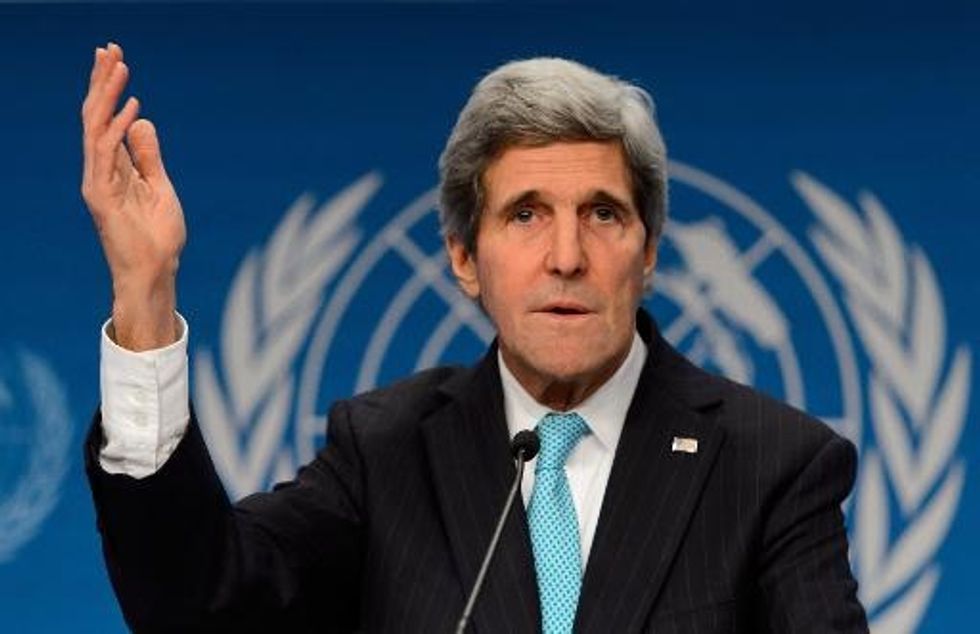 By Paul Richter, Tribune Washington Bureau
SEOUL, South Korea — Secretary of State John F. Kerry on Thursday credited China with calming North Korea during a threatening period in early 2013, and urged Beijing to redouble its efforts to hold its unruly client state in check.
In an appearance with South Korean Foreign Minister Yun Byung-se, Kerry said the U.S. strategy of turning to China to handle Pyongyang has been paying off.
He said that when he visited South Korea early last year North Korea was "rattling the saber" by threatening nuclear and missile tests.
"There was a sense of potential conflict in the air," Kerry said.
But he said Beijing, which provides all of Pyongyang's oil and banking, had intervened and calmed the Stalinist regime.
Because of its long ties to North Korea, "China has a unique role it can play," Kerry said. "China has an enormous ability to have an impact here."
Kerry is visiting Asia this week with a list of requests for Chinese leaders. When he meets with them Friday in Beijing, he will seek their help in dealing with North Korea's provocations, in slowing climate change, and in trying to calm the regional furor over China's territorial claims.
At the same time, Kerry acknowledged that other countries also must work toward preventing North Korea from continuing its nuclear and missile programs and threatening its neighbors. He said world powers need to build irresistible pressure on North Korea as they have on Iran with economic sanctions.
Kerry met earlier Thursday with South Korean President Park Geun-hye. The South Korean leaders and Kerry also discussed the country's frictions with Japan over historical issues, and China's disputed territorial claims.
President Barack Obama has announced that he will visit South Korea, as well as Japan and other countries, during a visit to the region this spring.
Kerry is scheduled to visit Indonesia and the United Arab Emirates after leaving Beijing.
AFP Photo/ Fabrice Coffrini