Kerry Urges Egypt To Hold Elections
@AFP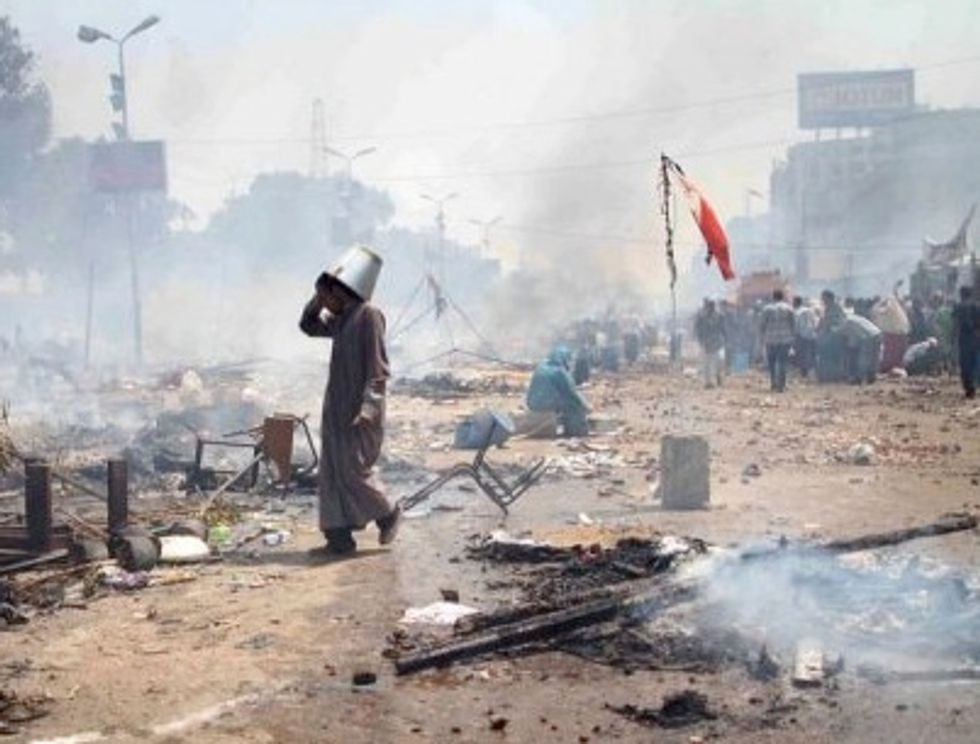 WASHINGTON (AFP) – U.S. Secretary of State John Kerry on Wednesday urged Egypt's military to allow elections and for all sides to avoid further violence.
Denouncing the crackdown on supporters of ousted president Mohamed Morsi, Kerry urged a "peaceful, democratic way forward."
"Today's events are deplorable and they run counter to Egyptian aspirations for peace, inclusion and genuine democracy," Kerry told reporters.
"The interim government and the military — which together possess the preponderance of power in this confrontation — have a unique responsibility to prevent further violence and to offer constructive options for an inclusive peaceful process across the political spectrum," Kerry said.
"This includes amending the constitution and holding parliamentary and presidential elections, which the interim government itself has called for," he said.
"All parties also share a responsibility to avoid violence and to participate in a productive path towards a political solution," he said, pointing to the opposition.
Kerry said that a political solution was the only option but acknowledged: "It has been made much, much harder and much, much more complicated by the events of today."
More than 149 people were killed when security forces broke up gatherings by supporters of Morsi, according to an AFP correspondent who visited makeshift morgues.
Kerry had previously praised the role of the military and said it was trying to restore democracy by toppling the democratically elected Morsi, comments on which he later backtracked.
The United States did not initially criticize the overthrow of Morsi, an Islamist, and has avoided using the term "coup," which under U.S. law would have halted some $1.3 billion in annual military aid to Egypt.
U.S. ally Israel supports the military assistance as Egypt is one of two Arab states to have reached a peace treaty with the Jewish state.
Kerry, echoing previous remarks from a White House spokesman, criticized the army-backed authorities for imposing a month-long state of emergency.
"We call on the government to respect basic human rights, including freedom of peaceful assembly and due process under the law. And we believe that the state of emergency should end as soon as possible," Kerry said.
Wednesday's crackdown was the latest bloody turn in a wave of Arab Spring protests, which led to the resignation of veteran strongman — and U.S. ally — Hosni Mubarak in 2011.
"The promise of the 2011 revolution has simply never been fully realized. And the final outcome of that revolution is not yet decided. It will be shaped in the hours ahead, in the days ahead," Kerry said.
Photo Credit: AFP/Mosaab el-Shamy