Kevin McCarthy Announces Bid To Become House Speaker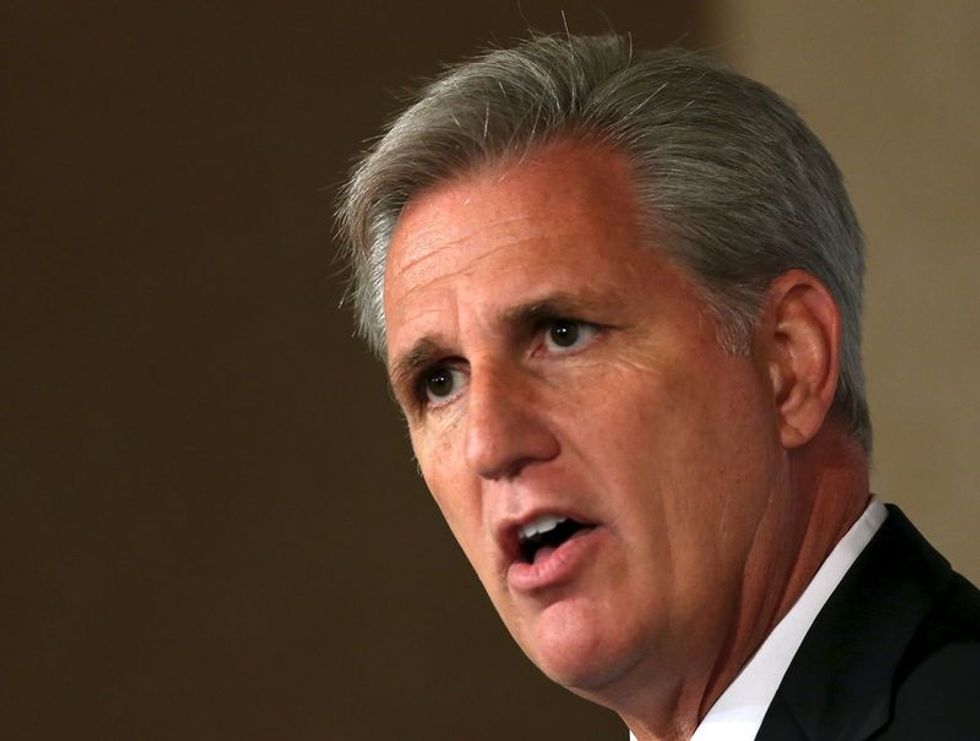 By Noah Bierman, Tribune Washington Bureau (TNS)
WASHINGTON — House Majority Leader Kevin McCarthy (R-CA) formally launched his bid to become speaker of the House on Monday afternoon, telling restive colleagues he plans to share more authority if elected to the most powerful job in Congress.
McCarthy has been the favorite to win the job since current Speaker John Boehner (R-OH) unexpectedly announced Friday that he would resign at the end of next month, after withstanding years of pressure from insurgent Republicans who urged Boehner to be more confrontational with the White House.
McCarthy helped elect many of those Republicans to Congress in recent years, recruiting them to run and raising money for their candidacies. But if he wins, he is likely to face the same pressure that Boehner did to avoid compromising with President Barack Obama and other Democrats to fund the government.
The federal government partially shut down for more than two weeks in 2013 because Republicans insisted that they would not pass a budget that funded Obama's health care plan, a condition Democrats would not meet. Congress is at risk of another shutdown this week because of a dispute over funding for Planned Parenthood.
McCarthy's letter to colleagues saying he is running for the job indicated that he wants to show rebellious Republicans that he will at least listen to them.
In his letter, he promised to show the "courage to lead the fight for our conservative principles and make our case to the American people."
"I am running to be your speaker because I know that the people's House works best when the leadership you elect listens to members and respects the legislative process entrusted to committees," he wrote. "In short, I am guided by something Ronald Reagan once said: 'The greatest leader is not necessarily the one who does the greatest things. He is the one that gets the people to do the greatest things.'"
Though McCarthy is the favorite, arch-conservatives have yet to endorse him, with some expressing skepticism that he will be sufficiently conservative. McCarthy's letter appears targeted at allaying those fears.
(c)2015 Tribune Co. Distributed by Tribune Content Agency, LLC.
House Majority Leader Kevin McCarthy (R-CA) speaks at the John Hay Initiative in Washington September 28, 2015. REUTERS/Gary Cameron