Khizr Khan Blames Intolerance On Trump, Calls On McCain To Withdraw Support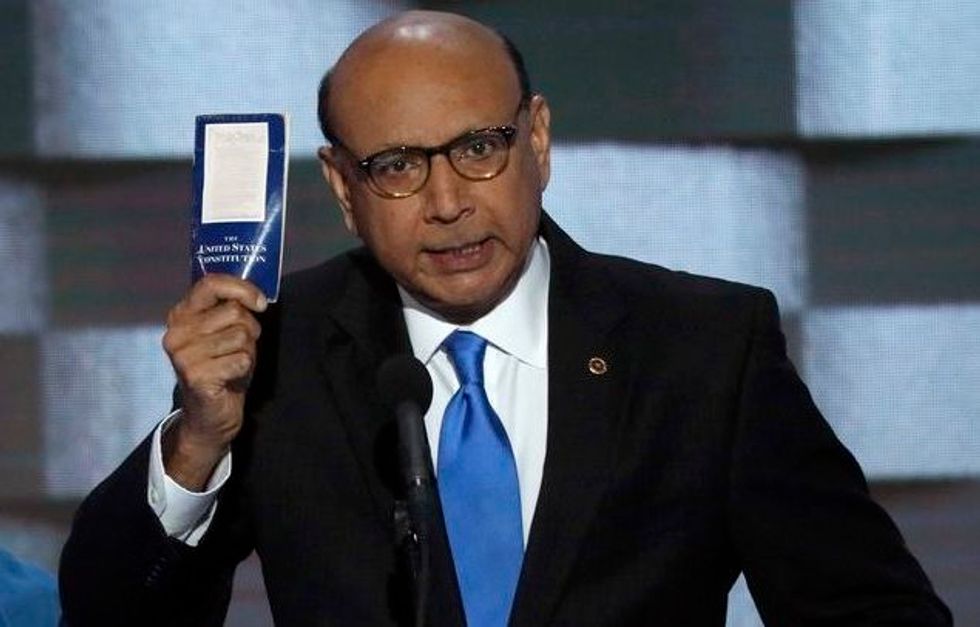 Khizr Khan, the Gold Star father of a slain American war hero, blames Republican nominee Donald Trump for the growing intolerance and hate plaguing the nation: "The voices that wouldn't dare because they were afraid of the decent America to condemn them … have gathered courage to show their ugliness."
Khan, speaking on USA Today's weekly news series "Capital Download," said Trump's call to ban Muslim immigrants and his disparaging comments towards Mexicans and other minority groups has led to a new wave of racism and intolerance.
"Most Americans are against this kind of nonsense, but there is an element that has gotten voice, has been encouraged by this political rhetoric, and especially this election season has made it worse," Khan said.
At the Democratic National Convention, Khan gave a now-famous speech directed at Trump for his hateful rhetoric. In it, Khan asked Trump if he had ever read the Consitution of the United States.
Earlier this week, Khan gave an interview to Cronkite News, a division of PBS in Arizona, calling for Sen. John McCain (R-AZ) and other prominent Republicans to pull their support of Trump.
Khan has publicly been a fan of McCain's, calling the senator  "my and my family's hero."
On Tuesday, Khan directed his comments specifically at the senator, saying, "I implore Senator McCain … I continue to implore all of the good Republicans who either support or are going to vote for their party's candidate, this will be a historic moment in the Republican Party."
Khan spoke of the desire for Republican officials to be on the right side of history with regard to Trump: "If you publicly rebuked him, you will look back and you will stand tall in front of the nation and you will say you were not for this, we were for [a] better America."
The McCain camp has not yet withdrawn their support for Trump.
Photo: Khizr Khan speaks during the last night of the Democratic National Convention in Philadelphia