'Kids For Cash' Hit Close To Home For Documentary's Maker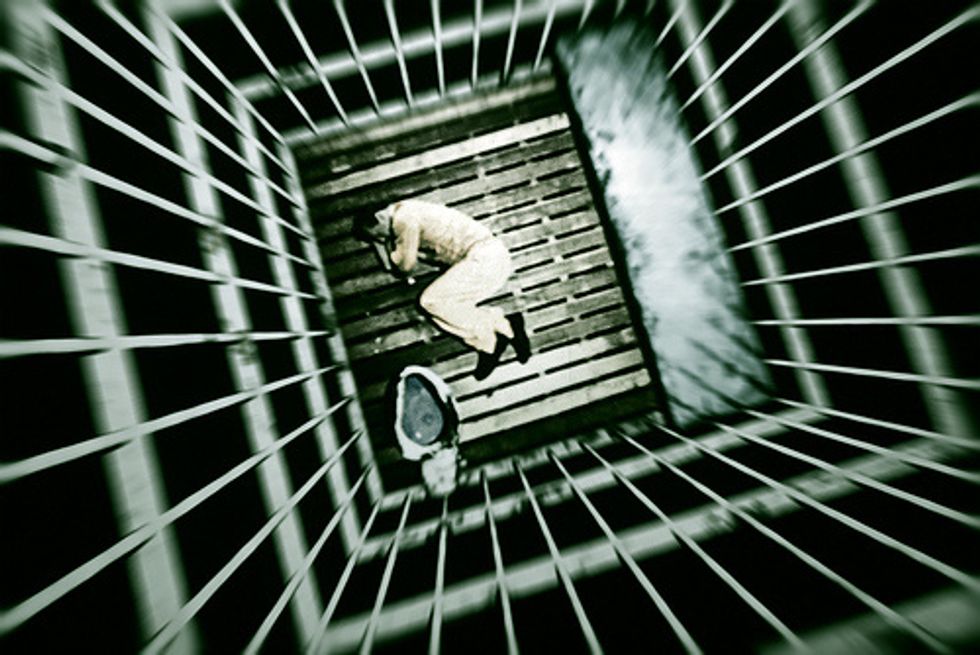 By Steven Rea, The Philadelphia Inquirer
PHILADELPHIA — The story at the heart of "Kids For Cash" — judges taking kickbacks from the developer of a private juvenile detention center, then funneling thousands of children there — happened right in Robert May's backyard. A producer with a New York-based distribution company, SenArt Films, and a track record in both fiction and nonfiction features ("The Station Agent," "The War Tapes"), May lives in Luzerne County. Pa. He has two children who were 10 and 13 back in 2009, when news of the scandal broke — not just in Pennsylvania, but also in media outlets around the country.
"I knew what it's like to raise kids and be challenged by all that," May says, "so it made the story even more close to home, if you will."
In "Kids For Cash," May traces the actions of Wilkes-Barre Court of Common Pleas justices Mark Ciavarella and Michael Conahan. In 2002, the judges received more than $2 million from the builder of a new private facility for juvenile offenders. Then Ciavarella, espousing a "zero-tolerance" policy, started dispatching kids there — in handcuffs and ankle shackles.
The charges, in many instances, were minor: classroom pranks, a fight between students, profanity. But the sentencing was severe. Some middle schoolers and high-school students would serve years.
Thanks to a pair of Philadelphia lawyers — Marsha Levick and Robert Schwartz, of the nonprofit Juvenile Law Center — Ciavarella's systematic sentencing of minors, who often appeared before him without legal representation, was exposed.
And May had the makings of a documentary.
"My producing partner, Lauren Timmons, and I were on a research retreat in Jim Thorpe, Pa., when the scandal broke," May recalls. "We were down there working on another project, it was late January, and it was just a bombardment from that day on, for weeks, for months. There was so much media attention …

"And I think this is true for a lot of filmmakers who live in smaller communities — people are always pitching ideas. 'You should do a movie about this.' 'You should do a movie about that.' I would get that a lot.
"And I had never made a movie as close to home, but when this happened, how could I not?"
But May, who directed "Kids For Cash," was going to make the doc only if he could get both sides of the story — the kids who were victims of the system, and the judges who collected their "finder's fees" and then went on to sentence more than 3,000 youths.
"What I saw in the media was a very one-sided, one-dimensional story," says May, interviewed by phone last week. "You know, these two judges fell from grace one morning, became evil, and then sold children. That's very sensational and gets people's heads turning, but really? Is that what happened?"
So May went after the judges, landing exclusive interviews with both — separately, one not knowing the other would also be sitting for the filmmaker and his crew.
"My pitch was pretty simple," says May, recounting how he persuaded the justices — now doing time in federal prisons — to appear. "You know, 'I've been reading a one-dimensional story: You're the celebrated judge, everybody loved you, until one day you wake up … and you're selling children for money. That's it. Is there another side to the story?'
"And of course he says, 'There is.' And I said, 'Well, I haven't read it. We want to tell both sides of the story. If we're going to make this movie, we're going to tell both sides, villain and victim. You're the villain,' — and he acknowledged, 'Yes, I know' — and that was how it started."
Ciavarella's on-camera interview, especially, is something to behold.
The kids and their families also had plenty to say.
"The commonality, right from the first day of the interviews … they all had the same story," Mays says. "They talked very little about the scandal, and more about what it was like to be in the system, and being locked up … and humiliated."
May makes the point — with the help of the Juvenile Law Center's Levick and Schwartz — that what happened in Lucerne County isn't necessarily an isolated affair. No, judges aren't taking money from developers and construction companies all across the land (let's hope not!). But the film shows a readiness, a willingness, from educators, law enforcement, parents, even — to cattle-chute our kids into a system that will forever change their lives. Not necessarily for the good.
"We all get caught up, I think, in these kinds of wispy social methods to solve problems," May says. "'Zero tolerance' — well, guess what? If you're an engineer and you're sending a shuttle to the moon, there's no such thing as zero tolerance. There's tolerance. You bring things as close to zero as you can get them, but there's no such thing as zero. How then can we demand zero tolerance from children — or from adults, for that matter? It's not a black or white world. We live in a world of grays."
Photo: Casey Konstantín via Flickr.com