Kirk Nod Gives Lynch Enough Backing To Become Attorney General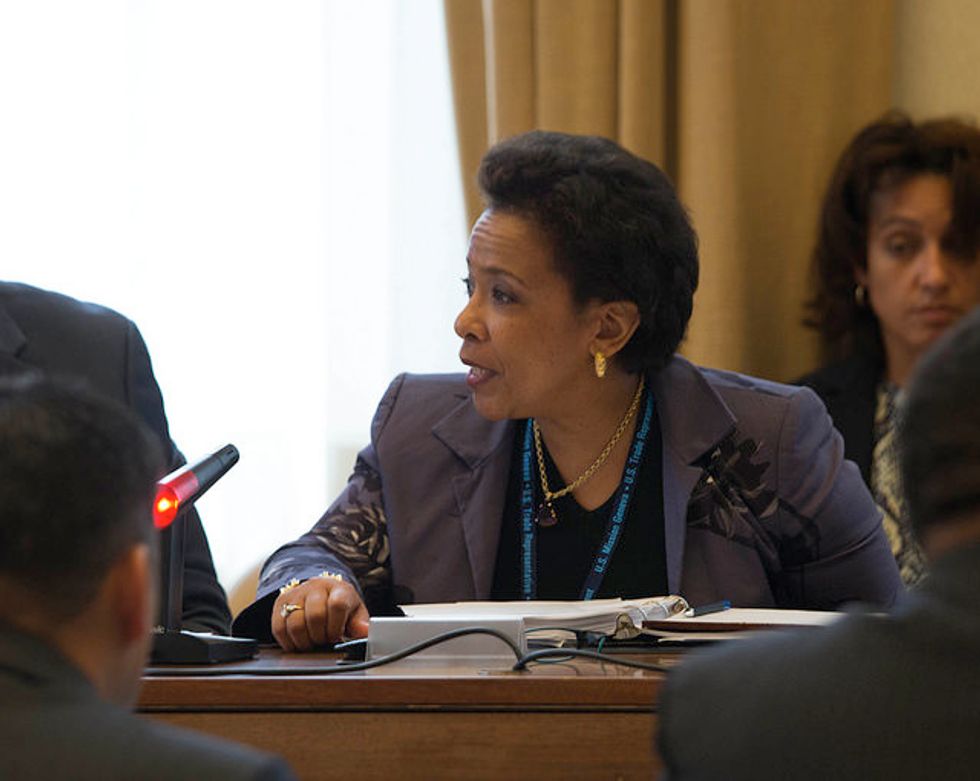 By Kathleen Hunter, Bloomberg News (TNS)
WASHINGTON — Mark Kirk became the fifth Republican senator to publicly back Loretta Lynch's nomination for attorney general, giving President Barack Obama's nominee the support of 51 senators that she needs for confirmation.
Kirk spokeswoman Danielle Varallo said Thursday that the Illinois Republican will vote to confirm Lynch. He is seeking re-election next year in Obama's home state of Illinois, which is heavily Democratic.
Kirk joins three Senate Republicans — Orrin Hatch of Utah, Lindsey Graham of South Carolina, and Jeff Flake of Arizona — who backed Lynch when the Senate Judiciary Committee approved her nomination February 26 on a 12-8 vote. Maine Republican Susan Collins also has announced her support of Lynch.
The backing of five Republicans, along with all 46 lawmakers in the chamber's Democratic voting bloc, means Lynch has the 51 votes needed for confirmation.
Many of the Senate's 54 Republicans have questioned Lynch's independence and criticized her support of the president's immigration policies.
Lynch, 55, is Obama's choice to replace Attorney General Eric Holder, who has frequently clashed with Republican lawmakers over issues including a law enforcement operation to crack down on gun smuggling at the U.S.-Mexico border as well as federal challenges to states' voter-identification laws.
Holder has agreed to remain on the job until his successor is confirmed.
Lynch, the top federal prosecutor in Brooklyn, would be the first black woman to serve as the nation's top law enforcement official.
Some Republican opponents say Lynch's answers to questions from senators didn't assure them that she would be independent enough to stand up to Obama if she disagreed with him.
While praising Lynch's long legal career, Republicans criticized her for testifying that Obama's decision to shield millions of undocumented immigrants from deportation was legal. The Justice Department is seeking to overturn a federal judge's decision to block part of Obama's plan.
White House press secretary Josh Earnest and other Democrats have accused Republicans of playing politics with Lynch's nomination. Earnest said March 16 that delaying a confirmation vote planned for that week was "unconscionable."
A dispute with Democrats over an anti-abortion measure in a human-trafficking bill prompted Senate Majority Leader Mitch McConnell to scrap plans for a vote before Congress left for a two-week recess that ends April 13.
Photo: United States Mission Geneva via Flickr