Kremlin Spokesman Rejects Rumors About Putin's Health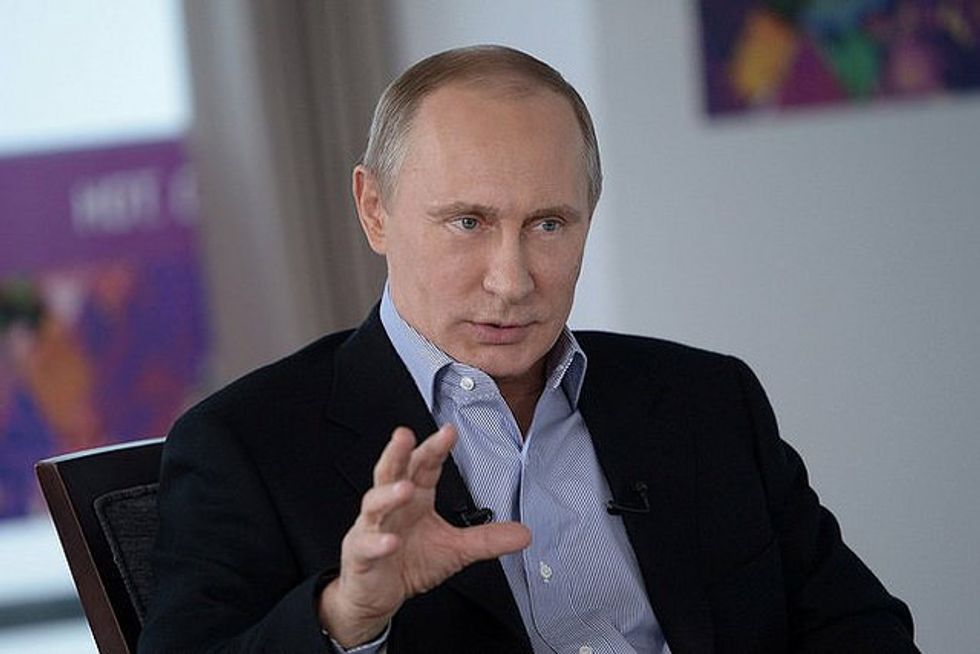 by dpa (TNS)
BERLIN — The Kremlin on Thursday tried to dispel rumors that President Vladimir Putin is ill, after the Russian leader cancelled a trip to Kazakhstan.
"No need to worry, everything is all right," Putin's spokesman Dmitry Peskov said on Ekho Moskvy radio.
The rumors began Wednesday after Russian news agencies reported that Putin postponed a trip to the Kazakh capital Astana planned for Thursday, without giving a reason.
Russian media reports suggested that Putin has not appeared in public since a March 6 joint press conference with Italian Prime Minister Matteo Renzi. Photos and videos published on Putin's website afterwards are based on archive material, the Vedomosti and RBC daily newspapers reported on Thursday.
A transcript with a photo released Wednesday, and video footage broadcast on Russian state TV that evening, said Putin held talks with the governor of Russia's Karelia region in the Kremlin on the same day. However, the local Vesti Karelia news site reported that the meeting had actually taken place on March 4.
Peskov denied this, telling RBC that the meeting took place on the day indicated on the Kremlin website, which is March 11. The spokesman did, however, admit that a video released for International Women's Day on March 8 had been pre-recorded.
The Kremlin said Putin on Thursday had a telephone conversation with his Armenian colleague Serzh Sargsyan.
Asked in the radio interview when Putin will next appear in public, Peskov merely said the president constantly has meetings, not all of which are public.
"(His) schedule is very busy — also because of the developing crisis and so forth," he said.
When the reporter asked if Putin still has a firm handshake, Peskov retorted: "It breaks your hand."
Photo: theglobalpanorama via Flickr