Justice Department: Trump Son-In-Law Kushner Can Serve As White House Adviser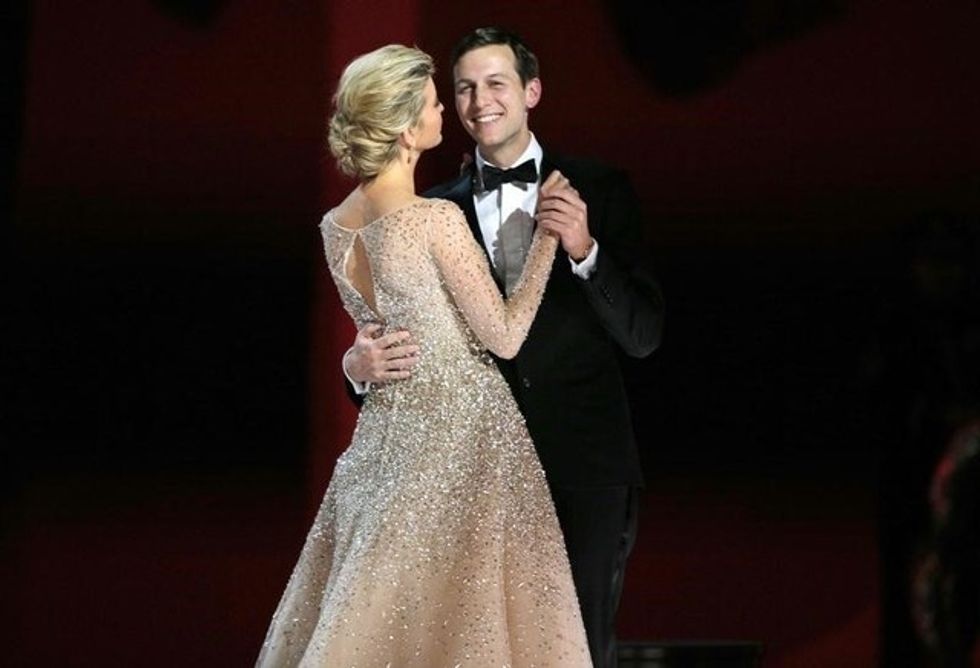 WASHINGTON (Reuters) – President Donald Trump can hire his son-in-law, Jared Kushner, as a senior White House adviser without breaking federal anti-nepotism laws, the U.S. Department of Justice said.
In a letter dated Jan. 20 posted on its website, the department's Office of Legal Counsel said the president has special hiring authority that exempts White House positions from laws barring the president from naming a relative to lead a federal agency.
The New York Times first reported the decision, saying it was posted to the department's site on Saturday.
Questions about Kushner's role emerged as voters and lawmakers questioned potential conflicts of interest for Trump, given his wide-ranging business interests, history of employing family members, and the influence of his daughter Ivanka Trump, who is married to Kushner.
The office of White House counsel had asked the Justice Department for a definitive opinion on Kushner's role.
The Justice Department said that if Trump chooses to officially hire Kushner and give him security clearance usually granted for White House staff, then conflict-of-interest laws would apply and Kushner would have to abide by their restrictions.
"Congress has not blocked, and most likely could not block, the president from seeking advice from family members in their personal capacities," the department wrote in its 14-page opinion.
"Consequently, even if the anti-nepotism statute prevented the president from employing relatives in the White House as advisors, he would remain free to consult those relatives as private citizens," it said.
(Reporting by Lisa Lambert; Editing by Kevin Drawbaugh and Leslie Adler)
IMAGE: Ivanka Trump dances with her husband Jared Kushner at  U.S. President Donald Trump's "Liberty" Inaugural Ball in Washington, DC January 20, 2016. REUTERS/Brian Snyder