Harnessing Women's Power To Preserve And Protect The Rule Of Law
@DahliaLithwick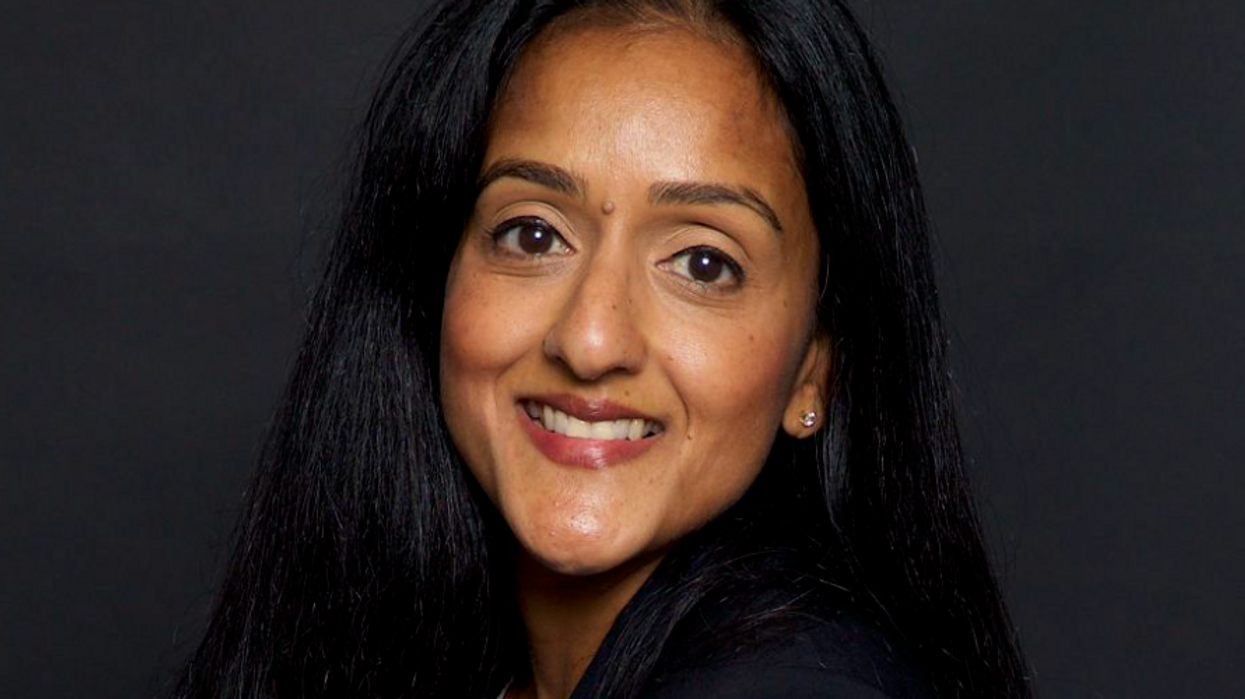 Excerpted from Lady Justice: Women, the Law, and the Battle to Save America
The 2020 election story ended with Americans waking up on the morning of January 6, 2021, to the news that Raphael Warnock and Jon Ossoff had won their respective runoff races. But within just a few hours, insurrectionists would be scaling the walls of the US Capitol, attempting to decertify Joe Biden's victory in the Electoral College. People would die. The seat of government would be trashed. Elected members ran for their lives and hid in their offices. Donald Trump would later fete the insurrectionists as peaceful patriots. In time, they would be hailed as freedom fighters.
Within a few short weeks, states like Georgia and Texas were passing the most draconian voter suppression bills in the country. Other states hastily followed suit. Although the amount of in-person vote fraud was negligible in the 2020 election, as it has been for decades— as even Attorney General Bill Barr acknowledged—under cover of "election protection," in the first months of 2021, 18 states enacted more than 30 laws restricting access to the ballot. Projections suggest around 36 million people, or about 15 percent of all eligible voters, will be affected. Under false claims of bolstering voter confidence in election integrity, states would try to cancel "souls to the polls" Sunday voting and would impose onerous new ID requirements. Georgia would make it illegal to bring food or water to voters standing in long lines. Partisan poll watchers would be empowered to harass voters.
In the most dangerous move, new powers to set aside election results are being bestowed on state legislatures, with authority removed from nonpartisan election officials. Some states have arrogated new powers over election administration and certification and authorized election "audits" that will be used to discredit the 2022 and 2024 elections. The GOP has purged moderates or those who question the proposition that Trump won in 2020 from party leadership. Republican senators have filibustered national voting rights legislation from even being debated. And a growing spirit of vigilantism has allowed citizens to take law enforcement into their own hands, from Texas's SB-8 enforcement, to stand your ground laws, to state- sanctioned harassment of school officials.
This is horrible, if largely invisible. In many ways, the rule of law feels more fragile in 2022 than it seemed during the Trump years, but voters, including women, seem to be suffering from what some activists have dubbed the Great Forgetting: an abiding desire to relegate the Trump craziness to the ash heap of history; the blind belief that activism saved the country and will prevail in the future; and the assessment that because "the system held" in 2020, it must be magic. None of that is true. About one-third of all voters (and 78 percent of Republicans) believe the 2020 election was stolen by Joe Biden and that those who stormed the Capitol in January 2021 are heroes. State election officials and politicians are openly campaigning for 2022 and 2024 on The Big Lie.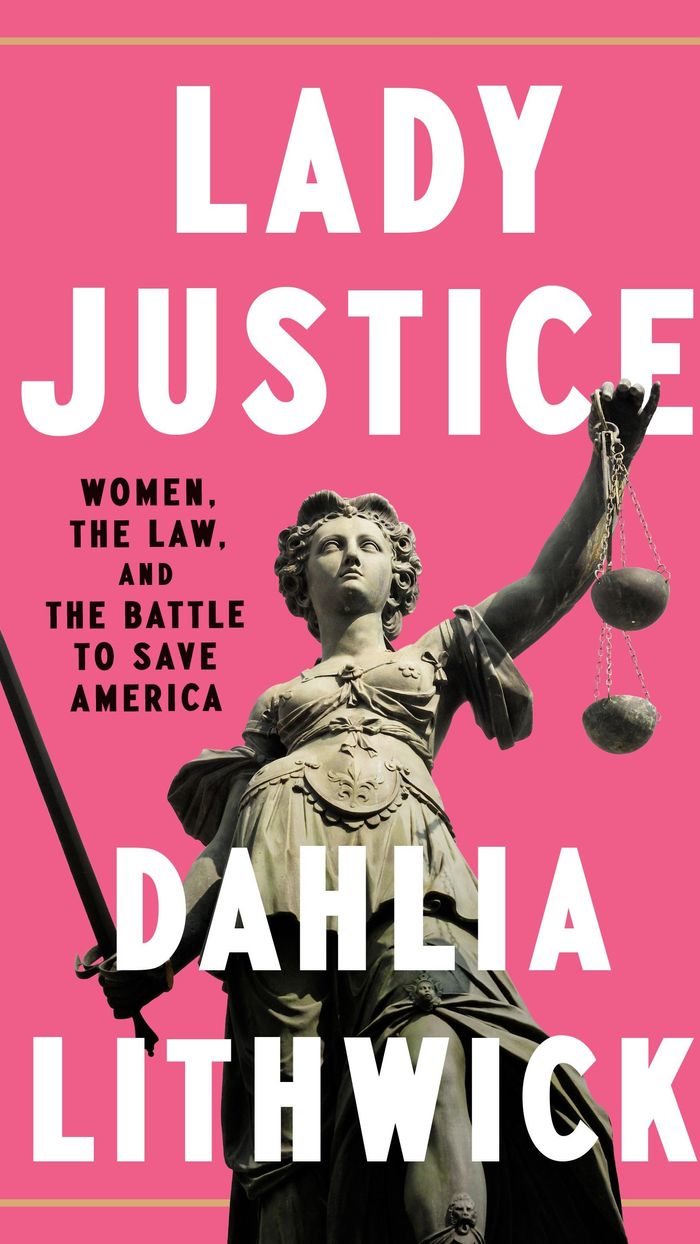 I am not sure why, in the face of this sort of existential threat to democracy, it feels as if so many of us have fallen asleep. COVID and partisanship have surely exhausted us all. Maybe that's why these women lawyers seem more essential than ever to my mind. Their voices and pleadings play out on a loop in my ears late at night— demanding basic dignity, family autonomy, bodily integrity, and other values enshrined in the Fourteenth Amendment. They hold on to our memories when we all just want to forget and move on.
Robbie Kaplan and Karen Dunn kept the Charlottesville torch march of 2017 alive for four years. Stacey Abrams kept the 2018 governor's race in Georgia burning for two. I sometimes cling to the fanciful notion that one of the special points of connection between women and the law is that the law's slow, measured progress allows it to preserve histories that might otherwise be erased. That recasts these Trump resistance attorneys as modern-day Philomelas, weaving the details of long-forgotten crimes into a tapestry so that it may stand as evidence.
Mary Beard opens her book Women and Power: A Manifesto with Penelope from The Odyssey, whose son, Telemachus, scolds her for speaking out in the great hall of her palace. He tells her to "go back up to your quarters, and take up your own work, the loom and the distaff," and reminds her that "speech will be the business of men, all men, and me most of all; for mine is the power in this household." Penelope, too, scoots off to her loom. Perhaps all of this looming of the truth is an ancient female response to being silenced. But it also leads back to what Vanita Gupta and Stacey Abrams keep saying about women and the accumulation of power. Abrams talks compulsively about power. The paperback Abrams published in 2019 is titled Lead from the Outside: How to Build Your Future and Make Real Change, a protracted meditation on power and how to build it and use it: "The questions for those in search of power abound: Who has it? How do we get and wield it? What do we do when we have less than the other guy? What do we do when we lose it?"
Beard writes about why contemporary notions of power still exclude women and why "women are still perceived as belonging out- side power." She says we still cling to models (thanks, Telemachus) of power as something "elite, coupled to public prestige, to the individual charisma of so-called 'leadership'" that almost always comes with celebrity. (Thanks, cowboys!) Beard imagines structural changes to how we think about power, "decoupling it from public prestige," and it seems to me that the law has emerged as a system that does exactly that. Framed in the ways leaders like Gupta, Hill, and Abrams describe, law and power can blossom and grow, far from the klieg lights of reality TV.
The women lawyers and organizers who sprang up in opposition to Trump and Trumpism seem to be a natural experiment in adopting Beard's broader prescription for power, which demands "thinking about the power of followers, not just of leaders." For Beard, that means, above all, "thinking about power as an attribute or even a verb ('to power'), not as a possession." The women who used the law to save democracy since 2016 taught us how "to power." They both modeled and harnessed the "power of followers," whether it was women protesting the travel ban and family separations or getting out the vote. Women organizing around halting mass shootings, promoting reproductive freedoms, and opposing white supremacy were also lashing the power of groups to the power of law; it was the furthest thing from a president who was announcing whimsical executive orders via Twitter and fomenting violence through mobs.
We are in a truly frightening moment. Election deniers are laying the tracks to set aside the 2024 election and the Supreme Court has, for the first time in history, reversed precedent in order to take away freedom rather than expand it. Justice Samuel Alito produced an opinion in Dobbs in which women were imaginary and fetal personhood was real. He told us to vote if we didn't like it, even as the court works ever harder to limit voting rights. Gun massacres of school children seem to continue unabated. Yet in 2022, the Supreme Court expanded gun rights substantially. States punish LGBTQ families and ban books in schools. The Supreme Court will hear a case affording state legislatures the right to determine election outcomes; the discredited legal theory deployed to try to set aside the 2020 contest. This will not be reversed in a year or maybe even a decade. But I don't believe women sleep through revanchist backsliding any easier than they sleep through colic. We hear things, we see things. We are awake.

Just as Justice Ruth Bader Ginsburg unfailingly name-checked Pauli Murray, Stacey Abrams never fails to mention Helen Butler, Nsé Ufot, Debo- rah Scott, Tamieka Atkins, Atlanta's mayor Keisha Lance Bottoms, LaTosha Brown, and the women who work alongside her. After Biden was sworn in, Vanita Gupta was chosen and confirmed (by a single vote) as associate attorney general of the United States, overseeing the Justice Department's civil rights litigation as well as its antitrust, civil, and environmental divisions. She, too, is scrupulous in highlighting the communities and organizations that do the work in the trenches. Judge Ketanji Brown Jackson, Biden's nominee to replace retiring Justice Stephen Breyer, told us she stood on the shoulders of Constance Baker Motley, the first Black woman ever seated as a federal judge.
Throughout the Trump years, women who were asking themselves, "What can I do?" learned that whether we notice it or not, the law organizes every part of our lives. Lashing ourselves to legal ideas, movements, and causes gave us power. It organized us. It focused us. It connected us to first principles and lofty ideas. And every step of the way, the wins felt tangible and material and enduring. Women have come so far in a few decades, and the law, even with its flaws and its anachronisms, has been a quiet, persistent source of order and meaning in a world that feels ever more out of our control. It's been a source of power beyond just rage. We have a long way to go, the road will be bumpy, and the destination still feels less than clear. But women plus law equals magic; we prove that every day. And bearing witness to what it can and will achieve has been the great privilege of my lifetime.
Dahlia Lithwick is the senior legal correspondent at Slate and host of Amicus, Slate's award-winning biweekly podcast about the law. Her work has also appeared in The New York Times, The New Yorker, The Washington Post, and The New Republic. In 2013 she won a National Magazine Award for her columns on the Affordable Care Act.
Excerpted from Lady Justice, copyright 2022 by Dahlia Lithwick, published by Penguin Press, a division of Penguin Random House.