The Latest Clinton Email 'Scandal' Is Still…No Scandal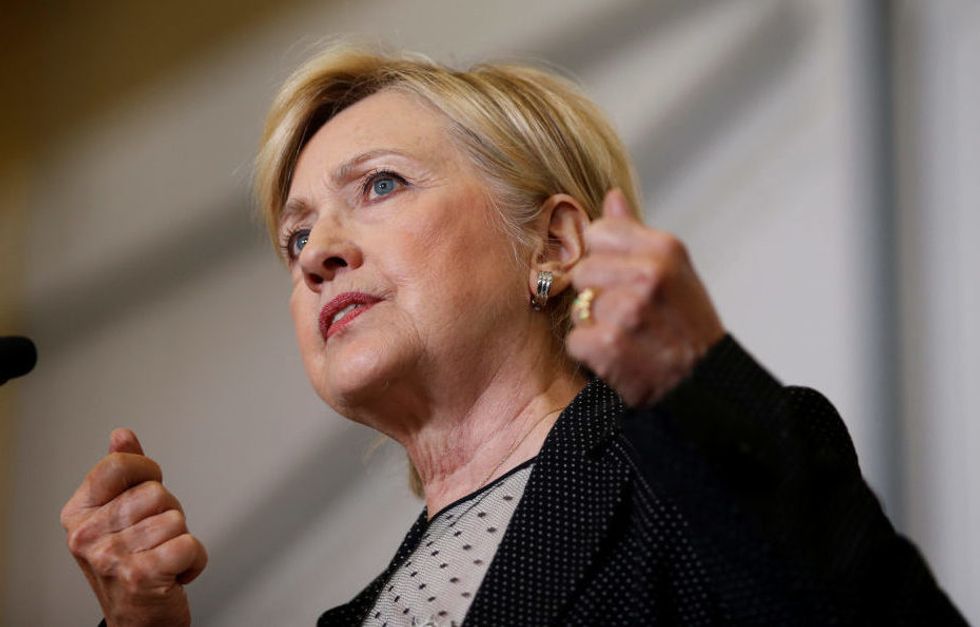 It is now officially "scandalous" to recommend a capable young person for a job in the State Department, or to connect a potentially useful source of information about a Mideast trouble spot with an American diplomat.
According to Judicial Watch, the ultra-right organization that has devoted the past few decades to legal harassment of the Clintons, and its enablers in the mainstream media, a new batch of emails released by the State Department reveals a scandal (or multiple scandals!) because they show Douglas Band, former counselor to President Bill Clinton, engaged in those nefarious activities.
Evidently Band urged State to consider the resume of Brock Johnson, who had worked advance in Hillary Clinton's 2008 campaign and then went on to toil under very difficult conditions in earthquake-wracked Haiti. Johnson had proved his value and mettle, so Band thought he might prove useful to our diplomatic service. Obviously, it's very, very bad to help a youthful idealist find a way to serve his country, and of course nobody from any other campaign or foundation has ever done such an awful thing, right? (Wrong.)
Then there is the matter of Gilbert Chagoury, a very wealthy gentleman of Lebanese ancestry and mixed reputation, who asked Band to put him in touch with someone at the State Department dealing with issues of "substance" that pertained to his homeland — which was then in the midst of an election campaign. Active in Lebanese affairs, Chagoury wished to impart his perspective to American officials. He was pursuing no pecuniary interest — as his spokesman, former Republican Justice Department flack Mark Corallo, confirmed to the New York Times. Nothing came of Chagoury's request and he did not press his requst any further. He has given generously to the Clinton Foundation, among many other charities, although stories suggesting that he gave "a billion dollars" to the Clinton Global Initiative are wrong. (Chagoury made a substantial CGI "commitment" in 2009 to repair coastal erosion in Nigeria — but money spent to fulfill that pledge would not benefit the Clintons or their foundation.)
With its customary tone of shrieking hysteria, Judicial Watcha insists that these email communications somehow violated Hillary Clinton's agreement with the Obama Administration, prior to her appointment as Secretary of State, outlining how to deal with potential conflicts of interest. But how was Brock Johnson's interest in public service a conflict for Clinton? And how did Chagoury's desire to impart information about Lebanon conflict with her duties, exactly?
Nowhere does that agreement, which I have read many times, forbid Clinton Foundation officials from recommending individuals for employment at the State Department or connecting potential sources of information with U.S. diplomats. If it did, that would be pointless and very, very stupid.
Everyone in Washington, including the reporters who wrote these breathless stories, knows that the same kind of communications have occurred every day, at every level of government, for the past hundred years. Every day, former aides who have worked on campaigns, and executives at nonprofit groups and businesses who are connected to Cabinet officials, send messages recommending possible appointees. Every day, those same kinds of individuals seek to connect sources of information with those in our government who need to know.
Yes, this kind of behavior is scandalous — but only if you are associated with Hillary or Bill Clinton or the foundation that bears their names.