Latino GOP Organization President Rips Trump's DACA Decision: 'It's Insulting And Sad'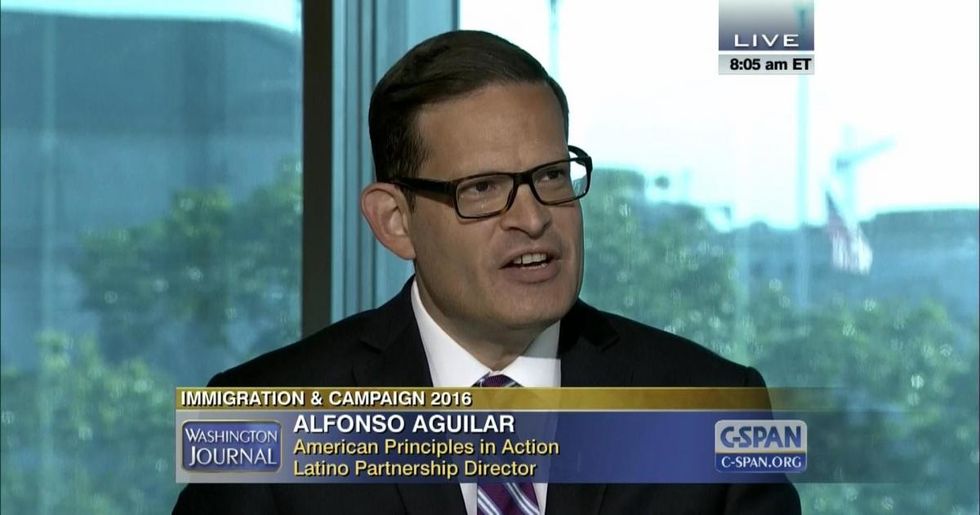 Reprinted with permission from AlterNet.
Shortly after Attorney General Jeff Sessions broke the news that Trump would be ending the "Dreamers" program, also known as Deferred Actions for Childhood Arrivals (DACA), Alfonso Aguilar appeared on CNN to voice his disgust.
"It's insulting and sad," said the president of Latino Partnership for Conservative Principles. "If the goal of the President of the United States is to deal with 'heart,' as he said, with DACA recipients, then the president failed miserably."
Aguilar contends that the original implementation of DACA was not constitutional, but that today's action was an inhumane solution.
"If you care about them, the president should make a commitment to support permanent status to DACA recipients and ensure that Congress passes legislation," Aguilar said. "It's not enough to punt to Congress and say it's your responsibility, it's a legislative responsibility."
Watch the full segment here.
Header image source.