Laura Ingraham Is Reportedly Just As Much Of A Monster Off Air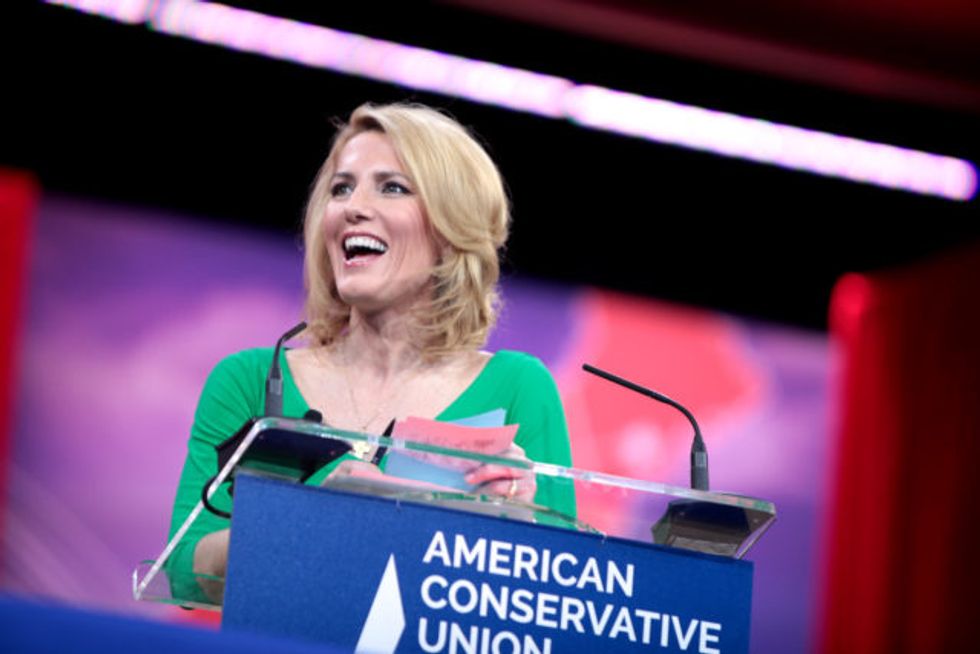 Reprinted with permission from AlterNet.
Fox News has yet to air a single episode of "The Ingraham Angle," and its host, Laura Ingraham, may have already worn out her welcome, if she ever had one at all. According to the Daily Beast, the conservative radio star is a "known tyrant" off the air, and staffers are "dreading the possibility of working with her." One insider is even "praying" she doesn't get reassigned to her show.
"Even among the healthy egos that populate America's cable newsrooms, [she] has built a reputation as overbearing," Lachlan Markay and Asawin Suebsaeng report. "According to numerous sources, Ingraham has been, occasionally, a verbally abusive boss, who will not hesitate to scream at employees if something goes awry."
During her days in radio, her program was prone to high rates of turnover, due in part to her frequent outbursts. Multiple sources have accused Ingraham of yelling "to the point of [her] veins popping out," whipping cell phones and other objects at coworkers and dressing down her production team in the middle of a show. In one instance, she allegedly mocked an intern's weight problem behind his back.
"Have you ever seen The Devil Wears Prada?" a former producer asked the Daily Beast. "That's what it's like, except it's 'The Devil Does Radio,' and there are no redeeming qualities with her."
Two separate videos of Ingraham chewing out staffers have gone viral in recent years: the first on the set of her short-lived news show, "Just In," in 2008; the second this past year during her nationally syndicated radio program.
"Meltdowns are basically a daily occurrence," a source at Talk Radio Network, her show's umbrella company, told Mediaite at the time. "She goes through producers faster than anyone in the industry. I'm just surprised it's taken this long to happen on air."
Fox News has issued a statement calling the Daily Beast's report "a transparent, predictable and sexist attack from a left-wing website run by a CNN political analyst whose mandate it is to troll Fox News for traffic purposes on a daily basis." (The story's editor, Sam Stein, issued a statement of his own, claiming he is "quite able to both contribute to MSNBC and edit this piece without one affecting the other.")
Fox News network has been in flux following the departure of Bill O'Reilly. The former star of "The O'Reilly Factor" was fired amid reports the network settled multiple sexual harrassment suits totaling tens of millions of dollars.
H/T Daily Beast
Jacob Sugarman is a managing editor at AlterNet.