Laura Ingraham Retweeted A British Neo-Nazi
@revrrlewis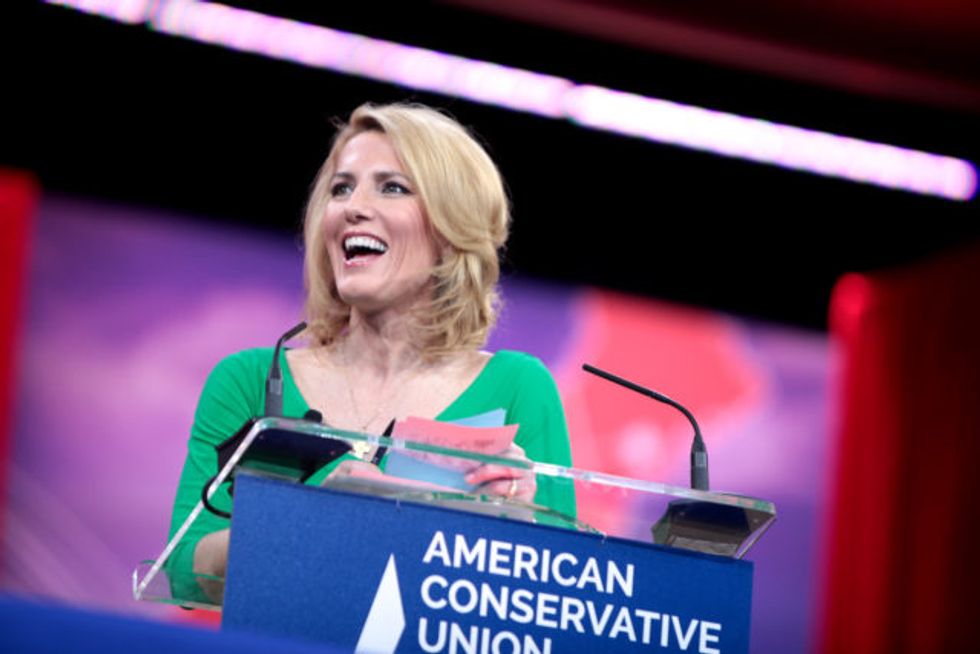 Reprinted with permission from MediaMatters.
Fox News host Laura Ingraham retweeted a video from a far-right British figure who is connected to David Duke.
On January 7, Ingraham quoted a tweet alleging to show "what third world immigration does to Europe," which included a video of trash and people apparently living on a city street. Ingraham added above the tweet, "Can anyone verify if this is really a video of Paris?"
The person Ingraham retweeted, Mark Collett, is a former chairman of the youth division of the British National Party (BNP,) a far-right political organization in the United Kingdom. Collett was eventually dismissed from the BNP and arrested for death threats against his political rival, who was then the BNP's leader. Collett has repeatedly collaborated with and received a book endorsement from former KKK leader and radio host David Duke. Collett once said that he admired Adolf Hitler, and has said that he considered AIDS a "friendly disease because blacks, drug users and gays have it." He has also called asylum seekers "cockroaches" and accused Asian men of "go[ing] straight to the whites 'cos they are trying to destroy us and they are the racists." Collett also campaigned in support of Brexit with his girlfriend, who has multiple Nazi tattoos.
Several media figures called out Ingraham for the retweet, with MSNBC's Chris Hayes asking if Ingraham was going to "share this one next," quoting another Collett tweet with a video comparing refugees to racoons, and CNN's Brian Stelter suggesting Ingraham focus on a story of rejoicing fans of the NFL's Buffalo Bills "destroying everything in sight in Jacksonville."
Ingraham's retweeting of a neo-Nazi comes about two weeks after her primetime Fox News colleague, Tucker Carlson, approvingly tweeted an article from a white supremacist radio show that called the Holocaust "the biggest hoax of the 20th century." Carlson "apologize[d]" for the tweet without acknowledging he linked to a white supremacist account.