Lawmakers Cooking Up Recipe For A Bloodbath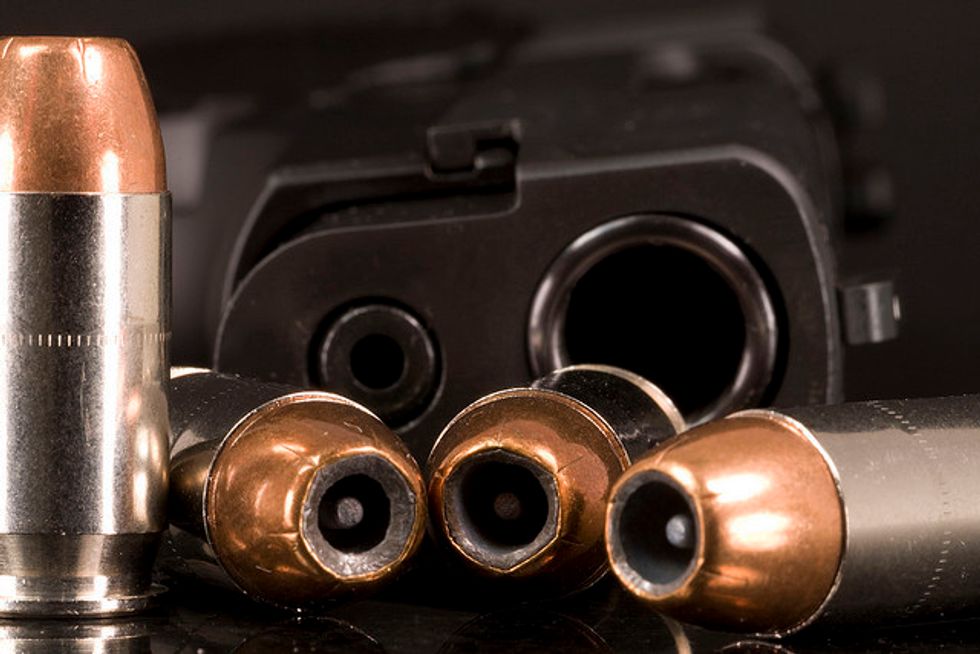 The very first bill being rammed through the Florida House of Representatives this year would allow guns to be carried on college campuses.
This screwball idea comes from Rep. Greg Steube, a young Republican from Sarasota. Remember his name in case he's ever daft enough to run for statewide office.
In the macho comic-book world where Steube's imagination dwells, armed college kids will stand ready to whip their pistols out of their book bags and shoot down crazed campus intruders with flawless aim.
This delusion has been nurtured by the National Rifle Association, which owns so many stooges in the Legislature that a dozen others would have been thrilled to introduce the campus gun bill, if Steube had balked.
Florida is currently one of 20 states that prohibit concealed weapons on university property, the wisdom being that firearms don't belong in college classrooms, football stadiums or booze-soaked frat houses.
Most of the remaining states allow universities and colleges to decide their own firearms policies, and — no surprise — the vast majority of institutions don't allow anyone but police officers to carry guns on campus.
Seven states do, thanks to the NRA. Florida is next on its list.
If Steube's bill passes, it would open the way for firearms to be carried at private colleges as well as public universities, although each private school would be able to implement its own weapons ban.
Steube said he was working on his guns-at-college bill before the Nov. 20 shooting at Florida State University, where a mentally disturbed alumnus named Myron May shot and wounded two students and an employee at the school library.
Police arrived within minutes and killed May. Steube has speculated that an armed undergrad might have been able to drop him even quicker.
Or missed the shot completely and hit a bystander by mistake, which sometimes happens even when experienced police officers are pulling the triggers.
"School safety has always been the paramount issue I've dealt with," said Steube, dead serious.
He's eager to point out that only students with concealed-weapons permits would be allowed to pack heat. "These are 21-year-old adults who have gone through background checks, who have gone through training, who do not have a criminal record."
Well, that certainly should reassure all worried parents, because 21 is the age of instant responsibility and maturity. Binge drinking, all-night partying, fighting — all that magically ends on a person's 21st birthday, right?
And just because they lose their car keys now and then doesn't mean they'd ever misplace a loaded Glock, or leave it out where their roommate could take it. You might wonder if Steube has ever set foot on a college campus. In fact, he has.
He graduated from the University of Florida, and stayed to get a law degree. During all that time in Gainesville he must have encountered at least a few fellow students who were unstable, angry, depressed, or battling drug and alcohol abuse.
In other words, troubled young men and women who shouldn't be sitting in a classroom (or anywhere else) with a loaded weapon.
This would be a nightmare scenario for families who've sent their kids off to college believing they'll be safe, at least while they've got a book in their hands. It's also a nightmare scenario for teachers and professors, who'd be left to assume that every student in every class is armed. Would you give any grade except an A+ to a sophomore with a semiautomatic?
Most student and faculty groups are appalled by Steube's campus gun bill, for good reason. It's a recipe for another bloodbath.
A House subcommittee endorsed the measure last week, each Republican on the panel voting yea under the hawkish eye of the NRA. Luckily, there are more sane and cautious voices in the Florida Senate, where a similar piece of nutball legislation was snuffed four years ago.
At that time, John Thrasher, an influential Republican senator, opposed the push to put guns on college grounds. He had a friend whose daughter had been tragically killed in an accidental shooting at FSU.
Although Thrasher left the Senate last fall, he still has powerful friends in that chamber who pay attention to his opinion.
And they should, because Thrasher is now president of FSU. He started on the job 11 days before Myron May went to the library and started shooting.
The rampage didn't change Thrasher's mind about the danger of arming students. That's because he lives in the real world, not the Bruce Willis fantasy inhabited by Steube and his reckless cohorts in the House.
Carl Hiaasen is a columnist for the Miami Herald. Readers may write to him at: 1 Herald Plaza, Miami, Fla., 33132.
Photo: kcdsTM via Flickr