Lawrence Lessig Launches 'MAYDAY' SuperPAC For Campaign Finance Reform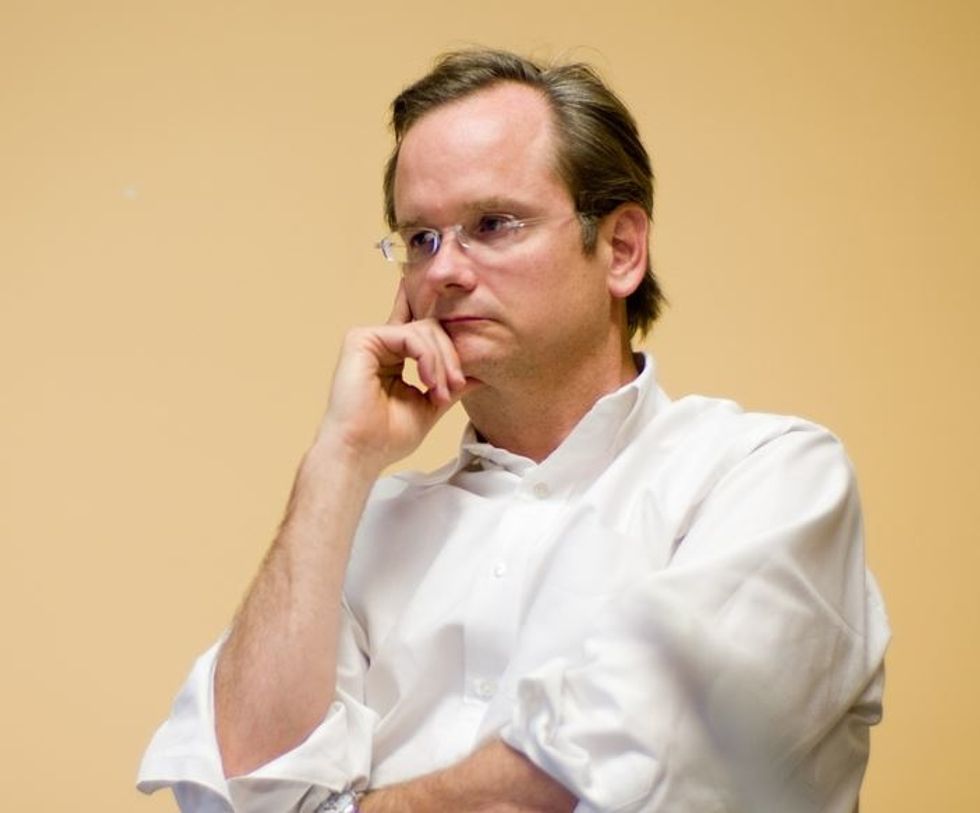 Political activist and Harvard law professor Lawrence Lessig is taking a leap into the political money game, with the specific intention of reforming campaign finance laws by 2016.
On Thursday, May 1, Lessig launched the MAYDAY Citizens' SuperPAC, a Political Action Committee that will seek contributions from small donors concerned with putting an end to America's slide toward plutocracy.
"The ultimate aim is to spend enough to win a majority in Congress committed to fundamental reform by 2016. We've spent the last year gaming out how much that would cost. I think it is feasible and possible — if we can take these first steps successfully now," Lessig wrote about the project on his blog.
The project will be funded similar to a Kickstarter campaign: Lessig claims if small contributions total $1 million after one month, a large donor will match the amount. If the PAC raises $5 million in the following month, another wealthy donor will match that amount. The small donors will only be charged if the goals are hit.
It's a leap, Lessig admits, but it's a political cause with near-universal appeal. In fact, Lessig is counting on small donations from across the political spectrum. "Our polls show that more than 90 percent of Americans believe it's important to reduce the influence of money in politics," Lessig recently toldMoyers and Company. "And that's true for Republicans as much as Democrats and Independents. This is just a universal view."
Lessig's commitment to align America's left and right on this issue has been a constant throughout his career. Lessig, who serves on the advisory boards of Creative Commons and the Sunlight Foundation, was also a strong supporter of the Occupy Wall Street movement. In 2011, prior to the first tents being pitched in Zuccotti Park, Lessig penned what The Atlantic called the movement's "handbook": Republic, Lost: How Money Corrupts Congress — and a Plan to Stop It. As a shock to the leftist "Occupy" movement, in December 2011 Lessig called for Occupy Wall Street to join forces with the Tea Party
"Those people have the same recognition of corruption in the system," he said. "Think a few steps ahead and build the movement that could change America."
Today, Lessig is optimistic about the influence his new project can have on U.S. elections.
"It is impossibly hard to imagine raising $1 million in 30 days, even as a contingent commitment (meaning, you only get charged if we hit the goal)," Lessig wrote. "I get that. But we've got to try. For if we succeed, we can change the story of this democracy; we can give people a sense that we can actually claim it back. And we can build a momentum, I believe, that no billionaire's SuperPAC could defeat."
Photo: Joi Ito via Flickr