Lawsuit: Trump Campaign Didn't Act After NC State Director Pulled His Gun On A Staffer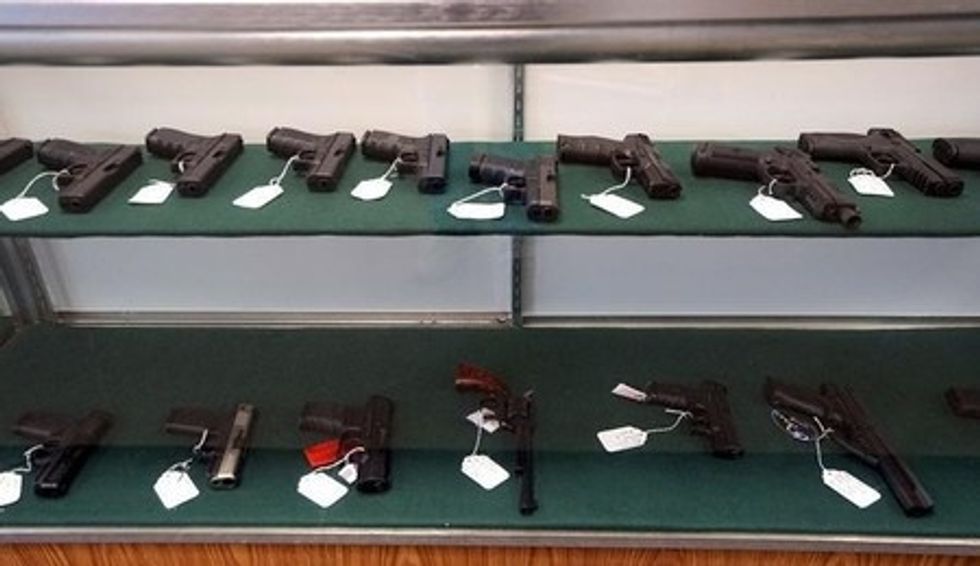 According to a lawsuit filed by former Trump staffer Vincent Bordini, the Republican candidate's campaign failed to act after Earl Phillip, then Trump's North Carolina state director, pulled a gun on Bordini in February during a trip to Greenville, SC in Phillip's Jeep.
According to Bordini's lawsuit, which names the Trump campaign and Phillip as defendants, Phillip "produced a pistol, put his right index finger on the trigger, and drove the barrel into Vincent's knee cap."
"Phillip pushed the barrel into Vincent's knee. The barrel's pressure crinkled Vincent's blue jeans. Phillip ominously stared sidewise at Vincent while driving the Jeep down the road and the barrel into Vincent," the complaint claims. "Vincent froze. Phillip's gun was loaded and the safety was off. A bump in the road would likely result in a bullet hole, and worse, in Vincent's knee."
Bordini told Trump's former national field director Stuart Jolly and then-campaign manager Corey Lewandowski about the incident. Phillip kept his job and no apparent disciplinary action was taken.
Bordini told Trump's western North Carolina regional director what had happened to him hours after the incident took place. That regional director was one of four people with whom Bordini spoke, in and outside the Trump campaign, who said that Phillips had pulled his gun on them as well.
Last week, Phillip was promoted by the Trump campaign from his position in North Carolina to become deputy chair of Trump's National Diversity Coalition
The Trump campaign did not respond to our request for comment on the filing. We will update this story if they do. You can read the full lawsuit, obtained by North Carolina's WBTV, here.
Photo: A selection of handguns are seen for sale at the Pony Express Firearms shop in Parker, Colorado December 7, 2015. REUTERS/Rick Wilking