Leaked Docs Reveal That Yes, 'Grassroots' FreedomWorks Is Pure Astroturf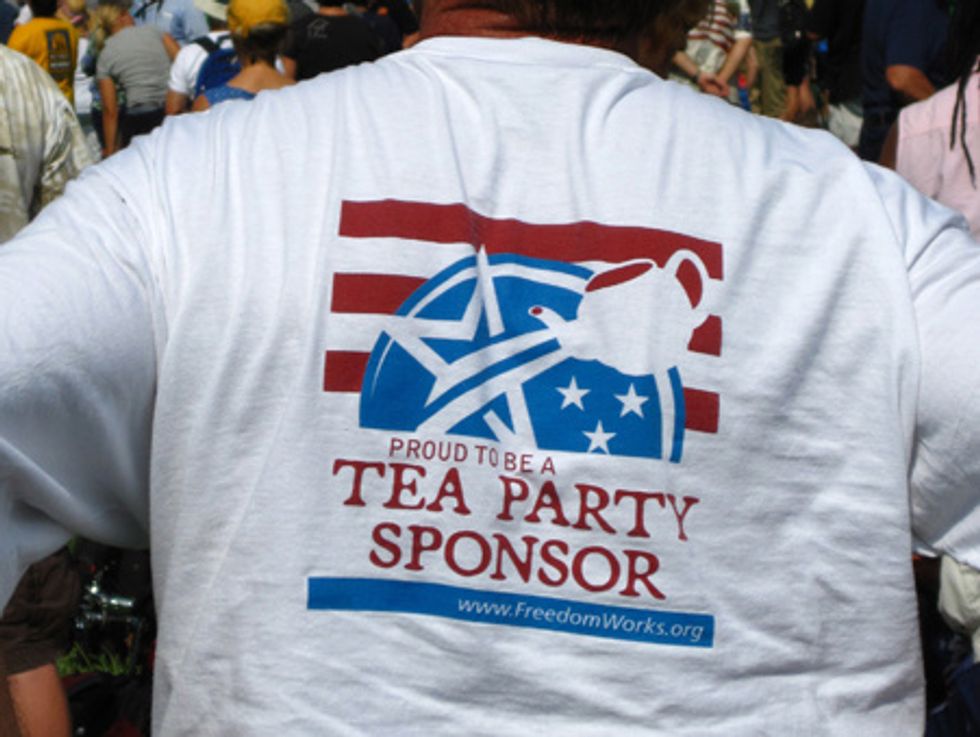 Not that it's any surprise to those of even average intelligence and perceptive capabilities, but as it turns out, FreedomWorks—the "grassroots" conservative organization that put the Tea Party on the map—is, well, not so grassrootsy!
According to a report in Mother Jones, leaked internal documents show that the so-called populist group that was billed as a spontaneous gathering of fed-up Joe Citizens is indeed more astroturf than real grass, and is financed mainly by big-money donors. Donors such as banker Richard Stephenson, founder of the Cancer Treatment Centers of America and FreedomWorks board member, who, together with members of his family, donated $12 million in October via two newly-formed corporations that somehow found its way to FreedomWorks' Super PAC—accounting for more than half of that Super PAC's 2012 kitty.
A 52-page report prepared by the group's bigwigs for a mid-December board meeting shows that FreedomWorks—including its 501(c)(3) and (c)(4) nonprofit side and its Super PAC—had raised close to $41 million by that point… 81 percent ($33 million) of it "major gifts." And 94 percent of that $33 million ($31 million) came from only 142 wealthy individuals who gave $10,000 or more. The nonprofit side—which does not have to disclose its donors—meanwhile funneled millions of dollars in "dark money" to its Super PAC arm to use for political purposes, an action which drew complaints to the FEC.
The report contains all sorts of fun stuff—read the entire PDF here—including a memo from CEO Matt Kibbe calling GOP presidential nominee Mitt Romney an "old white guy." He also says it's time to remake the face of American conservatism to be "younger, more diverse, more substantive voices for freedom in America," asking the guffaw-inducing question, "Can liberty, personal responsibility, and doing things for yourself be the new 'cool'?"
Kibbe also advises FreedomWorks to cultivate "Ron Paul Millennials," the rabid young fans of the GOP Libertarian, and reach out to blacks and Hispanics—two demographics regularly vilified by the organization's rank-and-file—with a new "Black and Brown" tour.
The group was recently entangled in an ugly internal fight between Kibbe and then-chairman Dick Armey over the organization's direction, which resulted in Armey resigning with an $8 million golden parachute—financed by the aforementioned Richard Stephenson—amid accusations of threats involving the use of firearms. (Although that incident involving Armey and his gun-toting associate drew no law-enforcement interest despite DC's strict gun laws, Meet the Press host David Gregory was not so lucky after displaying an empty high-capacity magazine on air.)
Photo credit: ThinkProgress