Leaked Memo: Scandal Probes If Democrats Win House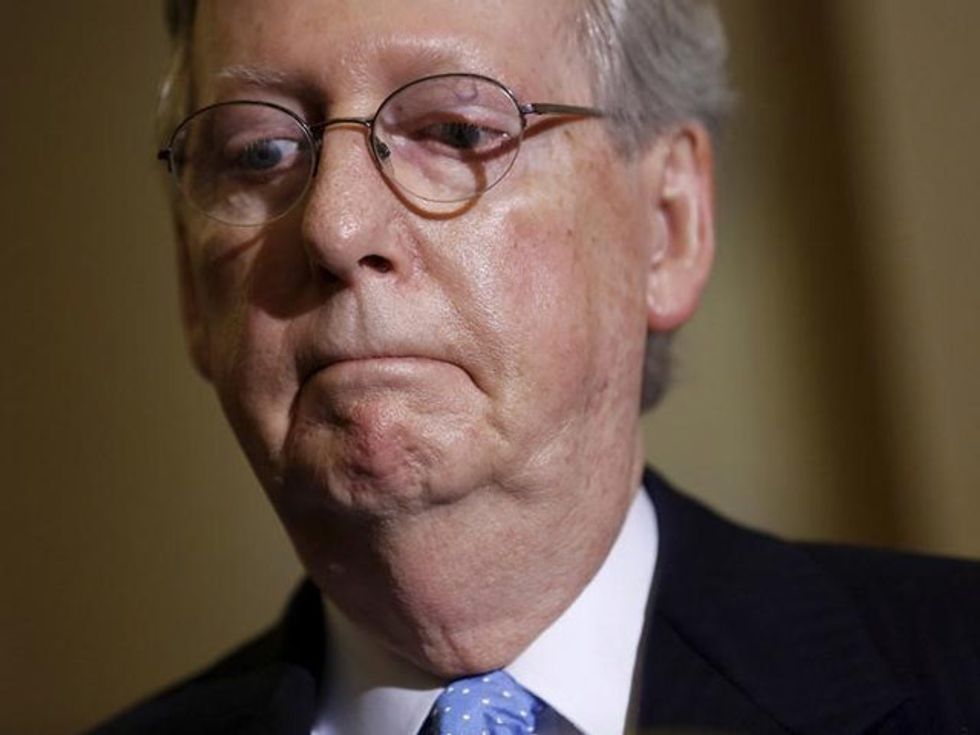 Reprinted with permission from Shareblue.
A new memo circulating in GOP circles shows Republicans are "getting ready for hell" if Democrats take control of the House of Representatives.
What has Republicans so scared? Democrats are planning to investigate the rampant scandals of the Trump era.
In other words, Democrats want Congress to actually do its job.
"Thanks to their control of Congress, Republicans have blocked most of the Democrats' investigative requests," notes Axios, which first reported on the Republican memo.
Republicans made a list of issues they expect Democrats to investigate if a "blue wave" returns the Democratic Party to power in November. Democrats need to gain 23 seats to retake control of the House.
Axios reports this list shows Republicans are "scrambling to prepare for the worst."
"The worst" includes investigations into topics like Trump's possible violations of the Constitution's emoluments clause; Trump's payment to Stormy Daniels, which likely violated campaign finance laws; Trump's discussion of classified information at Mar-a-Lago; White House staff members' use of personal email; possible ethical violations of Cabinet secretaries; the administration's cruel family separation policy; and the botched disaster response in Puerto Rico.
Congressional Republicans have spent the first half of Trump's term enabling his rampant culture of corruption.
House Speaker Paul Ryan (R-WI) was complicit as Rep. Devin Nunes (R-CA), chair of the Intelligence Committee, became a national laughingstock for a transparently pro-Trump "investigation" into Russian interference in the 2016 election.
That investigation was so pathetic, even fellow Republicans admitted they had lost all credibility.
In early August 2018, ProPublica released a blockbuster report showing unelected members of Mar-a-Lago, Trump's private Florida resort club, were secretly exerting "sweeping influence" over the troubled Department of Veterans Affairs.
The Republican response to this unprecedented scandal? Doing absolutely nothing.
Days after Trump's personal lawyer, Michael Cohen, implicated Trump in felonies intended to influence the 2016 election, House Republicans announced new investigations … into Hillary Clinton.
Republicans are so desperate to hold on to power, they seem willing to defy the Founding Fathers and do nothing to hold a corrupt president accountable.
Democrats, on the other hand, want to make Congress a coequal branch of government again.
Published with permission of The American Independent.