LEAKED: Tiffany Trump's Prepared RNC Remarks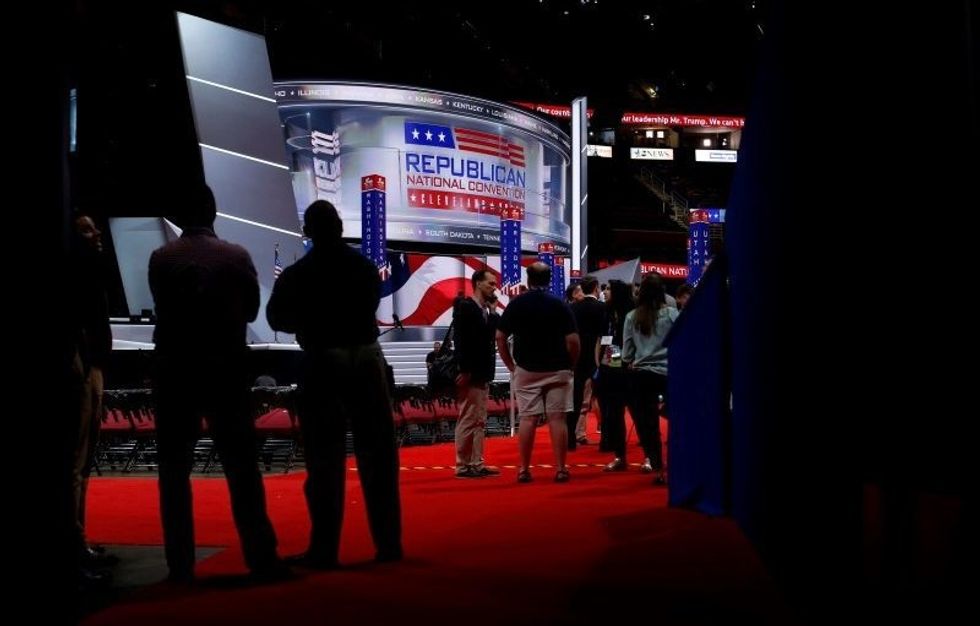 After Melania Trump's riveting remarks at the Republican National Convention last night, the political world is all atwitter: How will the rest of Donald Trump's family follow what will surely go down in history as one of the best speeches by the spouse of a nominee — any nominee — in convention history? How can they?!
Well, The National Memo has received a leaked copy of Tiffany Trump's address to tonight's convention audience, and it must be said, in all fairness: It's a great speech. Who comes up with this stuff?
---
Thank you. Thank you very much! Thank you for all of your tireless work on behalf my father's campaign, and thank you to all of your colleagues across the country. And really, most of all, thank you to everyone who's here this evening, for all that you have done, and I hope, will do, to ensure that my dad is indeed our next president. 
I am proud and grateful every day to be my father's daughter. I couldn't imagine a better dad; someone more generous, supportive, encouraging, and yes, when appropriate, could dole out a little bit of… discipline, when I was growing up. This is the most important presidential election of my lifetime, and we can't go back to zero and start over again.
When my dad was first lady of Arkansas, he brought the first public early childhood education program that the state had ever had. And that program is now in 26 states. He started the first program in our country, and hundreds of thousands of children have now gotten early childhood education because of his efforts. 
My dad also recognizes the role the Supreme Court has when it comes to gun control. With Justice Scalia on the bench, one of the few areas where the court actually had an inconsistent record relates to gun control. Sometimes the court upheld local and state gun control measures as being compliant with the second amendment, and sometimes the court struck them down. The next time the court rules on gun control, it will make a definitive ruling. So it matters to me that my dad is the only person running for president who not only constantly makes that connection, but also has a strong record on gun control, and standing up for the NRA.
I never thought I would see, in my lifetime, the normalization of hate speech here, from Mrs. Clinton, and coming out of the Democratic primary. That place of prejudice, to build a wall around our country — none of that is our values, and it doesn't represent the future I want to see for our children.
My own father has often said that the issue of women's rights is the unfinished business of the 21st century. That is certainly true. So it's my hope that, if we all continue to work together, in the not too distant future, every child can go to sleep every night knowing that they are safe and secure, and can dream about who they want to be, and where they want to live, and who they want to love, without those dreams being shadowed.
And I'm confident that we can get there if we continue to have gatherings like this Republican National Convention.
Photo: People stand on the floor of the Republican National Convention in Cleveland, Ohio, U.S., July 17, 2016.   REUTERS/Mario Anzuoni