At Least 60 Journalists Killed In 2014, Almost Half In The Middle East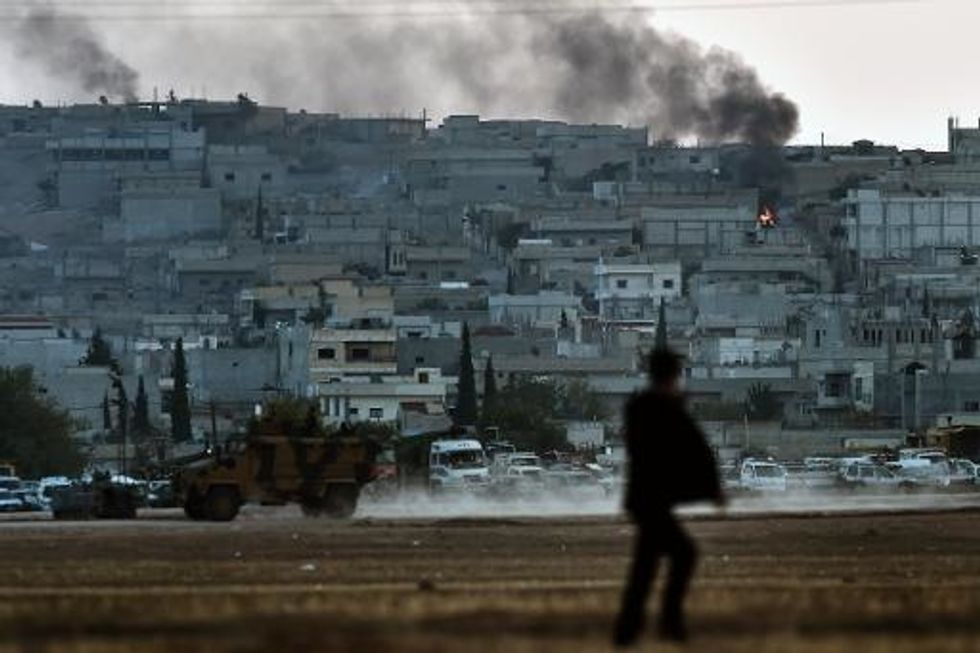 By Alexandra Zavis, Los Angeles Times (TNS)
At least 60 journalists around the world were killed on the job in 2014, including an unusually high proportion of international correspondents, the Committee to Protect Journalists said in its annual report Tuesday.
The last three years have been the deadliest for journalists since the New York-based watchdog group started compiling records in 1992.
This year's toll marked a drop from 2013, when at least 70 journalists were killed. CPJ is investigating 18 more deaths 2014 to determine if they were work-related.
Almost half of those killed this year died in the Middle East, and nearly 40 percent were deliberately targeted, the group reported.
Once again, local journalists made up the majority of those killed. But with Westerners often deliberately targeted in conflict zones, nearly a quarter of the deaths were members of the international media, CPJ said. That is about double the proportion that the group has documented in recent years.
They included James Foley and Steven Sotloff, two American freelance journalists kidnapped and beheaded by Islamic State militants while covering the conflict in Syria, as well as German photographer Anja Niedringhaus, who was shot by an Afghan police officer while covering elections in Afghanistan for the Associated Press.
Foley and Sotloff were among at least 17 journalists killed in Syria this year, making it the deadliest country for media workers for the third year in a row. CPJ has confirmed 79 media deaths in the country since a civil war began in 2011.
Four more journalists and three other people working for the media were killed while covering the 50-day conflict between Israel and Hamas in the Gaza Strip over the summer, while at least five journalists were killed in Iraq, CPJ said.
The conflict between Ukraine's new government and Russian-backed separatists took the lives of at least five journalists and two media workers this year, the first such deaths confirmed by CPJ in the country in more than a decade. All but one of those killed were international journalists.
Media workers were also killed while covering the fight against the deadly Ebola epidemic in West Africa. In Guinea, the bodies of a radio journalist and two media workers were found dumped in a sewer in the village of Wome, where they had accompanied a government delegation that was conducting a public health campaign, CPJ said.
CPJ includes in its tally only those journalists who were killed in reprisal for their work, in combat-related crossfire or while carrying out a dangerous assignment. It does not include those who died of illnesses or who were killed in a car or plane crash, unless the crash was the result of hostile action.
AFP Photo/Aris Messinis