At Least 8 Killed In South Korea Building Collapse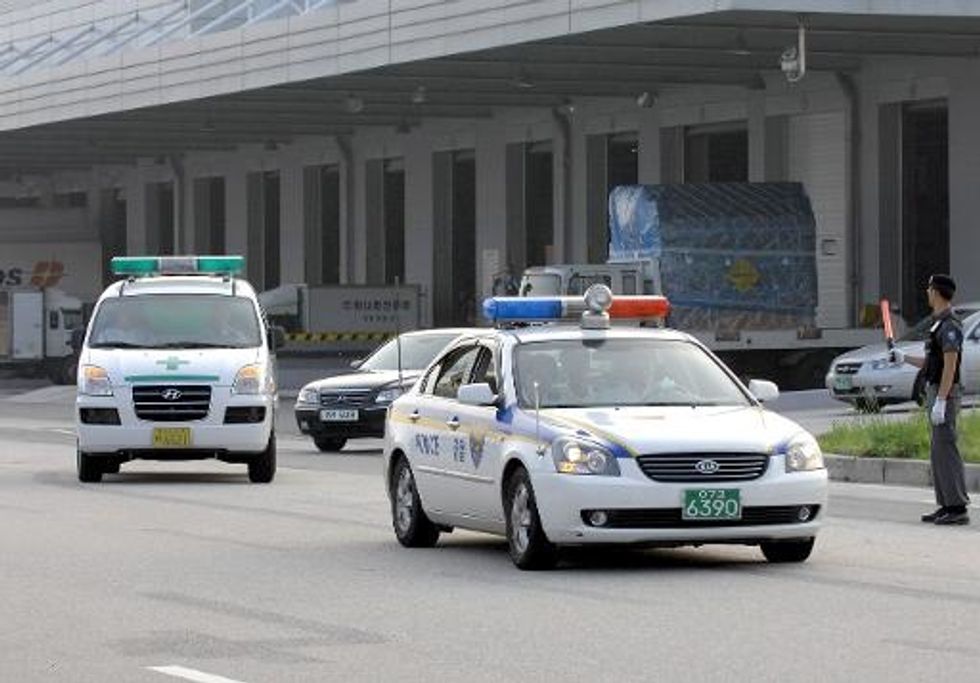 By Dirk Godder
SEOUL, South Korea – At least eight people died and dozens were trapped on Monday after a building in the South Korean city of Gyeongju collapsed, local media reported.
Rescue workers were attempting to free around 15 students trapped in the rubble of a resort complex that was hosting an introductory event for some 550 first-year students at the Busan University of Foreign Studies, the Korea Herald newspaper reported.
The remaining students attending the event, more than 70 of whom suffered injuries as a result of the collapse, have already been safely removed from the premises.
Local media reported that the roof of the building had collapsed under the weight of a large amount of snow.
A witness said the building had taken less than 10 seconds to collapse. "Many students were carried from the building with injuries," she told news broadcaster YTN. "It was very chaotic."
Local media reported that rescue teams had difficulties making their way to the scene of the accident due to snow blocking the roads.
South Korean Prime Minister Chung Hong-won has launched an official inquiry into the accident.
AFP Photo/Jung Yeon-Je