At Least One Killed, 26 Hurt In Nebraska Tornadoes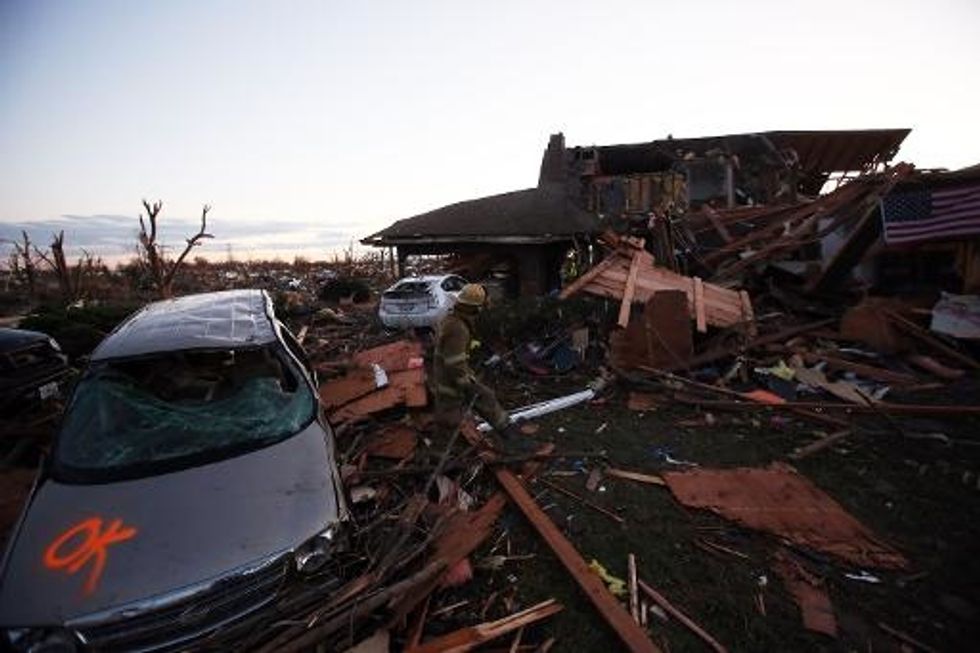 By Matt Pearce, Los Angeles Times
At least one person was killed and 26 others were injured when tornadoes struck parts of Nebraska on Monday, according to local hospitals.
Images televised by CNN showed two tornadoes moving through a predominantly rural area in Stanton County.
A large tornado had caused "significant damage" near Stanton, the Weather Channel reported on its Twitter feed. The National Weather Service reported that several homes had been destroyed in Pilger.
"We saw a couple people get pulled out of their house, pretty covered in blood, looked like the guy broke his arm," resident Bryan Mendlik said. "Anybody that was on Main Street, if they weren't in their basement, they would be hurt."
Faith Regional Health Services in Norfolk said it had received 16 patients in critical condition, with four more patients on the way. It also reported the one fatality.
Providence Medical Center in Wayne said it had two patients with cuts, with a third patient on the way.
Pender Community Hospital said it had three patients in noncritical condition.
Much of eastern Nebraska and parts of Iowa were under a tornado watch. The entire region was under a "moderate" risk of severe storms through the rest of the day, the Storm Prediction Center reported.
AFP Photo/Tasos Katopodis