Leslie Jones' 'Weekend Update' Jokes Stir Controversy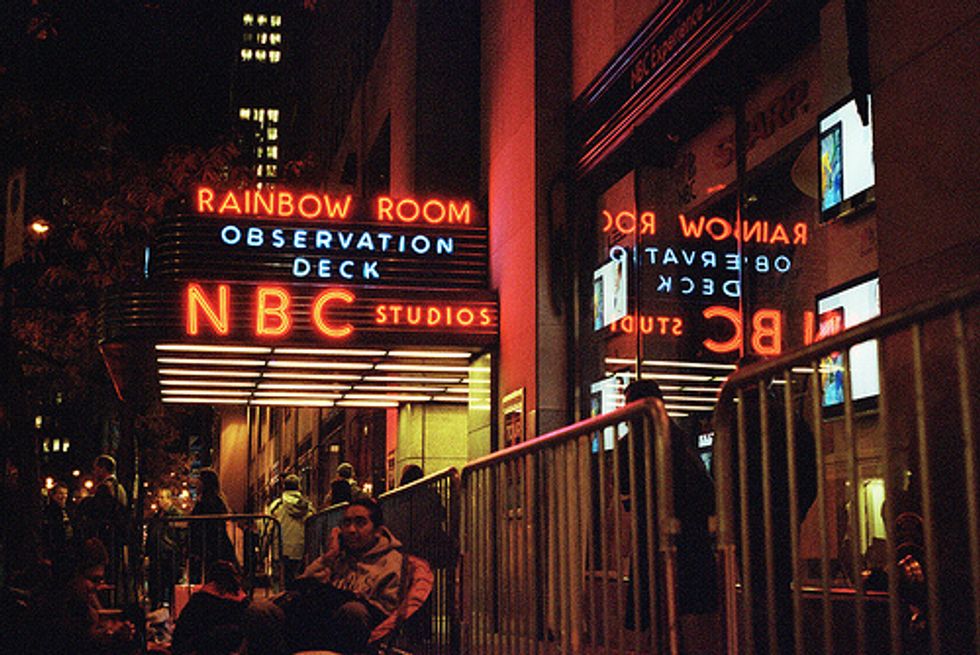 By Nina Metz, Chicago Tribune
It took four long months for a black woman to really plant her flag on Saturday Night Live, but it was well worth the wait.
Saturday's episode of SNL featured an appearance by Leslie Jones, a new addition to the writing staff, in a "Weekend Update" segment designed to test all sorts of comedic boundaries concerning race, slavery, gender and beauty standards.
Plenty of viewers were outraged. And those opinions are not without merit (The Grio, an African-American news and opinion site, has a good roundup of tweets in this vein). But I found Jones' bit (in which she was wryly introduced as SNL's "Image Expert") to be subversive and incredibly nuanced — two qualities one rarely sees on SNL, where broad humor is the norm — and I would argue the material's perspective is far too sly to dismiss out of hand.
Arriving at the desk with spiky hair and the deceptively big smile of a woman about to take the audience down a path most Americans would prefer we avoid altogether, Jones sat next to poindextery anchor Colin Jost and began an op-ed that was ostensibly about Lupita Nyong'o, recently named People's most beautiful woman.
"I agree that she is very beautiful," Jones said, winding up, both flirtatious and bold (in what was the most natural performance on "Weekend Update" in recent memory, largely because Jones wasn't playing a character).
But that Lupita lead-in was a red herring. Jones pivoted sharply. What she was really getting at, at least to my mind, was a supremely well thought-out reaction to the kind of nonsense spewed by people like Cliven Bundy, who wondered aloud whether black Americans were better off as slaves.
"The way we view black beauty has changed," Jones said. "Look at me. See, I'm single right now. But back in the slave days, I would have never been single. I'm six feet tall and I'm strong, Colin."
"You're not saying you'd rather be a slave, right?" Jost asked.
"No, that is not what I'm saying. I do not want to be a slave. Hell, I don't like working for you white people right now, and y'all pay me.
"I'm just saying that back in the slave days, my love life would have been way better. 'Massa' would have hooked me up with the best brother on the plantation. And every nine months I'd be in the corner having a super baby … Every nine months I'd be in the corner just popping them out: Shaq, Kobe, LeBron …" and the list went on, with a great bit of physical business by Jones to illustrate.
No matter how you look at it, the material is loaded with risk.
"I'd argue that the #SNL slavery/weekend update joke was irresponsible," tweeted Elon James, the writer, comedian and This Week in Blackness founder. "Yes, humor is subjective but we aren't making jokes in a bubble."
I don't think that response is out of line, necessarily. This is a segment well worth debating, and James' perspective is a good place to start.
But here's another way to look at it. Jones wasn't going for shock for the sake of shock. There are very real, very complicated issues that she folded into the bit, resulting in a legitimately scathing send-up of how black women were and are valued in America.
"What part of this joke wasn't true?" she later Tweeted. "I would have been used for breeding straight up. That's my reality." In another series of Tweets she said: "I'm a comic it is my job to take things and make them funny to make you think. Especially the painful things." I'd say she did just that.
The genius of this SNL segment was to skewer a premise — that her body type was prized during the worst period for black people in this country's history — to better examine its absurdity. That's a bizarre irony if you happen to be one such woman living in 2014 who is not built quite as delicately as someone like Nyong'o (or practically any Hollywood actress, for that matter) and therefore not "desirable" in traditional terms.
Jones isn't glorifying the odious reality that slave owners bred human beings. She's pointing out how insane it was. And she's putting men of all races on blast: Why don't you value women who look like me? It is an incredibly vulnerable and revealing piece of writing. Jones lays her insecurities bare, and that is not something you see on SNL normally. The show just isn't built for it. Good on executive producer Lorne Michaels and the writing staff for going there, anyway.
Photo: AlexandraGalvis via Flickr